BenQ Joybee GP1 Mini Projector Review
By
Using The BenQ Joybee GP1
One of the great key features of the Joybee GP1 mini projector is that it can be called a "green projector". It promotes 3LED technology that is 100% mercury free. Along with its 70% increase in incorporating recycled materials in its packaging, and 30% less power consumption, it also uses less than 1W during standby mode. All of these features are excellent in this time when more and more consumers want to make their purchase count.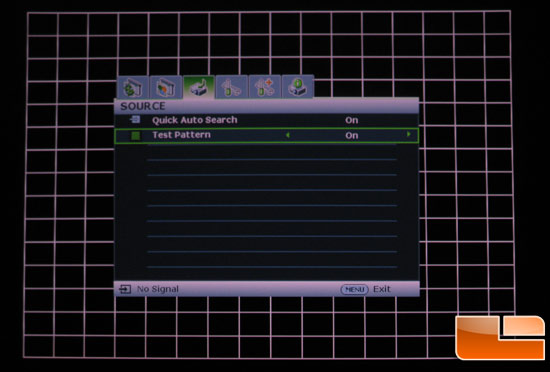 Benq provides the Joybee GP1 user a great safety manual where they note some important safety issues. These items include keeping your projector level and not blocking the front exhaust fan that might cause the unit to overheat. Lastly, they recommend not stacking any items on top of the projector and keeping the projector out of humid places. These are basically a lot of common sense items, but its good to read what tips the manual has in it prior to first use of your projector.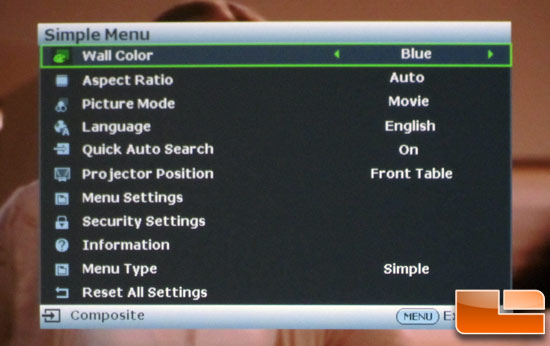 One of the other interesting features that this mini projector boasts is wall color correction technology which comes in handy when you dont have that perfect white wall to work with. 5 colors are available to pick from: light yellow, pink, light green, blue and even blackboard. With this feature you might be able to leave that projector screen at home and embrace the colored walls you have to work with. That is quite a bonus if you have one less piece of equipment to haul with you to a presentation.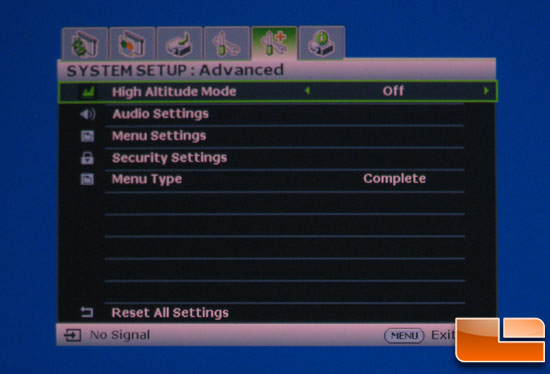 To go along with the wall color correction technology is the automatic keystone adjustment which allows you to change the position and orientation of your image on the wall. This is helpful if you have less than adequate wall space or shape. Since we are on a roll of talking about all of the great features this Joybee mini GP1 projector offers I would like to bring up another one, the speaker. This little monster carries a 2W integrated audio speaker which might not seem like much, but it certainly gets the job done. This speaker worked quite well in smaller group situations but it would probably not be a bad idea to add another speaker if using for larger situations. Even that is no big issue, due to the audio port located on the back of the projector.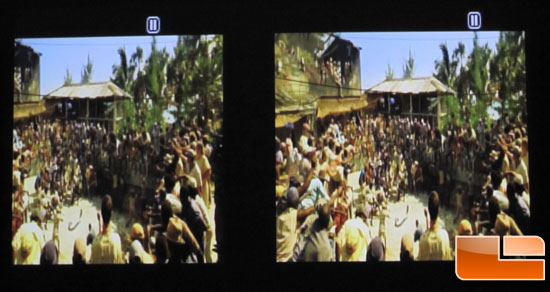 You can use a multitude of personal electronic devices such as notebooks, DVD players, gaming consoles, TV boxes and even your iPhone or iPod in conjunction with your Benq Joybee GP1 mini projector. Another route of data transfer is to use your personal USB device. When we tried out the Benq Joybee GP1 mini projector we tried two of the above options. We first used our own personal USB device by transferring a few pictures that we had from our notebook. The process itself was not that difficult; the Joybee seems to self scan when first turned on to see what type of device you're using to transfer your images. The hardest part of this process was just getting to know the device itself. The second way we tested the Joybee GP1 was with a DVD player, and when using a progressive scan model the image is split in two. In order to fix that you will need to purchase a cable that will route the RCA-component output (RGB) of your progressive scan DVD player to the 15-pin VGA input of your projector. Rather than buying another cable we just changed DVD players to an older model and the image was correctly displayed as one scene. Audio quality for the DVD trial was excellent: crisp and clear with just the 2W integrated speaker from the device.
We shot a couple quick videos to show the projector in action using a Cannon Power Shot SD780 IS Digital Elph that was set up on a tripod about two feet behind the projector itself. The wall color is white and we did a few keystone modifications. We used an older model DVD player due to our issue with our newer progressive scan DVD player. The audio that you hear is from the 2W integrated speaker only.
As you can see the image quality is pretty good and it looks even better in person!