Benchmarks – AMD Radeon R9 290X Versus NVIDIA GeForce GTX 780
By
NVIDIA is holding
a press event in Montreal today
and it looks like AMD is crashing that party. AMD
set up shop at the hotel across the street
and allowed the media to come over to run both the game titles
BioShock: Infinite
and
Tomb Raider
at 4K resolutions with the AMD Radeon R9 290X versus the NVIDIA GeForce GTX 780. This rather bold move came as a shock as NVIDIA flew us up here to attend their press event and here we had AMD asking us to come to their hotel to look at how their graphics card performs. As you could imagine NVIDIA wasn't too happy with this marketing stunt and sat outside AMD conference room to deter their invited guests from entering. Since we were guests of NVIDIA we declined to visit with AMD here in Montreal, but AMD did send over pictures and results of the demos that they were running inside the room. Some press did cross into 'enemy' lines and they confirmed that the numbers that we were supplied with were very close to the ones they personally ran.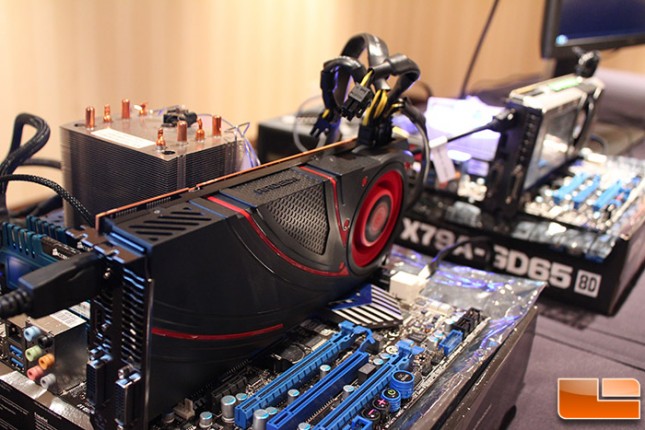 Here are the specs of the system AMD is running in Montreal:
Intel Core i7-3960X 3.3Ghz
MSI X79A-GD65
16GB DDR3-1600
Windows 7 64 w/ SP1
NVIDIA driver: 331.40
Future build of AMD CATALYST 13.11 beta (to be posted with launch)
PC Game Settings:
BioShock Infinite: 3840×2160 Ultra preset
Tomb Raider: 3840×2160 normal preset with TressFX off (UPDATE: AMD Says TressFX was off)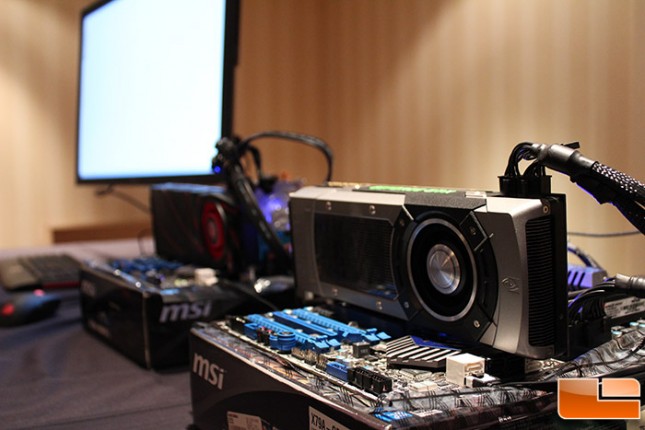 In Bioshock: Infinite with the Ultra preset the AMD Radeon R9 290X ran at an average of 44.22 FPS and the NVIDIA GeForce GTX 780 was at 39.63.This shows a significant 11.6% performance advantage for the new AMD Radeon R9 290X with the Hawaii GPU.
Tomb Raider showed the AMD Radeon R9 290X averaging 43.0 FPS and the NVIDIA GeForce GTX 780 was at 40.8 FPS. This would make the AMD Radeon R9 290X roughly 5.4% faster than the NVIDIA GeForce GTX 780 in Tomb Raider.
These legit benchmark numbers should help shed light on a number of things. For one the AMD Radeon R9 290X appears to perform better than an NVIDIA GeForce GTX 780 at 4K resolutions, but pretty much everyone assumed or hoped that would be the case. It should be noted that these results are also on beta drivers and as time goes on we expect AMD to get some more performance from the brand new 28nm Hawaii GPU.
When it comes to pricing, the NVIDIA GeForce GTX 780 retails right now for around $659.99 online, so where will the AMD Radeon R9 290X be priced? AMD has traditionally priced their cards very competitively against NVIDIA, so will we see the AMD Radeon R9 290X in the $629-$649 price range?

AMD is also letting sites publish their own 4K benchmarks from Bioshock Infinite and Tomb Raider today, so expect to see some sites having numbers from their own unique test setup. We are here in Montreal and far from our test system, so expect to see our benchmark results when the full review goes live.