AZZA Nova 8000 Full Tower ATX Case Review
By
AZZA Nova 8000 Full Tower ATX Case
AZZA, which is based in Brea, California, is a manufacturer of high quality components designed for PC gamers. AZZA has been focused primarily on PC gaming since 2004, after starting business in 1996 as a motherboard manufacturer. Our readers may be familiar with AZZA, as they have gained a lot of popularity among system builders, such as ibuypower and CyberPowerPC. Generally, AZZA products are tailored towards the needs of gamers and offer visual flare accompanied with solid build quality and relevant features. AZZA currently offers a wide range of PC Cases and Power Supply Units with a focus on quality and value.
Socially-conscious readers will be happy to know that AZZA donates 50% or more of its net profit to the charity program One Vision, One Mission. This program sponsors underprivileged youth who are in need of social support, nourishment and education. I think this is an awesome thing to do and in an age of corporate greed, it was refreshing to see this when I did my research on AZZA. How a company chooses to allocate and use its profits is their business and I am a firm believer in that. However, if I know a company uses their profits for good and they make a quality product, chances are higher that they will get my hard earned dollar when it comes time to make a buying decision.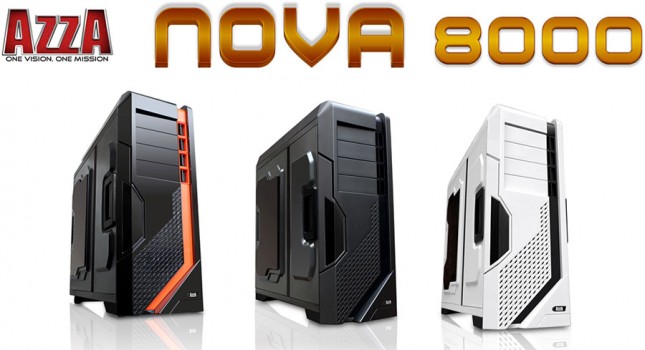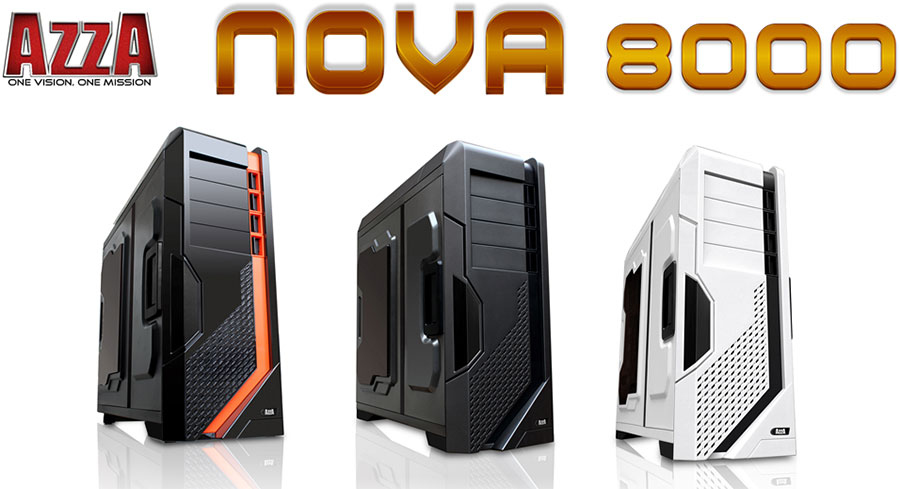 We have previously reviewed AZZA cases here at Legit Reviews and they have fared well in past reviews, so we are excited to look at their latest Full Tower ATX chassis, the Nova 8000. The AZZA Nova 8000 is a full tower ATX case designed with aesthetics and expansion in mind. AZZA has released the case in three variations, Black (CSAZ-8000B), White (CSAZ-8000W) and Gunmetal (CSAZ-8000GM.) Today we are reviewing their black case, model number CSAZ-8000B, which features orange accents, an orange top grill, orange drive bays and an orange LED fan. Users with the Gigabyte SOC motherboards may find this case very appealing, as there aren't many cases with a stock orange color scheme. Currently, the Nova 8000 is available at Newegg for $94.99 shipped after a $30 rebate. There is no price premium for either the White or Gunmetal case, each model carries the same MSRP.
| | |
| --- | --- |
| Model Name | NOVA 8000 |
| Model Number | CSAZ-8000B/CSAZ-8000W/CSAZ-8000GM |
| | |
| --- | --- |
| Type | ATX Full Tower |
| Color | Black/White/Gun Metal |
| Material | SECC Steel |
| With Side Panel Window | Yes |
| With Power Supply | No |
| CPU Cooler Compatibility | up to 190mm |
| Motherboard Compatibility | E-ATX, Full ATX, Micro ATX |
| Power Location | Rear Bottom |
| | |
| --- | --- |
| External 5.25″ Drive Bay | 4 |
| Internal 2.5″ Drive Bays | 3 |
| Internal 3.5″ HDD Slot | 6 |
| Easy Swap 3.5″ HDD Slot | 2,6(option) |
| Expansion Slots | 9 |
| Front Ports | 2x USB 3.0, 2xUSB 2.0, HD Audio |
| | |
| --- | --- |
| 120mm LED Fan | 1x120mm Orange/Red/Blue LED fan in the front |
| 120mm Fan | 2x120mm On the Top, 1x120mm In Rear |
| | |
| --- | --- |
| Dimensions(HxWxD) | 21.6″x8.7″x22.6″(HxWxD) |
| Weight | 30 lbs |
Exceptional Cooling System
Total 4 fans
2x120mm fan located on top, exhausts the hot air out
1x120mm fan located in the rear, exhausts the hot air out
1x120mm LED fan located in the front for cool HDD

Swing Open Side Panel

Patented screwless design easy swing open side window.

Easy Swap Slot for 3.5″ HDD and 2.5 SSD
2x Easy Swap HDD tray(Option 6) for HDD easy installation, no need
to open side window or un-screw any screw to install the HDD
Maximum Capacity Water
Supports up to 3x120mm water cooling radiators.
CoolerSupports Longest VGA Card
Accommodates VGA cards up to 360mm
USB 3.0 Ready
2xUSB 3.0, 2xUSB 2.0
Maximum Compatibility
Accommodates E-ATX, Full ATX, Micro ATX and all kinds of Nvidia, ATI long VGA cards up to 360mm.
Easy Install CPU Cooler
A cut off hole for CPU cooler easy installation. No need to take out the motherboard.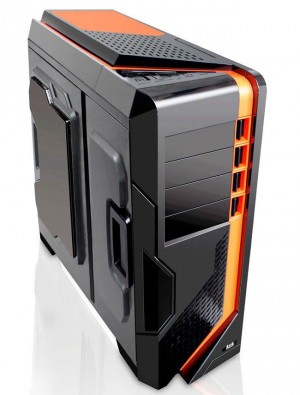 The Nova 8000 is touting support for E-ATX, Full ATX and Micro ATX motherboards and has support for up to 190MM CPU coolers, which means even large units like the Noctua NH-D15 Premium CPU Cooler ($91.83 shipped) are supported with ease. VGA cards up to 360mm are supported, so there shouldn't be any issues with installing modern GPU's in the Nova 8000, or multiple GPU's for that matter. It's been a long time since AMD purchased and subsequently retired the ATI name from GPU's, so for it to exist in an AZZA specification sheet is peculiar. One more feature of interest is the Easy Swap Trays for HDD's, which we look at later in the review.
AZZA doesn't list it in the specifications, but if you go through the manual or just look at internals, you will find that there is enough room to install a 240MM radiator on the bottom of the case, underneath the drive bays. This is a really cool feature, no pun intended, as it will allow users with AIO cooled video cards to easily integrate them into the Nova 8000. Also not listed on the specification sheet is that the case comes with a fan controller that allows you to speed control all of the internal 3-Pin fans, along with two additional fans that you can add yourself.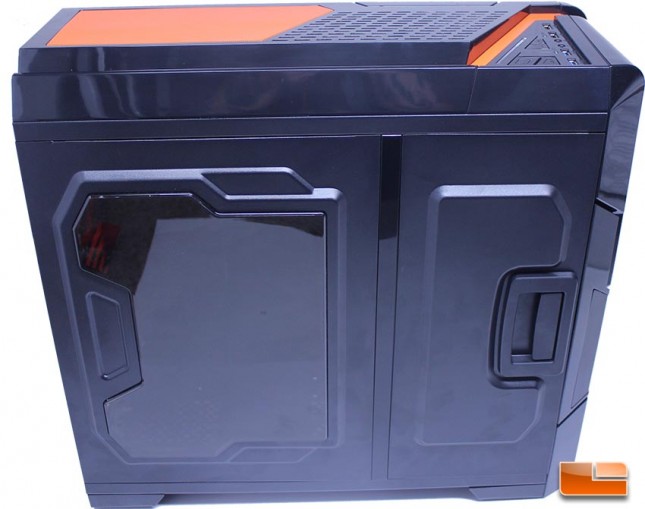 While the warranty for the case wasn't listed in the manual or on the box, a quick visit to the AZZA warranty page lets us know that the warranty for the Nova 8000 and all other AZZA cases is 1 Year. It would be a nice thing for AZZA to include this information with the case, but to be fair, it is listed very clearly and is easily found on their website.
Overall, the documentation for the AZZA Nova 8000 is good, but not great. The manual really spells out the features and points out how to install radiators, add SSD's to the specialized mounts on the ODD panel and leaves the user with a better overall sense of the case on its features. AZZA could really do well to go over their online specification sheet and ensure all of the information is up to date and relevant. By letting users know that the case has a bottom 240MM radiator mount and integrated fan controller, along with updating the GPU support to be more relevant, AZZA could make the case an easier sell. In a market dominated by inexpensive, feature-rich cases, letting users know all of the pertinent features of a case prior to purchase can really help swap a purchasing decision.
Let's take a closer look at the Nova 8000, now.