ASUS Z63A Whitebook Laptop Review
By
Building Your Own Custom ASUS Z63A Notebook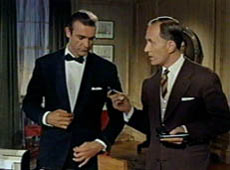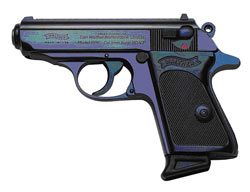 Everybody digs James Bond. Shrinks even say that most men want to be James Bond. Not me, however; my favorite Bond character was always ?Q?, the master of gadgets. That guy truly was the ?Alpha Geek?, and always came up with the perfect gear for any job. My favorite scene was in the first movie ("Doctor No"), when ?Q? and Bond?s supervisor (?M?) cornered James concerning his choice of stealthy weapons. "Suitable only for ladies? use", sniffed my main-man, as he gingerly handles 007?s puny Beretta .25 with two fingers before dropping it in the waste can. "We?ve had good reports about this one from the CIA in America", he begins, "Walther PPK, 7.65mm, bloody reliable, with power like a brick through a plate-glass window".
I imagine that an older 007, now an administrator for MI-6, has been carrying an expensive Pocket-PC PDA to meetings, because humping that 9-pound notebook he has at home just doesn?t cut it for daily use. In the hall after a meeting, ?Q? takes James aside. "Pay attention, 007: I thought I?d already made my point concerning lightweight armament", and proceeds to show James his newest corporate-assault weapon. It looks just like a mini-notebook, but with a man-sized keyboard and stealthy footprint (4.8 pounds, 1.2 inches thick) it?s suitable for daily use and travel. Better still, it features cutting-edge technology, has the hair to run any modern app (and most games), and features a hard drive big enough to carry along the whole office (as well as 007?s extensive collection of naked pictures of Miss Moneypenny). James calls it "Q?s PPK notebook", and we?ll show you how you can build one for under a grand.
The foundation for Q?s PPK notebook is a "whitebox" barebones by Asus, the Z63a. Asus began selling ?whitebox? packages early this year, whereas previously they had been available only to resellers who provided custom notebooks to end-users. Asus now features a complete line of whiteboxes, from 12.1-inch tablets to 17-inch gaming howitzers with ATI x800 graphics that will flatten your block. Sure, the 15.4- and 17-inch widescreens look great in the store, but with hour-and-a-half battery life and 10-to-12-pound carry weight they?re just as likely to be left behind. As 007?s CIA-pal Felix Leiter used to say, "The derringer in your pocket is miles better than the .44 Magnum you left at home". At the other extreme, most 8- to 12-inch mini?s feature low heat-handling capability and therefore require low-power CPUs, as well as a mini-sized keyboard. For Q?s purposes, the Z63a?s 14.1-inch widescreen is the smallest frame to allow not only a full-sized keyboard, but also desktop-sized power and capabilities, at a weight within a pound of a mini.
The Asus Z63a Features :
14.1″ Widescreen WXGA (1280×768), Enhanced LCD/TFT with Asus Color Shine (gloss-type glare suppressor) and Crystal Shine (high brightness) technologies
Intel Sonoma ( 915GM & ICH6-M) chipset with Integrated graphics, up to 128mb
Intel ?Centrino? certified: Intel Pentium M Processor at 1.6Ghz-2.13Ghz (Dothan), 400 & 533Mhz FSB, or Mobile Celeron M Processor
DDR-2 400/533 Memory , up to 2GB
Parallel ATA Hard Drive, up to 100GB
DVD-rom/CD-RW or (option) DVD RW Combo Drive
Hot-swap module bay (option) for 2nd Hard Drive or for 2nd Battery (up to 8 hours of honest battery life)
Integrated Fax/Modem and 10/100/1000 Mbps Fast Ethernet controller
Integrated Intel/PRO Centrino wireless 802.11a/b/g
3 x USB 2.0 ports, VGA port for external monitor, IEEE 1394 (Firewire) port, Card Reader, 32-bit CardBus/Type II PCMCIA slot, Audio out (SPDIF), TV-out (S-Video)
Li-Ion 8 cell battery: 4400mAh, 4S2P, 65W/Hrs (with capability for 2nd battery)
13? x 9.7? x 1.18?, 4.8Lbs with single battery and optical drive
ASUS Z63a Shopping List:
Options : 2nd hard drive kit ($30 + drive); DVD – RW ( $128 ); 2nd battery (hot-swap with optical drive, $86)
Most on-line sellers prefer to sell Z63's as completed notebooks (with notebook-sized markups), so shop carefully. Some options do exist, however, for street-priced custom builds, such as a few on eBay , or from RJ Technology . RJ's barebones price of $699 includes the DVD/CD-RW drive and free shipping, with free assembly and testing of any components you add, even a complete Windows install for the price of the software. The component prices are within a few bucks of the lowest prices you'll find on the net, as well.
Depending on how you choose to configure your Z63a (or PPK as I like to call mine) notebook, you're in for about $1,000 (including shipping) for the latest Sonoma 533 MHz and DDR2-533 technology, or as little as $800 using a Celeron M and generic DDR2-333 ram. ( A previous Legit article shows several advantages of DDR-2 over DDR in a notebook.) In addition, unless you have a (cough) spare copy of XP lying around, budget another $80 for Windows. P.S.: Linux also works well (Z63a installation details here ).
Thanks to the generosity of Legit Reviews, we were able to configure our notebook using an Intel Pentium M 760 Processor (2.0 GHz/533fsb/2mb cache, $310 ), 2 x Kingston DDR2-533/PC2-4200 512MB (Total 1GB, $111 ), and a Seagate ?Momentus? 100GB IDE hard drive ( $184 ), for an as-built total of $1280. Unfortunately, I can't find anything on the current market that can compare to Q's own PPK warrior. The current 14.1 Enhanced-TFT notebooks from Dell, HP, etc. may feature the 533fsb processors, and some even have the Sonoma platform, but most sport lesser ram (usually PC-2700/DDR-333). The best match I could find was to compare our base $1,000 PPK configuration to the Toshiba Portage Model S105-S1133 ( $1,599 plus tax ) or a couple of not-available-yet Sony Vaio's ($1,599 and up). They all have 1-year warranties; the ASUS Z63A features a 15-month warranty on the whitebox, 3-year warranties on the CPU and drive, and a ?Lifetime' warranty for the Kingston memory.