ASUS ROG Swift PG278Q G-SYNC Monitor Review
By
Final Thoughts on the ASUS ROG Swift PG278Q Display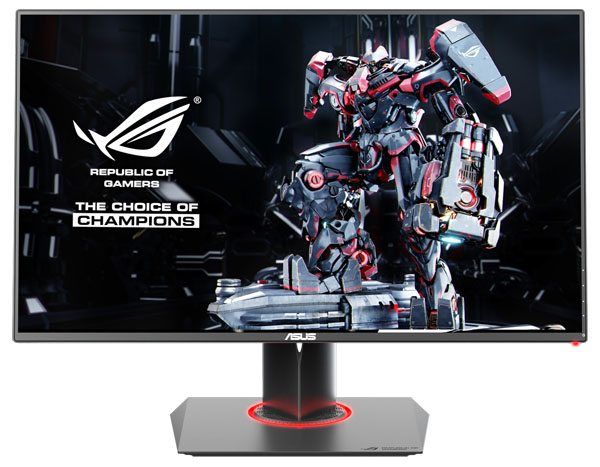 The ASUS ROG Swift PG278Q is hands down the best gaming monitor that we have had the opportunity to use so far this year. The difference with and without G-Sync is very pronounced on most of the game titles that we play on a regular basis and it is a major upgrade to a part of a PC that seldom sees big changes like this. Synchronizing the frames between the GPU and Display is certainly where the future of PC gaming is headed and monitors like the PG287Q are the first to be bringing this technology to gamers around the world. The ASUS ROG Swift PG278Q has a TN panel. Is that a deal breaker? We feel it is unlikely to be an issue for those that play games and use the monitor for general use. If you aren't worried about having an Adobe RGB calibrated monitor for professional work then you can easily ignore the fact that this monitor doesn't use a higher-end IPS or IGZO-based panel. Other than the high refresh rate and NVIDIA G-Sync technologies we feel in love with the super thin bezels. Having thin bezels is important to those that want to game on multiple monitors. We don't have multiple G-Sync monitors here, but NVIDIA said that G-Sync Surround works, so you could get three PG278Q displays for one killer G-Sync Surround gaming setup. SLI GPU setups also work seamlessly with G-Sync displays, so those wanting to run multiple GPUs or monitors with G-Sync are in luck.
NVIDIA G-Sync Enabled Monitors Available To Purchase in October 2014:
Acer XB280HK (28 UHD, 60Hz) – $799.99 Shipped
Acer XB270HAbprz (27 FHD, 144Hz) – $764.79 Shipped
ASUS PG278Q (27 WQHD, 144Hz) – $799.99 Shipped
BenQ XL2420G (24 FHD, 144Hz) – $649.99 Shipped
Philips 272G5DYEB (27 FHD, 144Hz) – $599.99 Shipped
ASUS isn't the only company out there with a G-Sync Monitor, but there are around five G-Sync monitors that you can go out and purchase this very second and they run between $599 and $799 with screen resolutions ranging from 1920 x 1080 (1080P) all the way up to 3840 x 2160 (4K). The ASUS PG278Q is without a doubt a feature rich monitor and most of the other brands 144 Hz gaming monitors are just Full HD (1920 x 1080). With all the features that the SWIFT PG278Q has over similar monitors it clearly stands out from the crowd and the extra cost is easily justifiable.
At the end of the day the ASUS ROG Swift PG278Q is a very nice gaming monitor and we really enjoyed being able to game with NVIDIA G-Sync. The technology is pretty damn impressive and after using the PG278Q for a few days it makes you wonder why this technology took so long to come out. Having a variable refresh rate while gaming is nice and thanks to NVIDIA we can all experience it!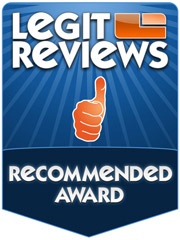 Legit Bottom Line: Displays haven't changes much over the past decade, but NVIDIA brought gaming displays out of the stone ages with G-Sync and we can see this technology becoming the norm for gamers in the years to come.