Antlion Audio ModMic 5 Modular Microphone Review
By
Antlion ModMic 5 – A Microphone For Any Headphone
The PC and console gaming headset industry often sees manufacturers prey on uninformed consumers and sell overpriced units that simply don't sound good or feel comfortable when compared to a decent pair of headphones from manufacturers like Sennheiser or Grado. That isn't to say that every gaming headset out there is garbage, I personally love the HyperX Cloud Alpha and their included microphone, but many gaming headsets suffer from sub-standard microphone quality and in scenarios where clear communication is essential, a high quality microphone is a must. Why does there have to be a sacrifice in microphone quality when using a headset? What if you can just eliminate the "gaming headset" middleman and make your own headset, potentially superior to what any manufacturer is pushing on gamers? For users who want to take their favorite pair of Audio Technica, Beyerdynamics, Sennheiser, or other audiophile headset and add a quality microphone to them, Antlion produces the ModMic 5.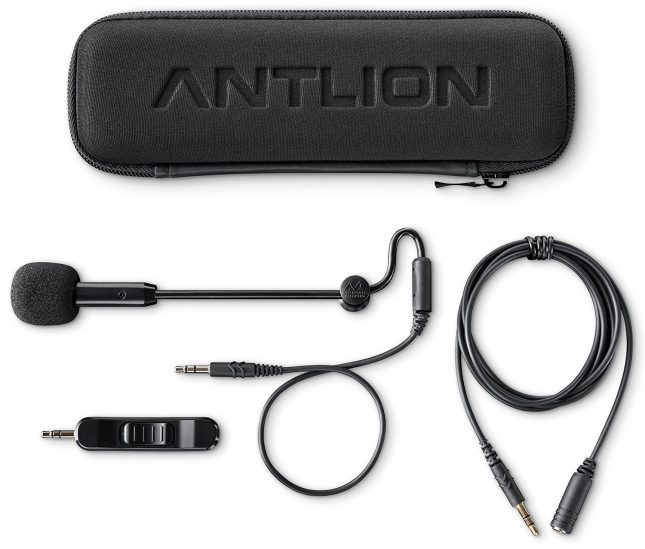 When ModMic was founded in 2011, they were a small outfit with an excellent idea. Able to be attached to any set of headphones using a clever magnetized mounting system, the ModMic offered a compact, modular microphone that was leaps and bounds above the typical fare found on gaming headsets. In 2012, the ModMic was fully released and it was a hit with PC enthusiasts and gamers looking for a viable, compact microphone that didn't need to be desk-mounted. Over the years, the ModMic continued to evolve and by the time the ModMic 4 was released in 2014, they had gained quite a bit of traction with the PC enthusiast community. While gaming headset design has improved and we've seen headsets with increasingly good mic quality, the ModMic continued to evolve over the years and we are now at the ModMic 5 ($69.95 shipped), which is the companies best microphone yet.
Building upon the design of the previous ModMic 4, the latest ModMic 5 now features a dual-capsule design, which allows for uni-direction and omni-directional recording modes. The ModMic 5 also features a modular cable system, which allows for varied cable lengths and improved cable management over previous versions of the ModMic. Antlion has improved the build quality and features of the ModMic with each iteration and the ModMic 5 is quite impressive, as its modular design allows it to remain compact and also fit in well on headsets that have integrated microphone inputs.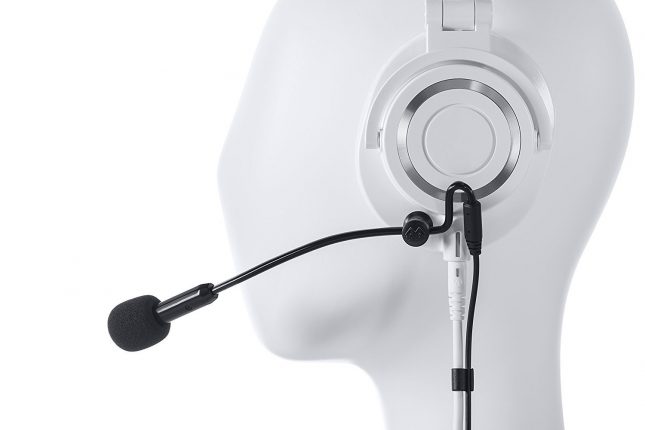 Antlion ModMic 5 Specifications
Dual electret capsules: omni- and uni-directional
Selector switch on microphone housing
Jack: 3.5mm plated TRS for use with PCs
Head unit:

Microphone boom + 20mm of cable to male TRS 3.5mm tip
Single-conductor coaxially shielded

Cable:

2.5mm diameter rubberized TPE jacket, kevlar reinforced, coaxially shielded
One 1m dual-conductor coaxially shielded
One 2m dual-conductor coaxially shielded

Mute switch:

3.5mm male/female ends
Low ESR tantalum capacitor in mute circuit
Length: ~8mm

Extension cables:

3.5mm male/female ends
One 1m dual-conductor coaxially shielded

Clasps: Plated Neodymium N45 strength magnets
MICROPHONE CAPSULE SPECS
Pattern: Uni-directional
Sensitivity: -38 3 dB
Response: 100 Hz10 kHz
SNR: >50+ dB
Impedance: 2.2 K
Operating Voltage: 1 to 10V
Max current at 2.0V: 500 A
Max input SPL: 110 dB
Pattern: Omni-directional
Sensitivity: -26 3 dB
Response: 30 Hz17.5 kHz
SNR: 58+ dB
Impedance: 2.2 K
Operating Voltage: 1 to 10V
Max current at 2.0V: 500 A
Max input SPL: 110 dB
Warranty
Antlion ships the ModMic 5 in a quality retail box that explains the purpose of the ModMic 5, along with some of its features. My box got banged up quite a bit before the review due to going through multiple cross-country shipments that weren't the fault of Antlion, but everything inside the package arrived without any damage.
Antlion really takes care to cover all the bases with the ModMic 5. They ship the ModMic 5 in a small, well-built carrying case with the Antlion logo printed across the front. The Antlion carrying case uses a zipper mechanism to open and close and has a quality feel to it.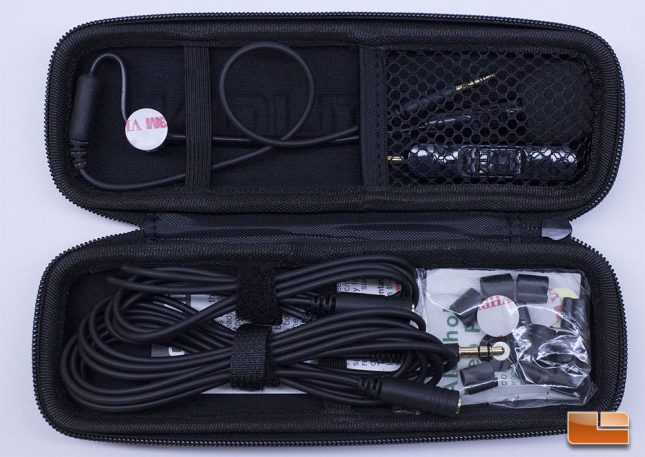 There are pockets inside the case to hold the various accessories and components included with the ModMic 5. The presentation is great here, with everything sitting well and easily identified.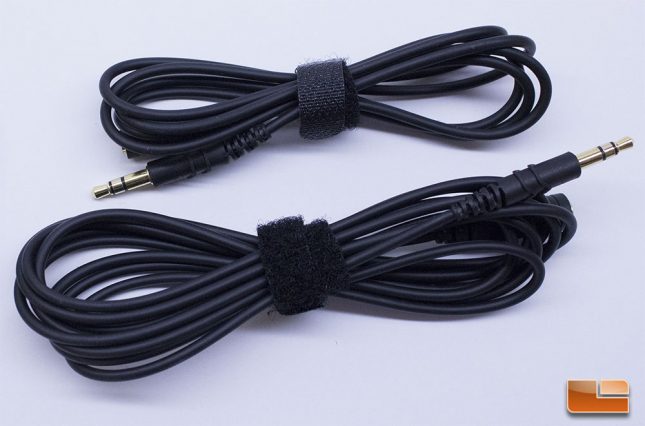 The ModMic 5 comes with two extension cables, one two meters and the other one meter. The 3.5 mm extension cables are well-built, with flexible, sturdy connections on each end. The included extension cables ended up being perfect for my desktop use, as the one meter cable reached my recording device from my headset with a bit of slack, but not so much that it created a mess.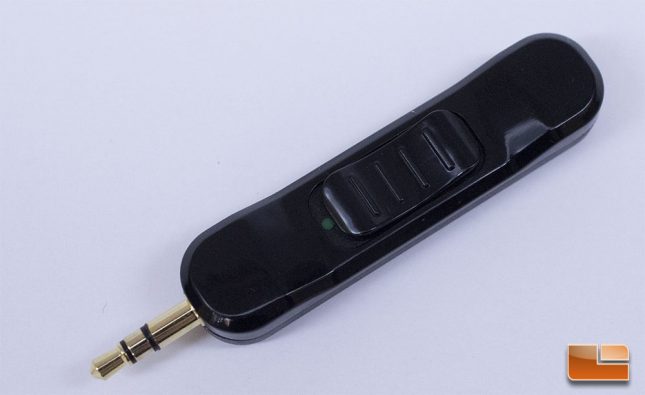 An in-line mute-box is included with the ModMic 5, but I didn't find it necessary, since my PC has easy to toggle mute for the microphone. Still, it is nice to see Antlion consider all possibilities and include extras in the box that customers may need, rather than nickel-and-dime them to death.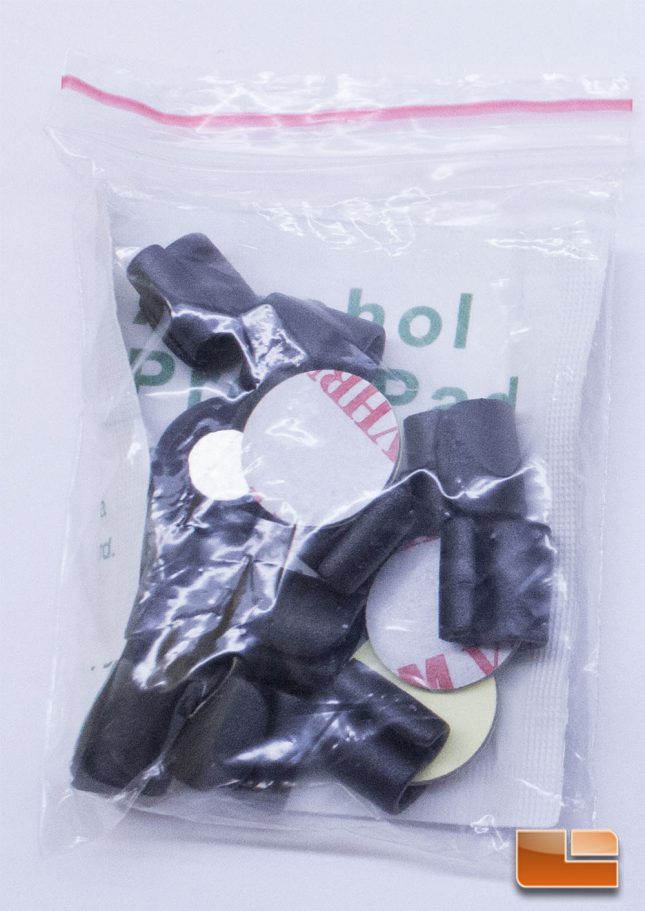 Extra magnets, clips for the cables and an alcohol pad to clean off headphones are included in a small baggy with the ModMic 5. Antlion has taken care to include every accessory you will possibly need with the ModMic 5 and the extra mounting hardware is certainly welcome.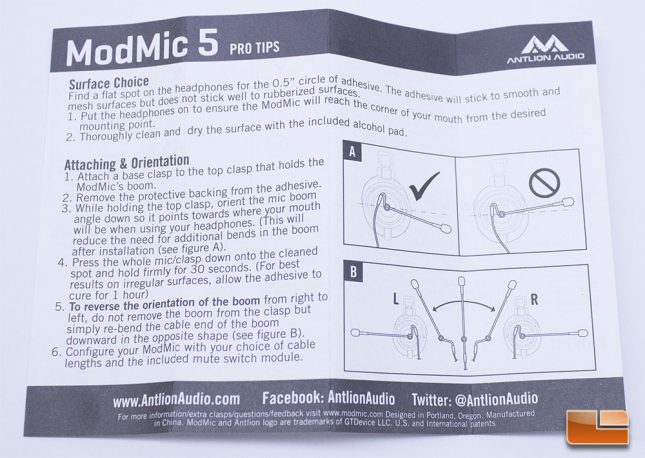 The ModMic 5 ships with a very helpful user guide. Not only are there basic illustrations present, the written instructions are complete and well-written. Antlion puts links to their social media accounts and website on the instructions, should users have any questions.
Antlion provides a year of warranty coverage for the ModMic 5 and they have a solid support section on their website, which provides extensive information and answers to questions about their products. I feel that a year of support on the ModMic 5 is adequate, though it would be nice to see them extend the warranty to two years to instill a bite more consumer confidence.
Let's take a closer look at the ModMic 5, next.