Antec Twelve Hundred Gaming Case Review
By
External Impressions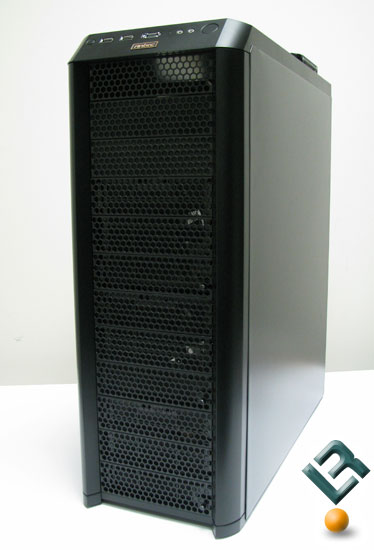 The front of the Twelve Hundred is an open mesh and has the equivalent space of 12 – 5.25 drive bays. Consisting of 3 hard drive cages, and 3 5.25 bays. Each hard drive cage holds 3 hard drives and a 120mm Tri Cool fan with a variable speed controller knob; more on this later.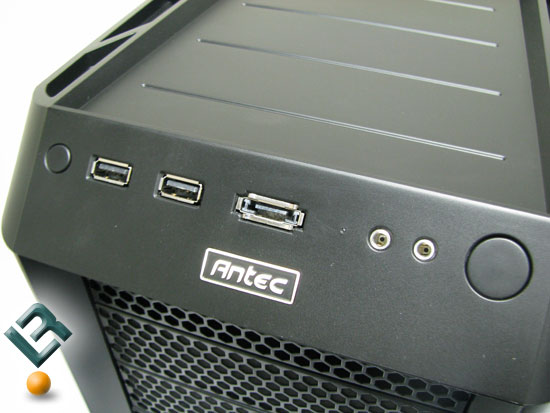 At the top of the front bezel is the front I/O panel consisting of 2x USB, eSATA, HD audio ports, reset, and power buttons.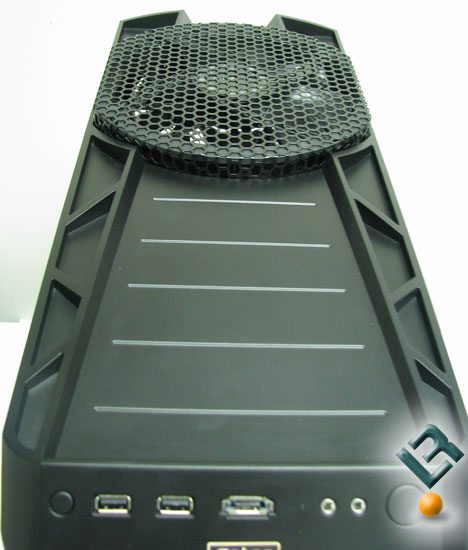 Moving to the top of the case we have what I like to call the change cup tray and the 200mm blow hole. The tray this time around is flatter and longer than, but not as deep as the Nine hundred. I would avoid putting case screws in this space though. The tray runs straight to the mesh cover for the 200mm fan. Small items could fall down into the space around the fan. It doesnt look like it would fall into the case due to the way the fan is mounted, although to get it out you would have to remove the whole top of the case. Nothing sucks more than having the sound of a screw rattling around in your case.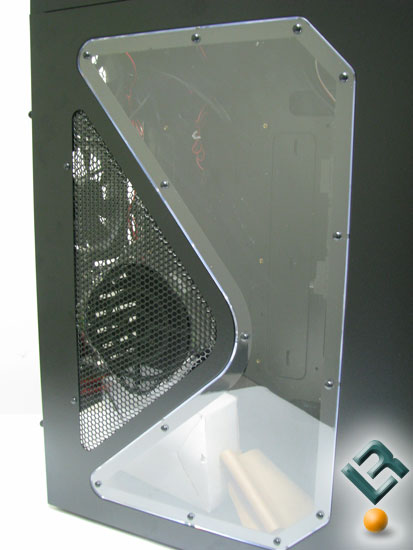 The side panel window of the Twelve Hundred is a mix of mesh and plastic. The mesh area has a mount for a 120mm fan if you choose to have one. The fan has a dust filter screen, but the surrounding mesh is open. This mount is also low on the side panel, allowing it to blow directly on the expansion cards rather than the CPU. This is nice as it allows tower style coolers to fit and the aid of a side fan to feed air directly over the expansion card area.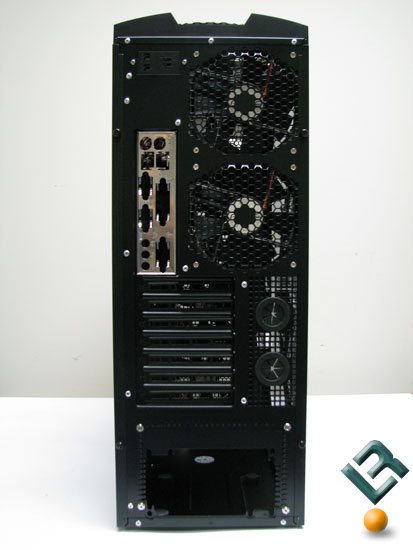 Moving around to the back the Twelve Hundred has a lot going on here. We have two 120mm LED Tri Cool fans, vented expansion slot covers, holes for water cooling tubes, fan speed controls, and a removable PSU mount.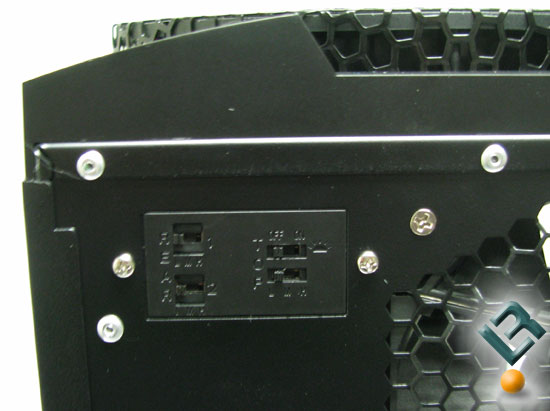 Looking a little closer to the top we can see the fan speed controls. These switches control the rear 120mm fans and the top 200mm fan. All have a 3 position switch for low/medium/high. The 200mm fan has an extra switch to turn the LED on/off — it would have been nice to have that option for the rest of the fans, though. Granted, the light from the 120mm is not excessively bright, they are actually quite mellow, but somewhere along the line someone at Antec thought there would be a need to turn the top light off. Why not the rest of them?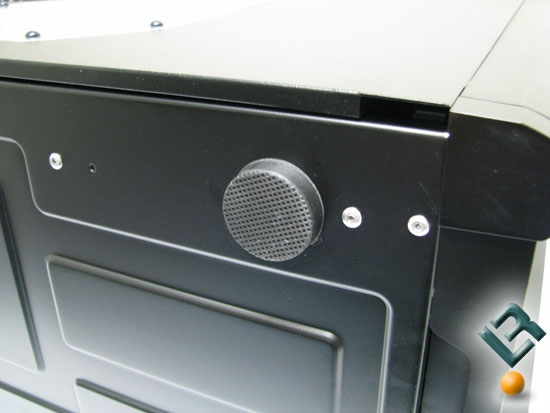 On the bottom of the Twelve Hundred are 4 soft black rubber feet to help keep the case from sliding around.