AMD Radeon R9 Fury X 4-Way CrossFire Setup Benchmarked
By
What happens when the performance of one AMD Radeon R9 Fury X video card isn't enough? You somehow acquire four of them and stuff them into your full tower chassis to create a gaming monster!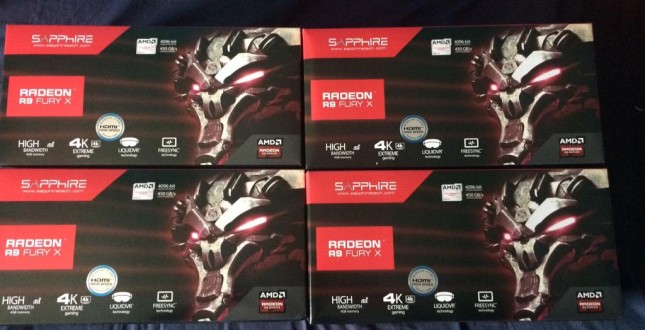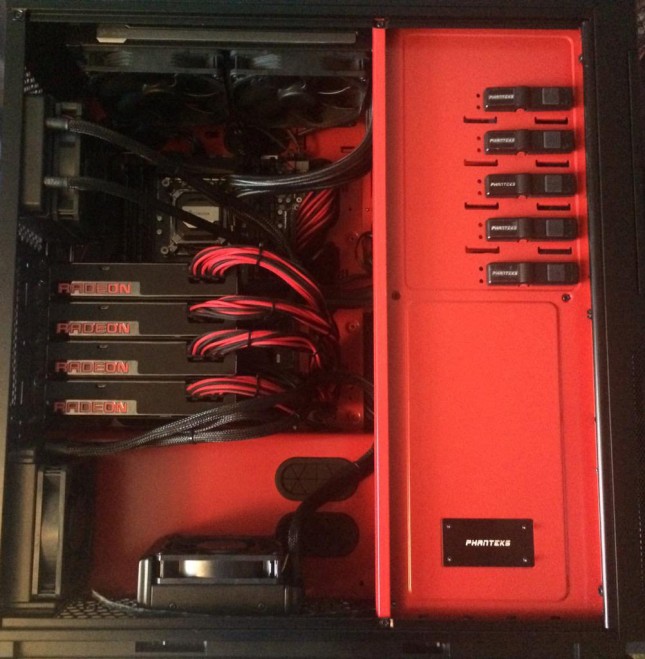 We ran across Matt Buck that managed to do just that and crammed four Sapphire Radeon R9 Fury X video cards ($649.99 each) into his world class gaming PC that he calls 'The Furious Red Baron'. Don't hate on him too much for having four Radeon R9 Fury X cards as he is a Level 2 Technical Support Engineer with AMD over in Norwich, England!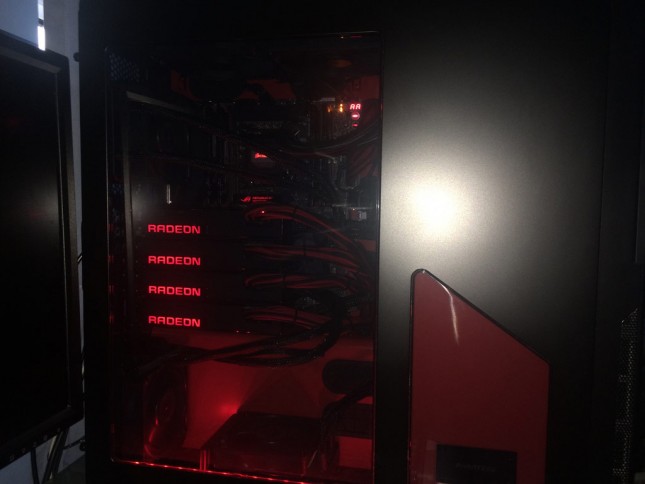 He's got the system up and running with AMD Catalyst 15.15 Beta drivers on an Intel X99 platform (Intel Core i7-5960X on an ASUS RAMPAGE V EXTREME Motherboard) and has been posting up some pretty impressive 3DMark Fire Strike Ultra v1.1 benchmark results. With his Intel Core i7-5960X processor running at 4.5GHz pulled off an overall score of 13,286. He then cranked up the processor to 4.9GHz and ripped off an even better score of 13,605! Matt says that the cards run 48-56C with the stock fan profile or at a 'crazy low' temperature of 45-52C when manually increasing the fan RPMs.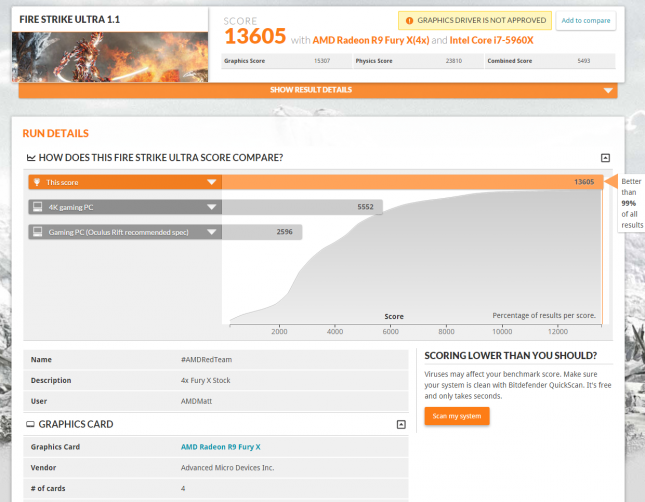 He also posted up single, dual, triple and quad CrossFire results of the Radeon R9 390X, so we can take a look at the performance scaling on the Radeon R9 Fury X for the very first time.
By moving from a single card to a 2x Crossfire setup the score improved by 82.0%, another 49.6% increase by adding a third and then another 30.2% boost by adding in the final card. Pretty wicked performance numbers and we appreciate him sharing his results with the world. You can follow Matt on Twitter here.