AMD Radeon R9 290X Video Cards Sold Out Online In Just Hours
By
Last night at 12:01 am ET we posted up our review on the AMD Radeon R9 290X video card and went looking around for who had them in stock. It took Newegg a bit to get the cards listed, but at around 12:30am ET they had most available for purchase.

The XFX R9-290X Battlefield 4 Edition was priced at $579.99, but it appears that they were gobbled up quickly as they were sold out well before 1am ET!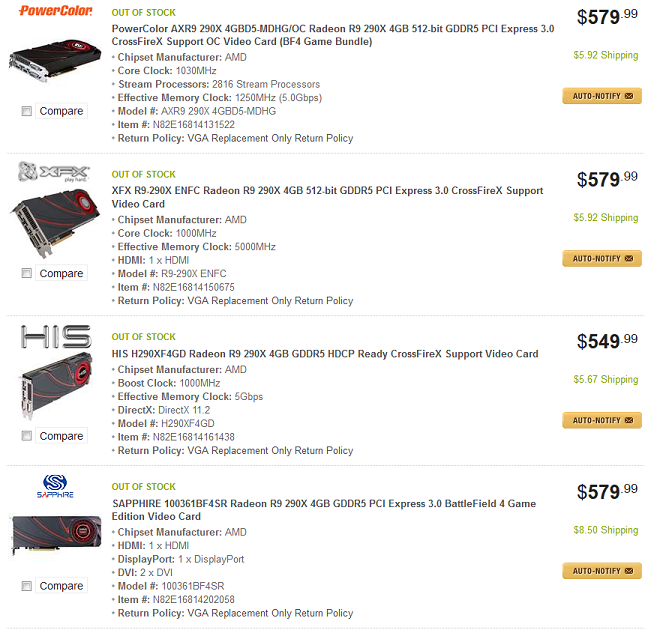 If you look at Newegg now you won't find any AMD Radeon R9 290X video cards available for purchase. Legit Reviews contacted AMD and they said that more are on the way, but declined to comment how many were available for the launch today. AMD said this was a hard launch, but we don't know if they had 500 cards for sale or 50,000. AMD did inform us that Tiger Direct had the MSI Radeon R9 290X BF4 Edition card left in-stock, so if you are looking for one you are in luck and it is priced at $579.99!