AMD FX-9590 8-Core CPU Review Last Look Before Ryzen
By
AMD FX-9590 Eight-Core Processor
AMD's flagship FX Series processor is the FX-9590 Eight-Core CPU that came out during the summer of 2013. This processor was a beast when it came out as it had 8-cores along with a 220W TDP rating, a 4.7 GHz base clock and a turbo clock of 5.0 GHz. The bad news is that they were extremely hard to get at the time due to only a handful of processors being able successfully hit those speeds not to mention only a handful of AMD 990FX boards supported a 220W TDP processor and you needed water cooling.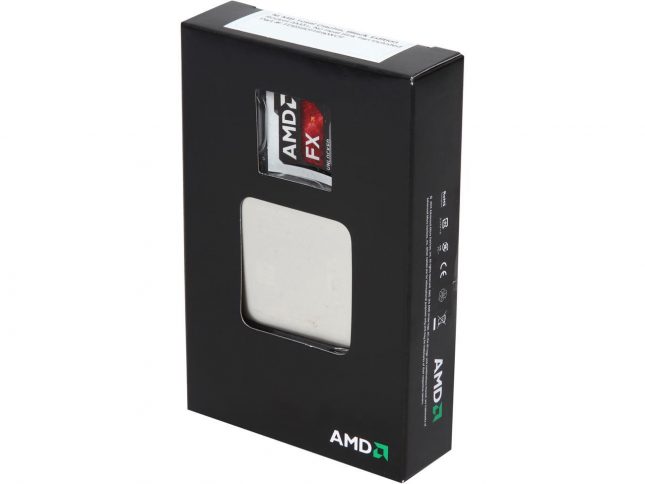 The original reviews on this processor are pushing four years old, so with AMD Ryzen series processors coming out this quarter we figured we'd go back and revisit the AMD FX-9590 processor. It has been years since AMD has had any major updates for their top end processor series as they are based on the Piledriver architecture that debuted in 2012. AMD's Piledriver architecture uses modules that have two cores each, so four of these modules would give you a grand total of eight CPU cores.
AMD FX Processors For AM3+
Model Number
Frequency
Total L2 Cache
L3 Cache
Cores
Thermal Design Power
Mfg Process
Price
FX 9590
4.7/5.0 GHz
8MB
8MB
8C/8T
220W
32nm SOI
$199.99
FX 9370
4.4/4.7 GHz
8MB
8MB
8C/8T
220W
32nm SOI
$179.99
FX 8370
4.0/4.3 GHz
8MB
8MB
8C/8T
125W
32nm SOI
$184.99
FX 8370E
3.3/4.3 GHz
8MB
8MB
8C/8T
95W
32nm SOI
$196.67
FX 8350
4.0/4.2 GHz
8MB
8MB
8C/8T
125W
32nm SOI
$149.99
FX 8320
3.5/4.0 GHz
8MB
8MB
8C/8T
125W
32nm SOI
$134.99
FX 8320E
3.2/4.0 GHz
8MB
8MB
8C/8T
95W
32nm SOI
$129.99
FX 8300
3.3/4.2GHz
8MB
8MB
8C/8T
95W
32nm SOI
$104.95
FX 6300
3.9/4.2GHz
6MB
8MB
6C/6T
125W
32nm SOI
$80.99
When the AMD FX-9590 first launched in OEM systems they were priced at $900 and then in 2014 when they were released to the retail market they were around $300. Here in 2017 you can pick one of these processors up for $199.99 shipped, a far cry from the $900 price tag OEM's were getting back when they first came out in 2013. The number of AMD AM3+ motherboards has also greatly improved over the years as it has gone from just a few AMD 990FX motherboards offering 220W CPU support to almost all AMD 990FX and AMD 970 chipset based boards being able to work.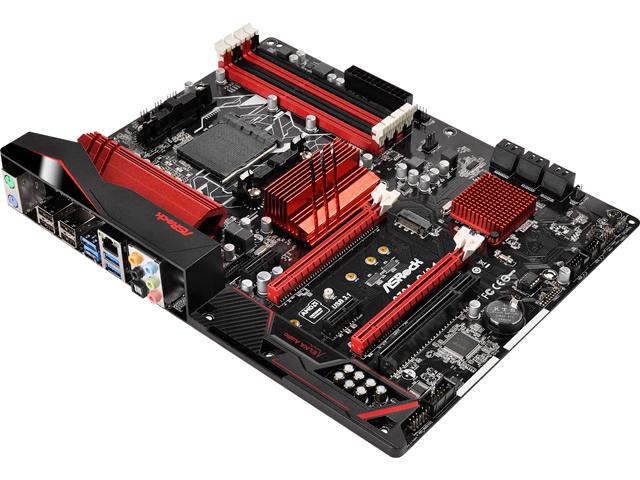 AMD board prices have also come way down as you can now purchase an ATX board like the ASRock 970A-G/3.1 for $68.99 shipped (after a $10 rebate) that fully supports the AMD FX-9590 CPU and has USB 3.1 Type-A and USB 3.1 Type-C ports as well as an M.2 PCIe Gen 2 x4 slot for an SSD. Having a 5.0 GHz 8-core processor along with a new motherboard that has USB 3.1 and M.2 drive support for under $270 does sound appealing.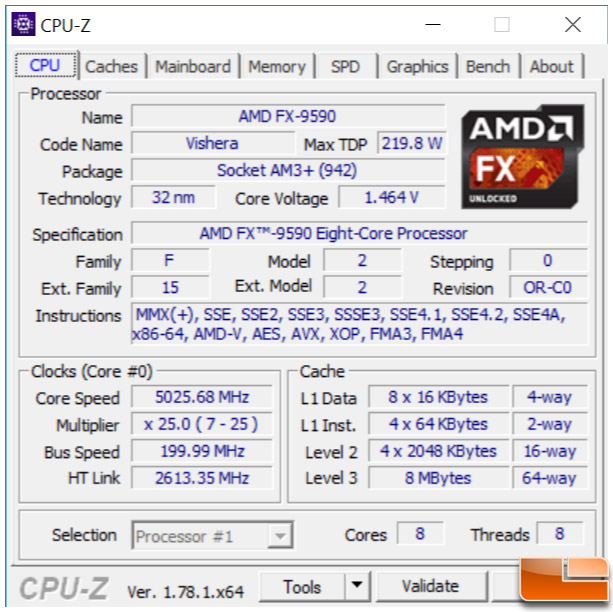 Let's take a look at how the AMD FX-9590 processor performs on our 2017 CPU benchmark test suite on Windows 10 Pro Anniversary Edition!