Altec Lansing UHP336 In-Ear Earphones
By
In-Ear Performance
As the name suggests, Altec Lansing has designed their Upgrader headphones to give a customized listening experience to replace those cheepie . Included with the earphones is a fit kit that contains 8 extra ear tips for getting that perfect fit and seal in your ear. Also included in the box is a cool little soft carrying case to keep everything organized and in one place.
The UHP336s feel heavier in the ear than that of the V-Moda Vibe and even the Maximo iM-490S. It seems that Altec Lansing packed a lot of electronics into this headphone, and the resulting package is a bit bulky, and in turn makes their use during physical activity limited.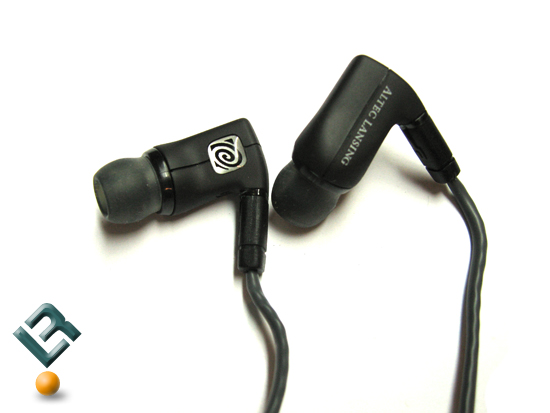 The 46 cord seemed a bit short for some reason. It could be that we only imagined this since the non-tangle cord was a bit thicker and heavier than most of the other headsets that we have seen. Altec Lansing has designed the cord towards the headphone driver to be molded around your ear for a customized fit. This worked okay, but like we pointed out previously, this sort of anchoring didnt really hold up that well during outdoor activities.
After selecting the correct bud for my ears and getting the fit just right, the performance of the UHP336s were really pretty good. The Altec Lansing engineers designed these headsets to perform very brightly. The highs the speaker drivers produces could definitely do some damage. Those who like gut pounding bass from their headsets might be a bit disappointed, but overall the Altec Lansings can pump up the volume.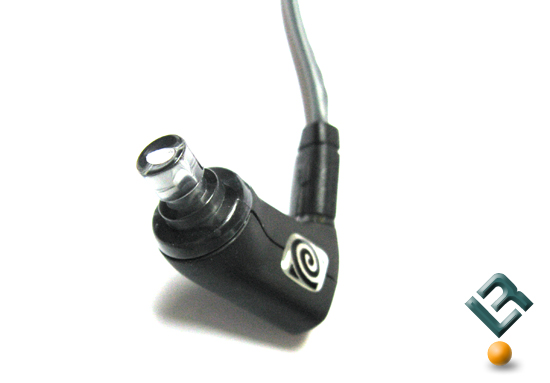 Because of the overall size of these headphones, I really wouldnt recommend them to those who need a headphone for working out or who will be doing a lot of movement. I found myself having to adjust the sweet spot fairly often as the headphones wouldnt necessarily fall out of my ear, but would move just enough that I would lose that seal in my ear. While at my desk, this wasnt too big of an issue, but I started to get frustrated just walking around campus. I didnt even try these headsets while doing anything like biking or snowboarding.
Altec Lansings SnugFit design does indeed provide great noise isolation to the user. As we used our various MP3 players from Apple and Cowon, we found the UHP336 to be one of the better headsets we have had in our ear. For me personally, I wanted better base response for the headphones and was annoyed by the amount of adjustment I had to keep making to hold the headphones in the sweet spot of my ear canal. This is most likely due to the weight of the headphone and cord.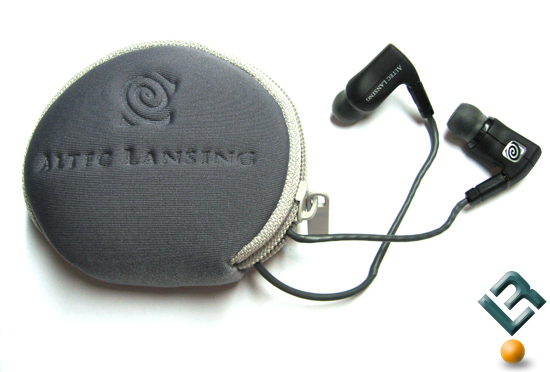 Legit Bottom Line:
The $130 Altec Lansing UHP336 Upgrader Series Headphone uses its noise isolation earbuds to reproduce audio incredibly well. Even though we arent completely satisfied with the fit, if you are looking for a high-end headphone for your home or office, you should do yourself a favor and check out the Altec Lansings flagship.