Alphacool Eisbaer 240mm AIO Liquid CPU Cooler Review
By
Introduction to the Alphacool Eisbaer AIO Liquid CPU Cooler
Eisbaer? What!? Try pronouncing it like Ice Bear and itll make a whole lot more sense! It could be written as Eisbr, to confuse native English speakers more, but thankfully it is not. It translates to Polar Bear in German, which Germany is exactly where Alphacool is stationed. First shown off at Computex 2016, today Alphacool is taking the wraps off of the Eisbaer AIO Liquid CPU Cooler and we have one for review! Alphacool has worked with various partners in the past, such as Fractal Design, ASUS, Sapphire, and even Cooler Master, designing cooling solutions for their various needs; theyre actually quite the one-stop-shop for water cooling products for everyone. This is a pretty neat looking cooler, so lets hope the performance is as good as the looks.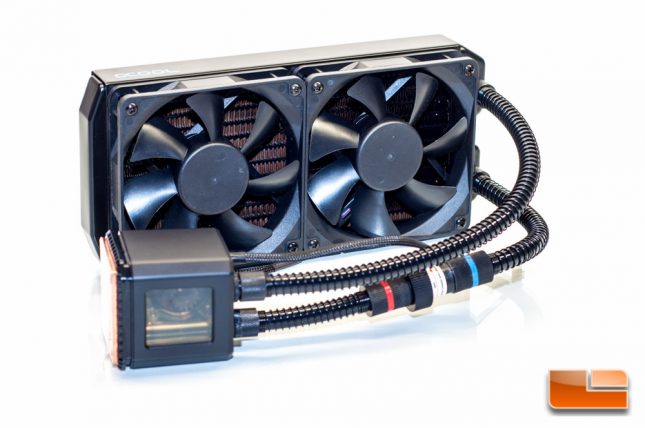 Alphacool has a vast array of cooling parts, allowing you to build your own custom cooling loops. The Eisbaer is an all-in-one, but it kept the possibility of the end user wanting more out of their cooler in mind. One thing that youll likely immediately notice on this cooler is the fact that it has quick connects. These connectors use G threads, so you will have no shortage of parts available to you. In fact, Alphacool says that the Eisbaer will have no problem handling two 240mm radiators and a graphics card cooler in the loop. This cooler will absolutely be compatible with their upcoming GPX-Pro GPU cooler, which will be released later this year.
You will find the Eisbaer available in 120x45mm, 240x30mm, 280x30mm, and 360x30mm radiator sizes, which the technical foundation for these radiators is Alphacools NexXxoS ST30 radiators. The only difference between this radiator and the NexXxoS is a missing connector on the head and opposite side.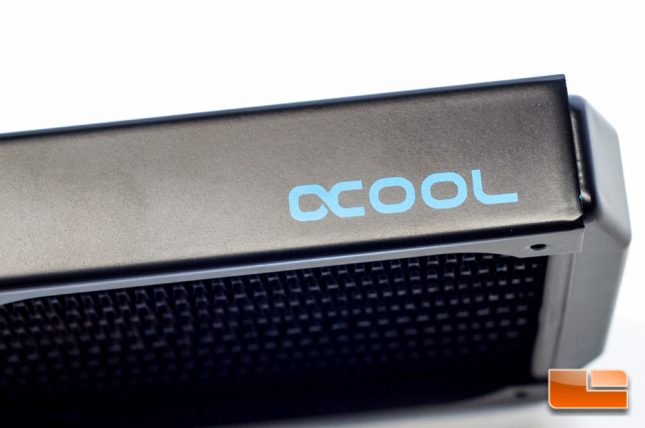 You can find some Alphacool products on Amazon, but this particular kit was provided to us by AquaTuning.us. The Eisbaer 240mm kit has a retail price of $129 USD, which is right where I expected it to be. You will be able to pick up your own Alphacool Eisbaer 240mm AIO kit from AquaTuning.us, ModMyMods.com, or Performance-PCS.com for at or around $129 USD plus shipping to your country. We're told that Amazon will eventually carry this cooler, but initially you will find it at the aforementioned sites.
Alphacool provides a 3 year warranty on this cooler, so as always, if something unexpected goes wrong, youll have their support.
We will update the pricing (if there is any change) and provide links when we find it available at the various vendors.
Should you have one of the other sizes in mind, here is a complete list with the MSRP of each version:
120mm XT45 Eisbear – 95,95 / 108 US-Dollar
240mm ST30 Eisbaer – 114,95 / 129 US-Dollar
280mm ST30 Eisbaer 124,95 / 140 US-Dollar
360mm ST30 Eisbaer 139,99 / 156 US-Dollar
Eisbaer Solo (only Pump+AGB without tubes, radiator and liquid) 49,98 / 56 US-Dollar
Alphacool Eisbaer Technical Specifications:
Socket Compatibility:

Intel: LGA 2011 / 2011-3 / 1366 / 1156 / 1155 / 1151 / 1150 / 775
AMD: Socket FM1 / AM3+ / AM3 / AM2 / G34 / C32 / 604 / 771
Fans: Alphacool Eiswind

Bearing: Sleeve Bearing
Voltage: 12V
Connector: 4-Pin PWM
RPM: 550 -1700 (+/-10%)
Air flow: 63,85 cfm / 108m/h
Air pressure: 1,66 mmH2O
Noise from 1m: 29 dB(A)
PWM 20% ~ 550rpm
PWM 50% ~ 700rpm
PWM 70% ~ 1150rpm
PWM 100% ~ 1700rpm
Pump:

Based on DC-LT Ultra low noise Ceramic 12V DC
RPM: 2600
Operating Voltage: 7- 13,5V DC
Power Input: 4W
Max. flow in Eisbaer: 70L/h
Max. Discharge head: 0.85m
Again, this cooler looks pretty nice, but will the performance match the looks? That's something we will have to find out in the coming pages! Let's move on and take a quick look at the packaging and what comes inside the box, and follow that up with a performance review of this wicked liquid CPU cooler.