Adobe MAX 2011: Wrap-Up Coverage
By
Adobe MAX 2011: Samsung, Blackberry, Barnes & Noble, LG, Sony
Samsung Booth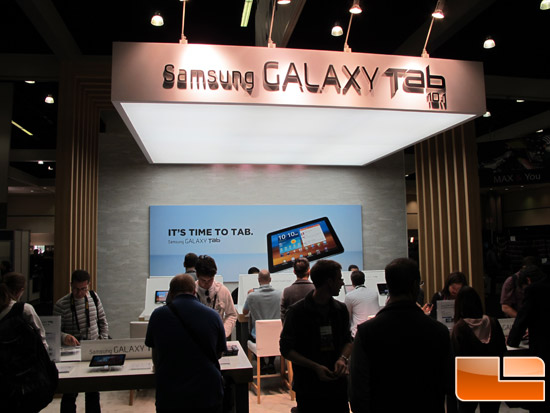 We were able to see Adobe Photoshop Touch first hand when we visited the Samsung booth to play around with the Galaxy Tab 10.1 and the recently
launched Galaxy Tab 8.9. Along with these two models, Samsung was showing off a brand-new, unannounced pen-enabled tablet. We did confirm that this was NOT just a regular Galaxy Tab. It was the same size as the 8.9 Galaxy Tab 8.9.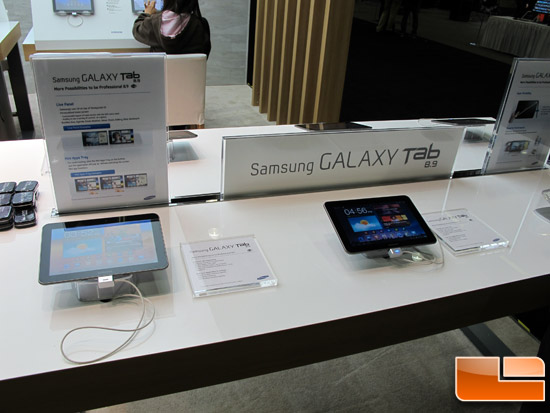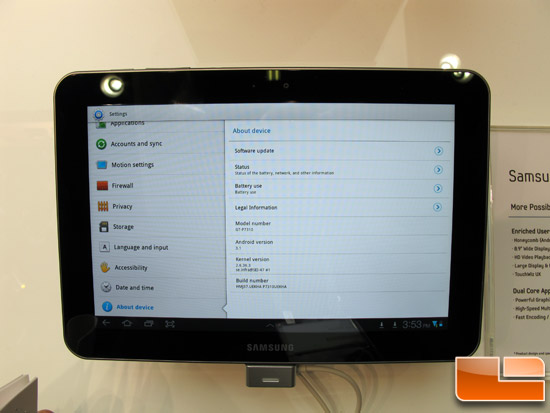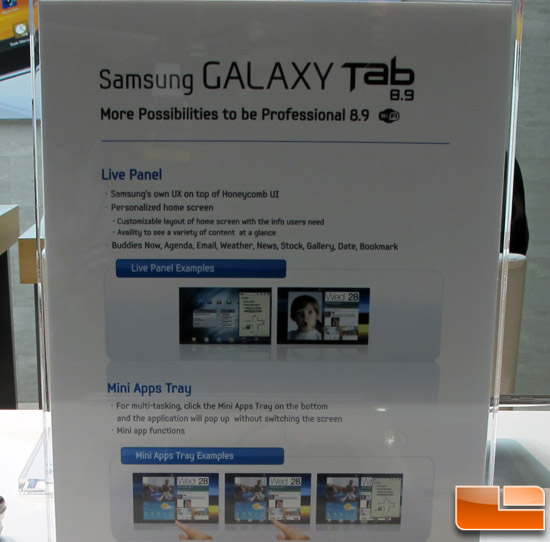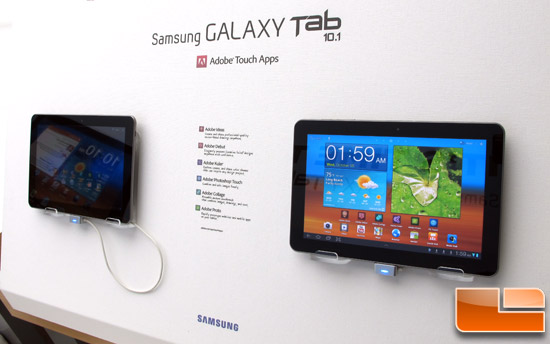 There was an artist on hand deftly showing off Adobes Photoshop Touch from Adobe's Touch Apps catalog.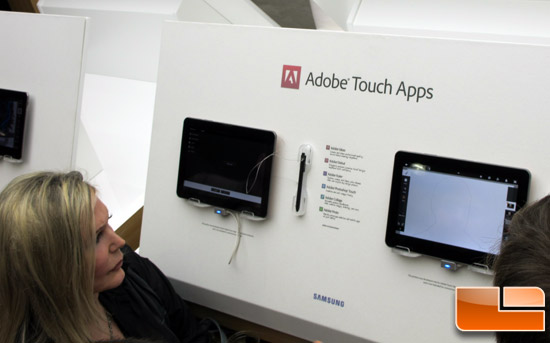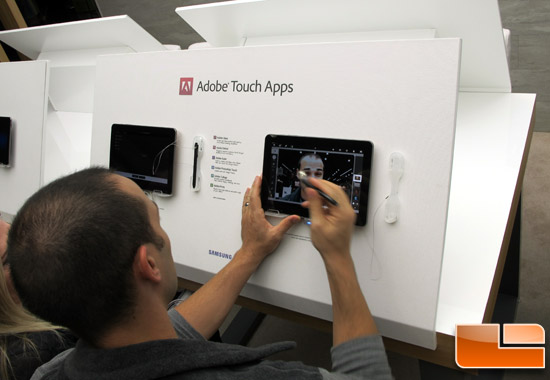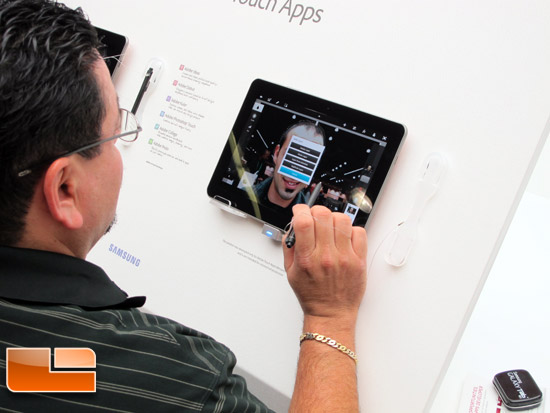 Take a look at the video that we shot from the Adobe MAX floor.
Notice how fast the response was of the Samsung Tablet to the pen. Seeing the Adobe Touch products in person really gave us the desire to not only get a tablet, but to start working with all the various Adobe tablet products.
LG Booth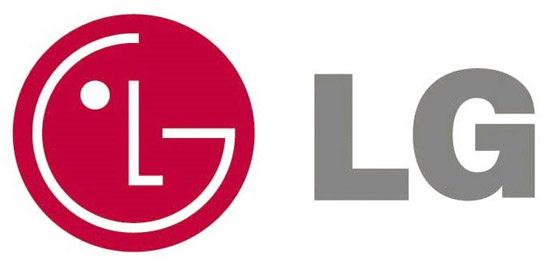 LG was showing all their Smart TV applications and the SDK that was optimized for Adobe developers. The SDK for the LG Smart TV platform is available now, and the LG Smart TV SDK 2.0 they showed us will be available in a month or so. The new SDK 2.0 is optimized for 2012 device and includes compatibility with Adobe AIR 3 and Flash 11.
Many of the Apps we saw were still under NDA, but you can only imagine what the future holds for Televisions, Blu-ray players, and set-top boxes. We can expect to see the first Adobe AIR and Flash LG Apps on TVs, Blu-ray players, and set-top boxes in 2012.
Motorola Booth

Motorola was at Adobe MAX to promote their MOTODEV Studio for Android. MOTODEV is designed to help developers get started, stay informed and build killer apps for mobile users. With the help of MOTODEV, developers can get access to various programming tools, SDKs, tech specs, and touch base with a huge user community and Motorola experts.
Motorola was inviting developers to come to their booth and test their AIR app component files or Android-ready AIR APKs. Experts were on hand to help package the AIR app if it wasn't Android APK-ready. Motorola then allowed the developers to distribute their app amongst the Motorola user forum for "real-time" feedback about their app.
Motorola even was hosting "Pitch Sessions" allowing developers to talk to Motorola App Discovery and Market Development Teams. It was a really good way of supporting and mentoring independent developers who didn't have huge resources and at the same time helped Motorola's Android-based tablets get stronger in terms of apps offered.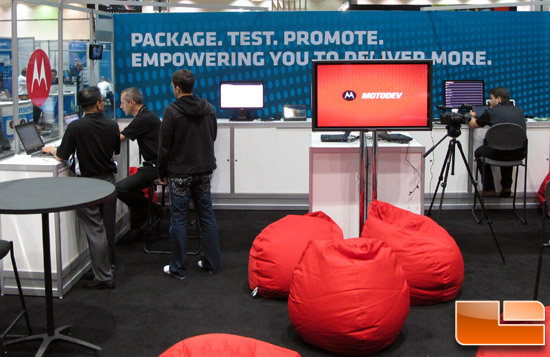 Barnes and Noble Booth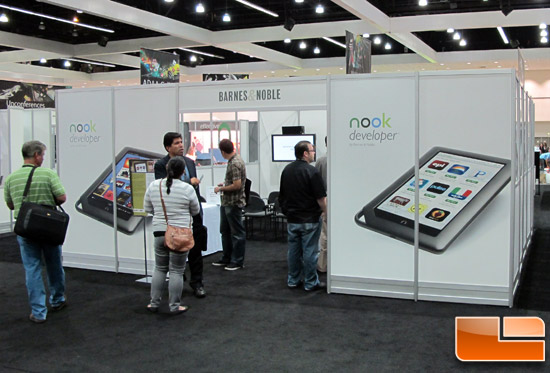 Barnes and Noble was hosting a NOOK Developers Session for programmers interested in creating content for the new Android-powered NOOK Color Touchscreen Reader Tablet.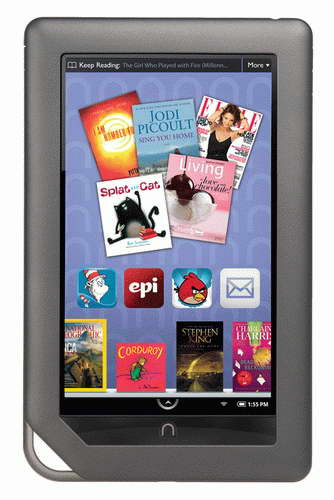 The $249 e-reader has become Barnes and Noble's best-selling product. The NOOK Color is not only a book reader, it has web browsing, social media and the ability to run Apps.
Barnes and Noble, like all manufacturers at Adobe MAX 2011 were enticing developers to join their team and work with the NOOK SDK add-on. Barnes and Noble were actually giving away two Nook Color tablets away every training session they had over the course of Adobe MAX. Only time will tell to see if the NOOK can attract users as well as developers.
BlackBerry Booth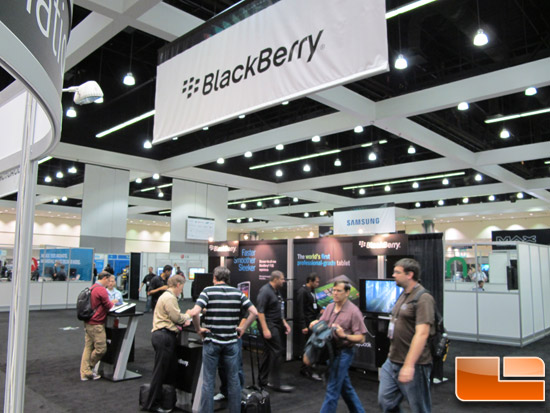 As one of Adobe MAX 2011's Platinum Sponsors, BlackBerry had a presence all over the halls of the L.A. Convention Center. Not only did they have a booth near the front of the hall, they hosted a number of break-out sessions and much of the infrastructure of Adobe MAX was Blackberry-powered.
We had the opportunity to play with the BlackBerry Playbook which was showing off an HD video while playing a 3D video game at the same time without skipping a beat (or a frame!). Like most manufacturers at MAX, BlackBerry wanted to entice developers to create apps for their platform – or the very least Adobe AIR and Flash.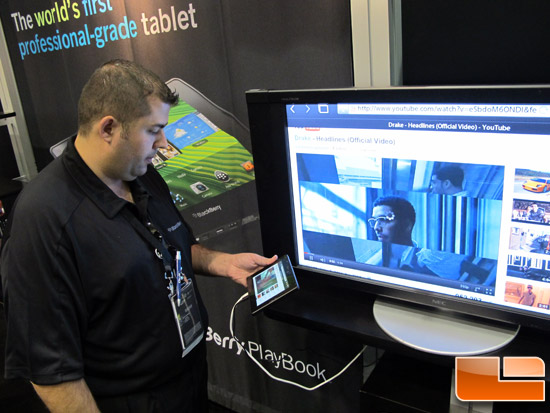 If you are a developer and want to get the attention of the mobile devices "big boys", then you really must plan on attending an Adobe MAX event. From what we saw, all the manufacturers where extremely honest and open with the people who stopped by to talk. There weren't just low-level PR people working the booths, but product developers who knew the ins-and-outs of either the hardware platform or the Adobe creative application.
Adobe really did an excellent job of organizing and producing a great event for developers.