1STPLAYER DK 5.0 Mechanical Keyboard Review
By
1STPLAYER DK 5.0: Testing and Conclusion
Using the DK 5.0 for the first time, I notice the switches have a louder and deeper click than a standard Cherry MX Blue switch. They sound great, and provide a great tactile feel just like its Cherry counterpart. The stems on these OUTEMU Blue switches, although different from what we normally find on standard mechanical switches, are still compatible with standard Cherry keycaps. With their clicky tactile feedback, these switches are favored by typists, but there has been mixed feeling towards using blue switches for gaming. These OUTEMU Blue switches are also rated at 50 million keystrokes, which is the same as Cherry MX Blue switches. But of course, only time can tell how long they will actually last.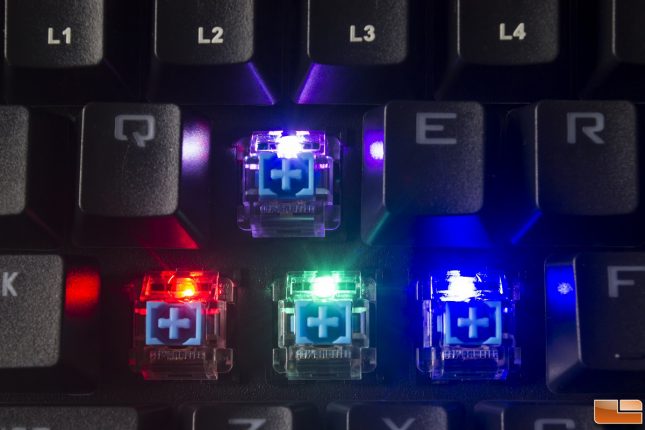 Like mentioned previously, these OUTEMU Blue switches are Cherry MX clones that include very similar specifications. We already know they have a keystroke cycle of 50 million strokes and a peak actuation force of 60g. When it comes to the actuation point, it requires a 2.0 mm travel distance to register a key; the same on a Cherry MX Blue switch. We can also see the clear switch housing, which allows light to pass through for better RGB lighting effects. For most casual players, they may not notice the difference from a keyboard using Cherry MX Blue switches in oppose to one that is using these OUTEMU Blue switches. To me, the two feels pretty much identical, but the OUTEMU switches do feel crisper with a deeper click.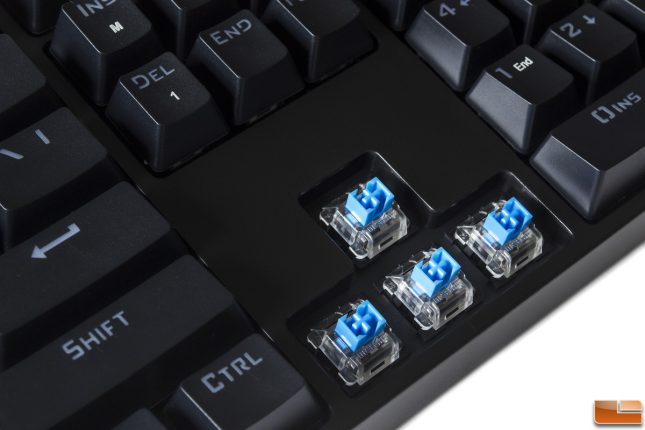 When it comes to RGB lighting, the 13 different preset lighting effects add a variety of options to choose from. Customizing a custom lighting theme is achieved via the keyboard itself by pressing a few keyboard combinations. The user manual provides all of these keyboard combinations as well as the website. But as for the vividness of the RGB LEDs, they are not the brightest I have seen. I think this is because the key switches do not rest on top of the keyboard frame like most other gaming keyboard. This means most of the light getting through is the light coming from the keycap fonts.
I really like the placement of the company logo. It sits nicely at the bottom right hand side of the keyboard. The logo is rather large, and placing it above the arrow keys would ruin the simple and stealthy looks of the keyboard. I am happy to see that did not happen.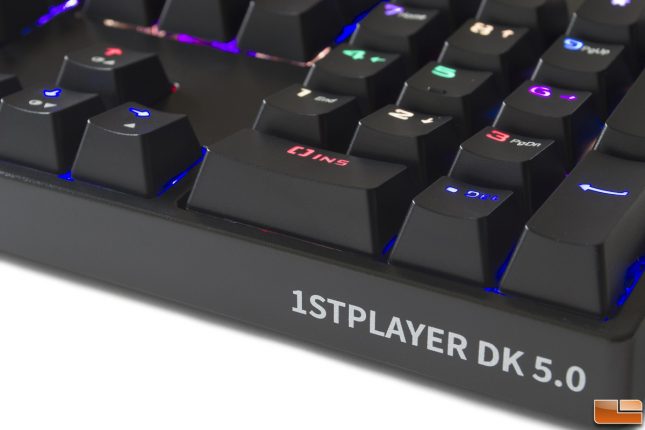 Something that really bugs me is the RGB accuracy of the DK 5.0. From a hardware standpoint, there are seven colors to choose from, excluding off. Out of those eight, the color accuracy of white is completely inaccurate. It has a noticeable purple tint to it, which made me initially believe this to be purple until I played around with the other colors. And because there was not a way to fine tune these colors from the DK 5.0 keyboard, I readjusted it through the software.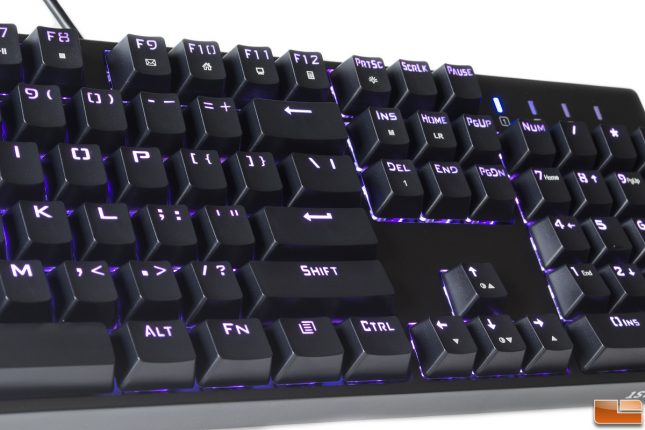 In the software, here are the settings I used to get as close to white as possible. I was able to achieve white, but not without turning the red and blue RGB LEDs way down. The software displays the color as green obviously, but it was white on the keyboard so I did not mind. I started to believe maybe the green LEDs were dimmer compared to the red and blue LEDs. When placing them side by side, they all projected equally. So there seems to be something goofy going on in the way the colors mix and project towards the user.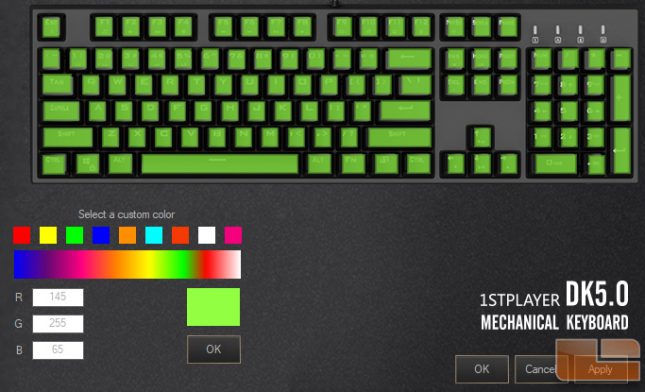 Another thing I found problematic is when recording a new lighting theme on the keyboard, the previous lighting theme is removed from memory. Pressing Fn+Home together will turn off all of the LEDs as it waits for user input. Pressing Fn+Home again will save a blank lighting theme because the keyboard saved the LEDs in off state. This is a problem especially if the user wants to cancel their edit to a custom lighting theme, or make one simple color change on a key.
Creating a lighting theme via hardware requires going to each key and tapping it until the correct color appears. This is pretty standard by the way. Whereas on the software, it is the same thing, which it should not be. Unfortunately, there is not a multi-select to select multiple keys to color all at once. But at least it is faster than having to tap each key until the desired color appears.

The DK 5.0 mechanical gaming keyboard feels great to type on with the OUTEMU Blue switches. They feel identical to Cherry MX Blue switches, but only time can tell how long they will last. RGB lighting accuracy is not the best since white has a noticeable purple tint to it. But I am very thankful for not having to have the software running in the background just to get lighting effects and macros to work.
Lighting customization on the DK 5.0 is limited to seven colors on the hardware side, but that is to be expected as most gaming keyboards with this functionality share the same tap to color method. The software, however, can be improved in some areas. Aside from a few spelling and grammatical errors, I would have liked to see a multi-select to highlight multiple keys to light at the same time. This will cut down on time from going to each key and lighting them individually. But being priced at $49.99 shipped on Amazon, this is a good value considering it can do most of what a more expensive keyboard can do with a little effort. Because of this, I am giving the 1STPLAYER DK 5.0 mechanical gaming keyboard our Value Award.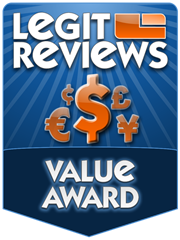 Legit Bottom Line: The 1STPLAYER DK 5.0 mechanical gaming keyboard performs well with its OUTEMU Blue switches and provides good features at an affordable price.