ZEROtherm NV120 Nirvana CPU Heat Sink Review
By
Introduction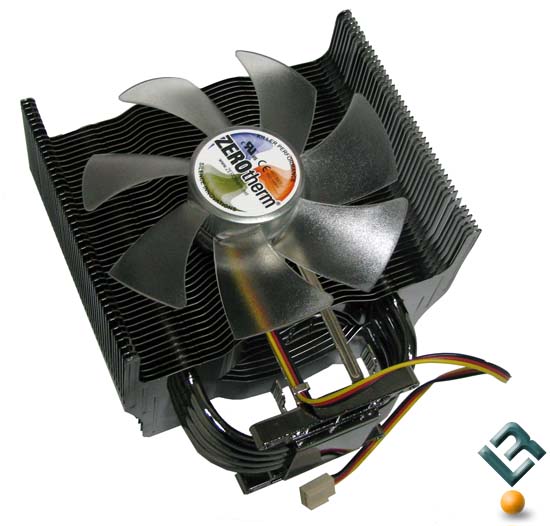 ZEROtherms first offering to the CPU cooling world, the BTF90, got every ones attention due to its unique butterfly design and solid performance numbers. Now, Zerotherm has released the NV120 Nirvana! The first thing you will notice is that is has a more manly look to it; so the guys that avoided the BTF90 for fear of having their manhood question should feel more at ease. The ZEROtherm NV120 boasts an efficient 8-line, heat-pipe design, an innovative honeycomb structure for optimized airflow, a manual fan speed controller you can place anywhere and a massive 120mm fan. The 120mm fan runs in near silence when run at low(19dBa 1500-rpm), and it gets the job done on high (40dBa maximum at 3300-rpm). The ZEROtherm Nirvana NV120 is also compatible with the latest Intel and AMD CPUs, so it is very versatile.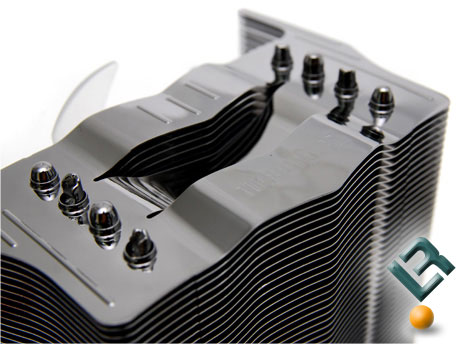 The design feature that stands out the most on the ZEROtherm NV120 Premium is without a doubt the honeycomb fin design. This honeycomb structure was used to optimize air flow over the cooling fins and to increase the surface area. More than 6,748cm2 of cooling fins are found on the NV120 and this is said to greatly help heat dissipation.
Specifications:
Dimensions (LxWxH): 5.04 x 3.74 x 5.91 (128mm x 95mm x 150mm)
Material: Aluminum fins with copper heat pipes and base
Heat dissipation area: 1,046 sq in (6,748 sq cm)
Cooling capacity: over 150W
Fan size: 120mm with blue LED
Fan speed: 700~2,600 RPM
Airflow rate: 84.7 CFM
Acoustical noise: under 39Dba
Operating Voltage: 5.0~13.8VDC
Operating Power: 5.0W max
Connector: 3 pin
Weight (less fan): 638g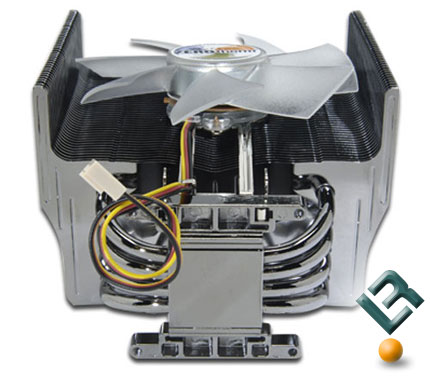 The NV120 has a pure copper base that is connected to the set of copper heat pipes. The heat pipes are then connected to the Cr/Ni-plated aluminum fins, which look just as good as they function. All this copper and aluminum does add up though, making just the heat sink weigh in at 638g without any components on it.
CPU Compatibility
Intel

Pentium 4 up to Prescott 672
Pentium D up to up to Prescott 955
Core 2 Duo up to E6850
Core 2 Quad up to Q6600
Core 2 Extreme up to QX6700

AMD

Opteron up to Egypt 870 / Santa Ana 1210
Sempron up to Manila 3400+
Athlon 64 up to Venice 3800+ / Orleans 3800+
Athlon 64 X2 up to Toledo 4800+ / Windsor 6000+
Athlon FX up to 60 Toledo