Wicked Audio's Wicked Empire – Lucky Headphone Review
By
Welcome to the Wicked Empire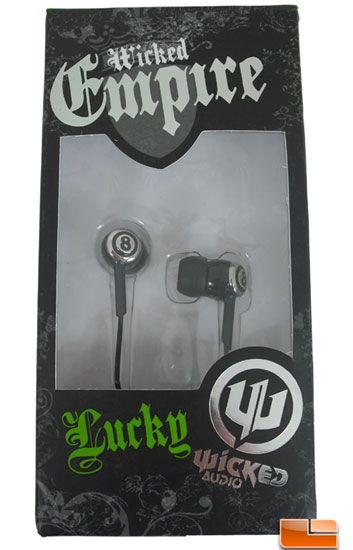 Alrighty then, here we go again. Off on another audio adventure. Need a new set of ear buds for those long drives or a painfully slow train ride home from work? Perhaps you don't want to spend a ton of money on said ear buds. Well, how does $18.75 plus shipping sound? The folks over at Empire Brands were kind enough to send us a set of their Wicked Empire brand ear buds that are made for listening to portable audio devices. But hey, if you are like me, you use them to listen to everything. Well, everything but gaming. I have to use a good headset for gaming. So if you are like me as I have mentioned before and live under a rock somewhere in the outback and have never heard of Wicked Audio, here is a little background. They are based in Utah and have been in business for around 14 years.
Empire Brands Product Lines: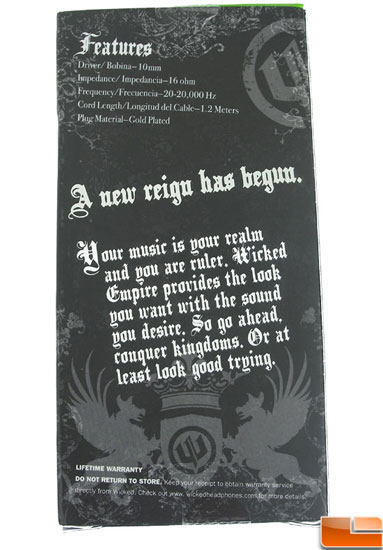 All of their products are awesomely styled and have a rich modern flair to them. In other words, they don't look like the ones that came with your portable audio device; you know, the plain boring white ones. Nope, instead these have skulls and eight balls and all sorts of other "Punk" inspired goodies adorning them. Empire Brands distributes its products to over 10,000 retail outlets in 6 different countries. Major retailer partners include Verizon Wireless, Frys Electronics, Big Lots and Kmart. For more product information, if you want to check out their website it's at Empire Brands.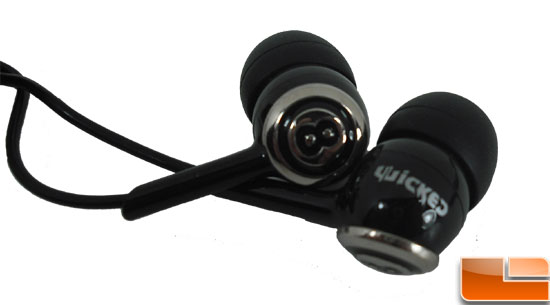 The model of ear buds that we are looking at today is the "Lucky" model. These particular ear buds have an eight ball on them and are all black except, of course, for the chrome looking eight ball on them. They are pretty sharp looking ear buds for their $18.75 price tag. But I think the big question on all of our minds is do they actually sound good with such a small price tag? Well, let's continue on to my experience with the Wicked Empire "Lucky" Ear buds.
Wicked Empire – Lucky Headphone Specs:
Driver – 10 mm
Impedance – 16 ohm
Frequency – 20-20,000 Hz
Cord Length – 1.2 Meters
Plug Material – Gold Plated