What is a Shim and Why Should You Use One
By
What is a Shim?: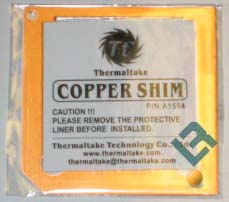 The basic purpose of a copper shim is to protect the core of your processor. Your CPU core is one of the most powerful pieces of hardware in your computer. It is also one of the most fragile and delicate parts of your computer. If you break the CPU core, you break the computer. A copper shim works by adding a layer of copper between the PCB of the CPU and your heat sink that is the same height as the core of your processor.
Today I will be explaining why it is important to spend an extra ~$3 plus shipping to protect your CPU. I was assigned this article by the site owner, Nate, because I recently found out why it is so important to use a copper shim. I have been working on computers since I was 14 years old, and never once wanted to fork up the extra cash to get a copper shim for my CPU and until recently, I have been lucky, but now I am a believer.
Why Should Your Use One?:
If you do not use a copper shim, you can seriously damage your CPU core quite easily. Since I am writing this article based on experience, I will show you what can happen if you do not use a copper shim with a heavy heat sink, like the Thermalright SLK-900U on an AMD Athlon XP 2100+.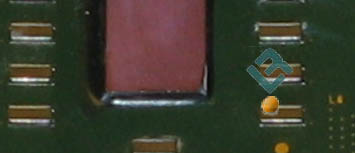 If you look at the right corner of this Thoroughbred-B Core processor, you will notice that a little chunk of the corner is MISSING! Accidents happen, right? Well, they do, and when I was going a little too fast while attempting to install the SLK-900U heat sink on this processor, the heavy heat sink slipped out of my hand and landed right on my processor! (However, I would like to let you all know that my luck had not completely run out… this processor still works perfectly!)
This is what could easily happen to you if you are not using a copper CPU shim!
Using a Copper Shim:
Now that I have shown you why you should use a copper shim, I will go ahead and proove to you that I am now using one and a few issues that Nate and I have run into while using copper shims.
As you may know, there are currently two different core sizes out there for the AMD Athlon XP series: the Palmino and the Thoroughbred-B. If you have a new Thoroughbred-B core processor, then you will have to be very careful as to what type of copper shim you purchase. You have to make sure that the copper shim you purchase will fit a Thoroughbred-B core processor. One such shim that we already know fits the Thoroughbred-B processors is the latest Thermaltake copper shim shown on the processor in the photo on the right.
The photo on the left shows an older shim that was designed to work with the older Palmino cores. The reason there is a problem is because the older Palmino core processors do not have any additional chips located on top of the CPU's PCB. But now, the Thoroughbred-B processors have numerous chips on the top-side of the PCB, and the older Palmino shims hit those chips and will damage the CPU if you try to use it.
Conclusion:
I hope I have helped you better understand the importance of using a CPU copper shim and can save you the hastle I went through when I damaged my CPU core. Think of getting a copper shim as purchasing ~$3 insurance on your CPU and it will make the purchase seem well worth it even if you do not think you will ever damage your CPU.
I would also like to thank Thermaltake for sending us their copper shim for us. It has been working great and we haven't had any problems with chipping processors since we started using this copper shim. Please visit Thermaltake's website to see the numberous products they have to offer!