Western Digital TV Live Plus Media Player with Netflix Streaming
By
WDTV Live Plus – All New?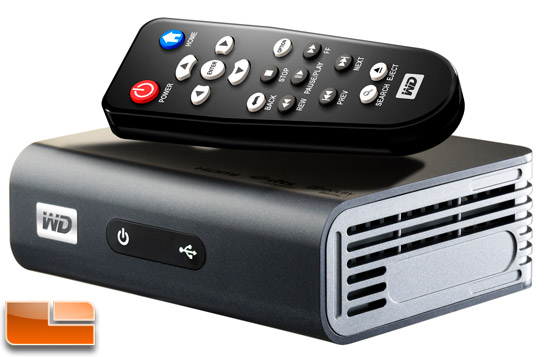 Western Digital has released a new set-top box that will let you stream and play high-definition multimedia from your home network or local drive to your television screen. Without any extra effort in encoding or decoding, you can play your DVD or Blu-ray ISO files as well as AVI, MKV, MP4, MP3, JPEG, and many other file formats. The Western Digital TV Live Plus will surely change the way you watch television!
Wait a minutehavent we heard of all this already? Well, sure, Western Digital did release the WDTV Live in late 2009, so this new player must be a tremendous upgraded in hardware technology, right? Well, actually, the WDTV Live PLUS has the same Sigma 865x chipset used in the old Live, and Western Digital says it plays the same types of media files and codecs that the older version does. The new Live PLUS retails for $119.99 which is only a bit higher than what it costs you to get its $104.99 older brother. The retail box has been updated slightly to highlight the WDTV Live Plus's ability to stream online content.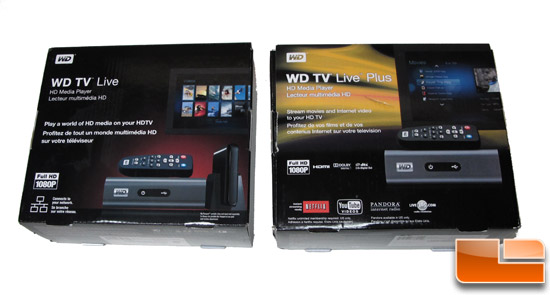 Well, if there are no radical changes in the software or user interface and the hardware is identical with the older unit, then what is the difference between the WDTV Live and the WDTV Live PLUS??? Netflix.
This new player has introduced Netflix streaming within the graphic user interface. While other players like the Seagate FreeAgent+ have introduced Netflix functionality via firmware/software upgrades, Western Digital has introduced an brand new unit to the market with this enhancement. For those that have already invested in Netflix and their monthly subscription, this may be the set-top player that you have been waiting on.
Featured Specifications:
Full-HD video playback and navigation – up to 1080p
Enjoy new releases, classics, and TV episodes instantly
See your personal media and Internet content on your HD TV
Play almost any type of media file
Access media anywhere on your home network
WiFi ready
Supports DVD Navigation
Turn your USB drive into an HD media player
Play media seamlessly from multiple USB drives
Control your media from your computer
Transfer files easily Copy, move, or delete files stored on a USB drive, a network drive, your camcorder, or a camera to the attached USB drive using the on-screen menus.
Show photos and movies directly from your digital camera or video camera
HDMI 1.3, composite video and component video output
SPDIF digital output
Ultra-compact design
Compatibility:
HDMI, Full HD (1080p), AAC, MP3, JPEG, USB 2.0, H.264, SimplayHD, Energy Star, Dolby Digital, DTS, DLNA, Bonjour, AVCHD, Windows Vista, Windows 7
Interfaces:
– Ethernet
– USB 2.0 (input)
– HDMI (output)
– Composite A/V (output)
– Component Video (output)
– Optical SPDIF (output)
Media Formats:
– AVI (Xvid, AVC, MPEG1/2/4), MPG/MPEG, VOB, MKV (h.264, x.264, AVC, MPEG1/2/4, VC-1), TS/TP/M2T (MPEG1/2/4, AVC, VC-1) MP4/MOV (MPEG4, h.264), M2TS, WMV9
– JPEG, GIF, TIFF, BMP, PNG
– MP3, WAV/PCM/LPCM, WMA, AAC, FLAC, MKA, AIF/AIFF, OGG, Dolby Digital, DTS
Playlist PLS, M3U, WPL
Subtitle SRT, ASS, SSA, SUB, SMI
Access your Netflix unlimited membership and instantly watch TV episodes and movies on your big screen. Stream Internet favorites like YouTube, Pandora, Flickr, and more.
(US only)