Wacom One Creative Pen Display Review
By
We are deep into the school year and it has been anything but normal with the pandemic. So, with that we have been trying to come up with creative ways to keep the kids excited about learning and entertained. One of our solutions has been the Wacom One creative pen display. With the Wacom One the kids can work on their writing; math and we also have a budding artist in our midst so lots of drawing. Lets get a closer look at that tablet!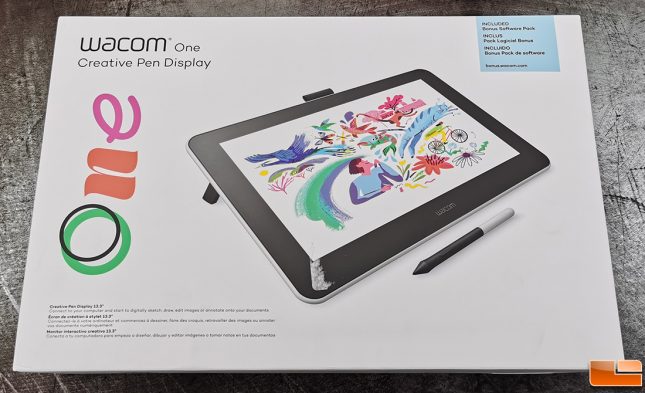 The packaging itself is simple with a picture of the creative pen display and pen on the front and the back just gives you a broad three step process on how to set up your creative display. It also goes over system requirements. Which are Windows 7,8.1 or 10 and MacOS 10.13 or later. You will also need one HDMI port and one USB type A port along with internet access to download drivers and software you might want.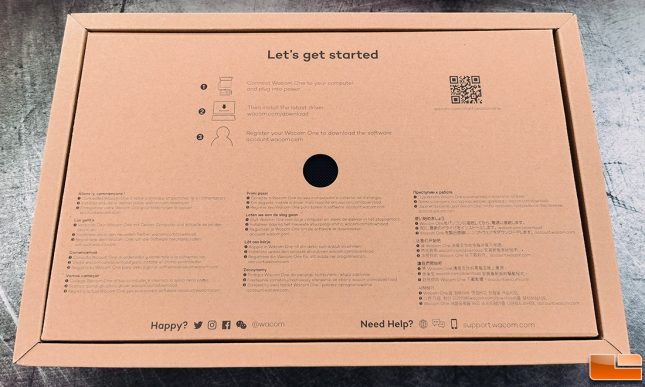 When you first open the box you are greeted with the start up page which gives you a broad three step process to getting setup for then first time with your creative pen display. Wacom does a great job of taking you step by step with the video below.
One issue we had when setting up our Wacom One was with our current laptop we did not have an HDMI port. So with that we had to use an external dock to complete the setup. Once that was done it was smooth sailing.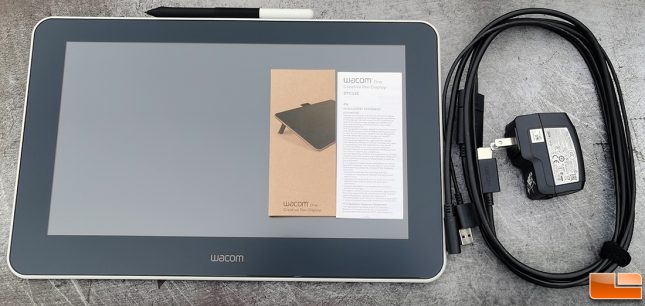 The Wacom One bundle comes with the Wacom One creative pen display, Wacom One Pen with nib plus three extra replacement nibs located underneath the display, the X-Shape cable needed to hook up to your laptop or desktop computer and the AC power adapter. There is a 1-year warranty included with this device. The Wacom One creative pen display with screen (part number DTC133W0A) is $399.95 shipped. You can also get a version that includes one STAEDTLER Noris digital classic stylus for $434.95 shipped.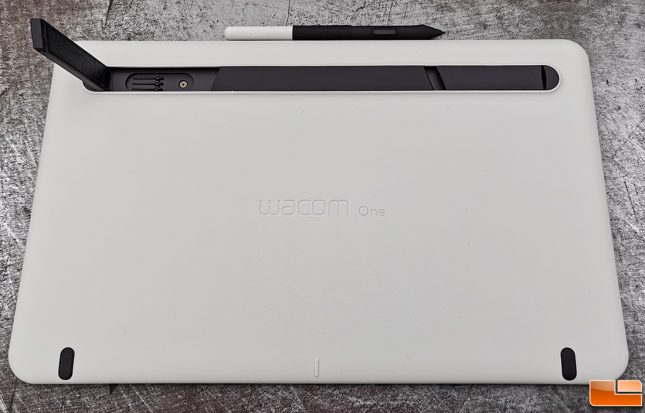 The extra Wacom One Pen nibs are located on the back underneath the fold out legs as seen in the picture above. The Wacom One creative pen display has a 13.3 inch display with a active area of 11.6 x 6.5 inches and a resolution of 1920 x 1080p. It is very light weight coming in at 2.2lbs with the dimensions of 8.9 x 14.1 x 0.6 inches. The Wacom One can be adjusted up to 19 degrees utilizing fold out legs built in on the back as seen as above.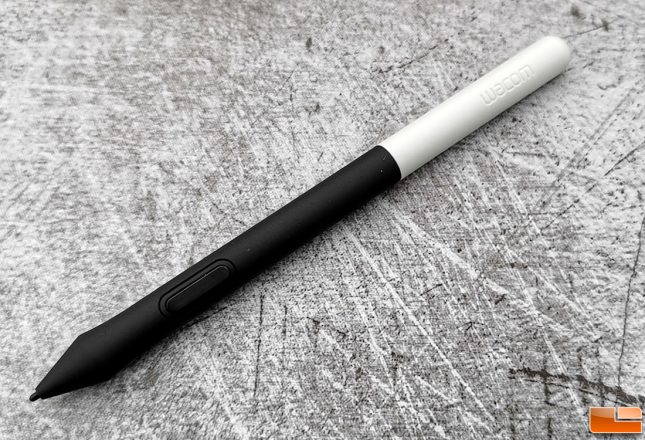 The Wacom One pen has a very nice feel to it and fits comfortably in adult and child hands. This pen is cordless and battery free which is nice. It has a side switch which is programmable for different uses depending on the program you are in and has 4096 levels of pressure. The responsiveness is fantastic and works wonderfully with the paper like feel to the design space. All around the display it is smooth along the bezel so your hand can stay fluid and not get caught up on the edge.
This Wacom One bundle comes with a few free software choices to choose from. For our needs we went with Bamboo Paper which has a very versatile use that any member of the family can use. One of my favorites is that with our little artist in the making all his artwork can be saved and either printed for the refrigerator or kept in a folder on the desktop.
At first, Im not going to lie we were a little intimidated by the Wacom One creative pen display. However, once we got our hands on it was easy to get it setup and figured out. This started out as a learning tool for the kids but has quickly become a useful tool for the entire family. Besides the bamboo paper software, we have also used Autodesk SketchBook which is a free app along with Photoshop and Cricut design space. All of these have worked nicely after we have gotten over our learning curve.
At the end of the day the Wacom One creative pen display is a wonderful tool for the entire family to use and enjoy.