Verizon Wireless Social Influencer Tech Day in St. Louis
By
Late last month Legit Reviews was invited by Verizon Wireless to attend a private event in St. Louis, Missouri that would be led by representatives from both the Verizon Wireless headquarters and the Greater St. Louis Area. The event was held at Lab1500, which is a fairly new place on Washington Avenue in downtown St. Louis where entrepreneurs can hold classes, workshops and events. Verizon rented out the space for local tech enthusiasts to demo the latest technology and a chance to connect with fellow influencers.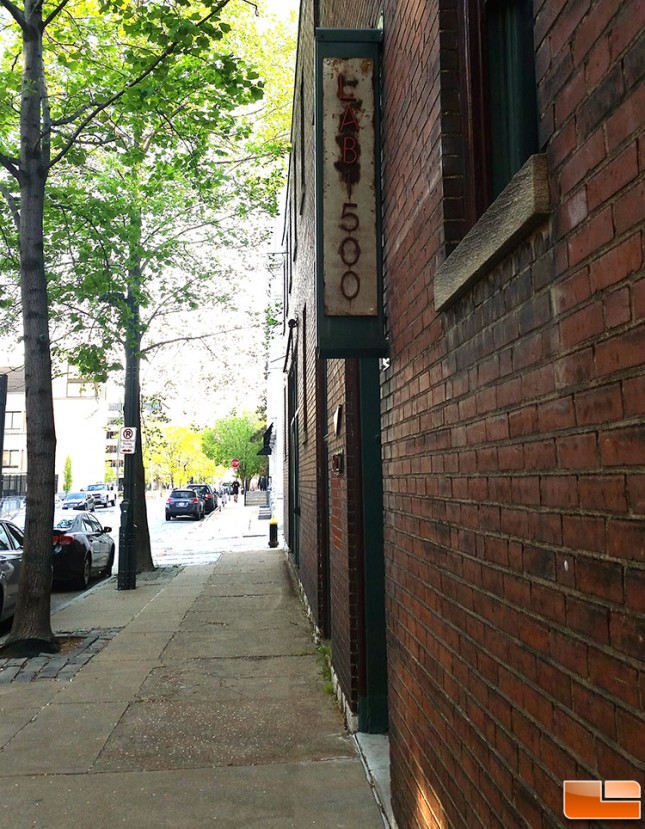 Verizon had a couple of tables setup that were showing Internet of Things (IoT) devices and many of them were able to connect to the Verzion LTE network. IoT is the every growing market of networkable physical objects or "things" embedded with electronics, software, sensors to enable it to achieve greater value and service by exchanging data with the manufacturer, operator and/or other connected devices. Verizon Wireless claims that they have the largest and most reliable 4G LTE network in the United States and it would obviously be in their best interest if more 4G LTE devices would come to market.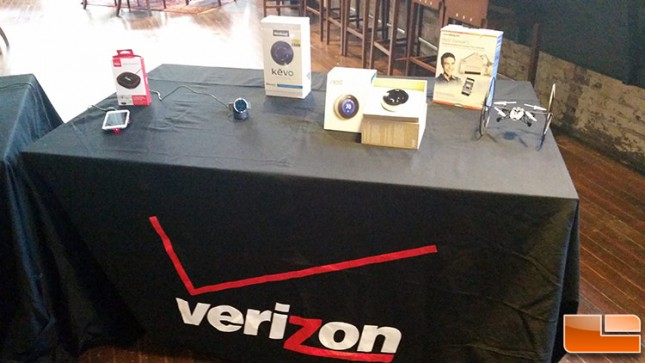 Some of the devices that they had on hand for us to play around with included: Kwikset kevo wireless lock, Motorola moto 360 wireless watch, Parrot Spider Drone, Verizon Qi Wireless Charging Pad, ADIDAS miCoach Smart Ball, NEST Learning Thermostat, and more. They also had the brand new Samsung Galaxy S6 and Galaxy S6 Edge on display!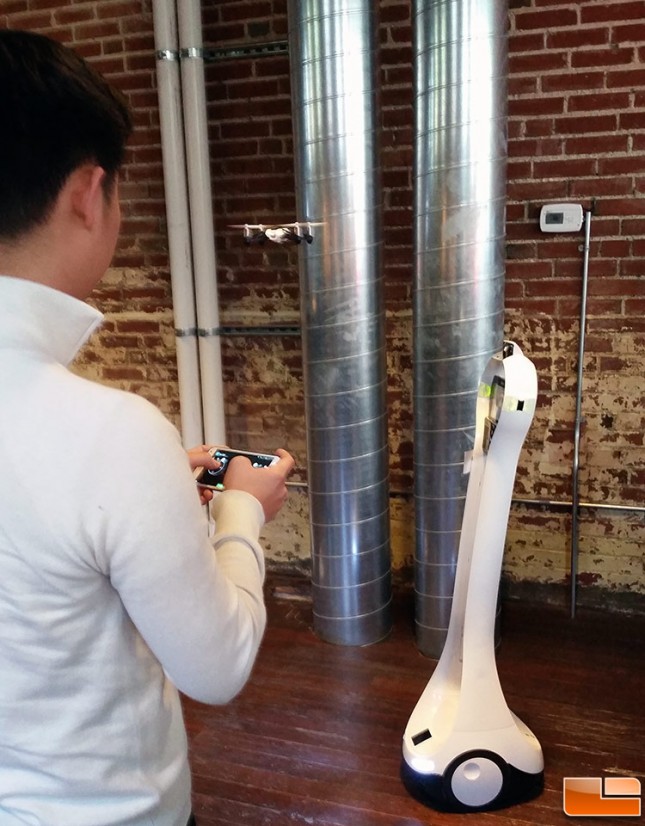 Verzion even had a VGo Robotic Telepresence robot there that was being controlled by Andrew Mucci from Verizon HQ at home in New Jersey. He was able to attend the event from home thanks to Verizon's 4G LTE network! It appears that traditional videoconferencing/telepresence solutions may be replaced by devices like the VGo. The VGo allows you to be completely independent of people in a distant location, so it could change the way we attend meetings and see things around the world since its 100% remote controlled. After the group got done playing with the latest technology we gathered into the meeting room for a presentation by Verizon.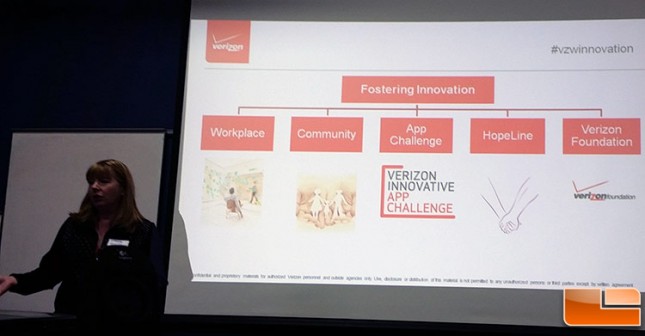 Presenters included Michael Gandy, Associate Director of Business Sales in Missouri and Southern Illinois; Jennifer Leeder, Director of Data Solutions; Shawn Fields, Retail Manager and Albert Aydin, HQ device specialist. Verizon Wireless has spent over $940 million network investments in Missouri, $631 million in Kansas and a whopping $2.9 Billion in Illinois since 2000. Verizon Wireless has heavily invested in their network and believes that they the best 4G LTE network in the country and are working to double the 4G LTE bandwidth in cities coast to coast with XLTE.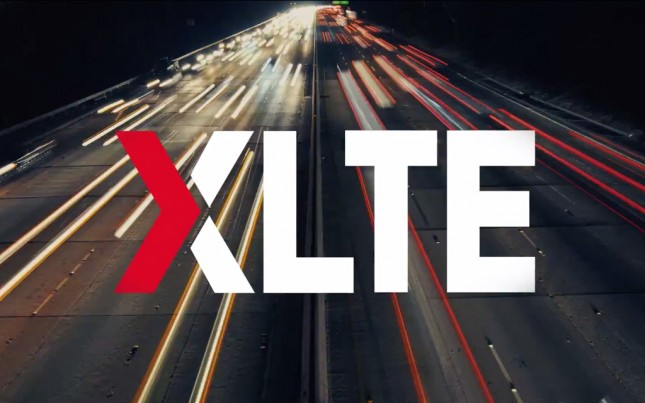 XLTE Ready devices automatically access both 700 MHz spectrum and the AWS spectrum in XLTE cities. Customers with 4G LTE devices operating solely on the 700 MHz spectrum in XLTE markets also benefit from the extra capacity created by XLTE Ready device traffic moving to the AWS spectrum. XLTE is now in over 400 markets across the country.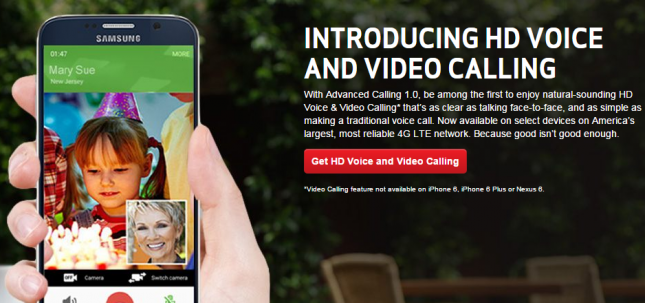 In September 2014, Verizon launched Voice-over-LTE (VoLTE) or Advanced Calling 1.0 was made available for those with the Samsung Galaxy S5 and LG G2 smartphones. There is no extra cost to use Verizon's VoLTE service, but we were told by Verizon says that a video call using VoLTE will consume around 6-8 MB of data per minute of calling and that will come out of your monthly data plan. There are now over 15 Verizon phones available that will let you make VoLTE calls over Verizons 4G LTE network instead of the traditional voice network. Since inception there have been over 1 billion Advanced Calling 1.0 calls made over the Verzion 4G LTE network!
Topics discussed also included the Verizon Innovation Program that has innovation centers in Boston and San Francisco that help companies put 4G LTE technology into new devices that are being developed.

Verizon also has an opportunity for innovators to earn up to $1 million with the Powerful Answers Awards program that is designed to help inventors who want to make the world a better by bringing their ideas in transportation, emergency response or the Internet of Things into reality. The program is free to enter and Verizon will be awarding a total of $6 million to the winners for the best ideas in those three categories. Ideas must be submitted by June 18th, 2015.
One of the success stories shared with the group was that of Big Belly Solar and how their solar powered trash compactors are now networked to let them know when they are needing to be picked up.
We also learned during the presentation that Verizon has a very unique Emergency Preparedness Disaster Recovery (EPDR) setup for the Kansas/Missouri Region. Verizon realized after the 2011 Joplin Missouri EF5 Tornado (wikipedia) wreaked havok on the area that they tornado might have taken out their entire set of emergency network assets that they would normally deploy after such an event. Keeping their emergency equipment outdoors was quickly considered a bad idea and Verizon moved the regions EPDR assets 60 feet underground in a 20,000 square foot cave. Verizon said that the assets are ready for fast deployment and could be setting them up in St. Louis in just three hours!
We'd like to thank Verizon for inviting Legit Reviews to their wireless event at Lab1500 and we hope that they continue to do local events like this! It was great getting to meet both the local and national members of the Verzion family and hopefully it will allow us to bring our readers more insight into emerging technologies!