Tritton AX Micro Bluetooth Headset Review
By
Introducing The Tritton AX Micro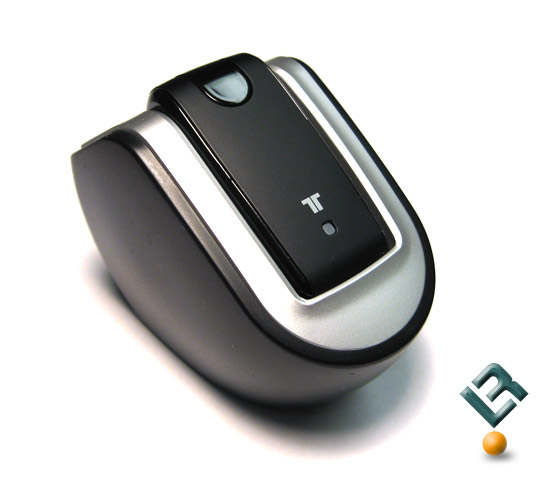 At this years Penny Arcade Expo (PAX 2008) we ran into a company that we really didnt know anything about: Tritton Technologies. The products that Tritton had on display certainly seemed to be of quality and we wanted to take some time out and test drive their flagship Bluetooth headset, the discrete AX Micro.
The AX Micro is a $40 in-the-ear headset that measures less than an inch-and-a-half in length and -inch wide. It is designed with a flexible finger that grips the rim of your ear to stay on the user that is very similar to the Plantronics Discovery 925 ear grip. The design is supposed to offer greater stability and comfort than that of other headsets in this price range. Supporting the Bluetooth 2.0 profile and reported battery life of 5 hours, the AX Micro looks to challenge the Motorola H680 or even the BlueAnt Z9i.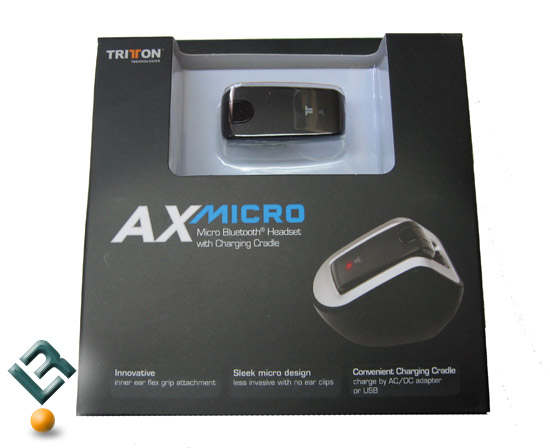 Tritton Technologies is located in Vista, California and is a manufacturer of high-end multi-media products, networking products, and peripherals. They have said they are a leading provider of innovative products focused on developing new emerging technologies for the computer and consumer industry. A look at their website indeed shows a robust catalog of products. They not only have quite a few Bluetooth products, they have many gaming headsets as well.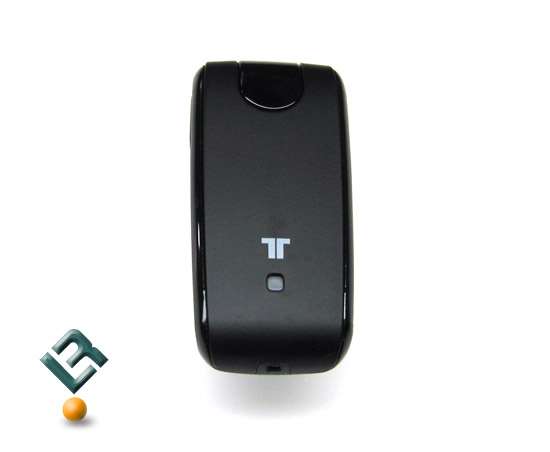 When we look at the specifications of the AX Micro, we see that the Tritton designers wanted to release a very small, but very useful and Bluetooth headset that wouldnt break the bank. Typically, Bluetooth headsets costing less than $60 usually do not have active noise cancellation or voice enhancement circuitry and it seems this is the case for the AX Micro. What it does have however is very small footprint and a very robust battery life.
Featured Specifications:
Standards: Bluetooth Specification 1.1, 1.2, 2.0
RF Frequency Range: 2402~2480
Profiles Supported: Headset, Hands-free
Transmission Power: 0.25~2.5mW (Class 2)
Receiver Sensitivity: < -80dBm (Per 1%)
Operating Distance: 10m (in open space)
Battery Type: Li-Ion Polymer 150mAH
Battery Life: Stand by > 150hrs
Talk Time: > 5hrs
Charging Time: 3hrs
Charging Voltage: DC +5V (USB)
Button/Switch: Multi-Function Button, Volume Up/Down
LED Indicators: Dual Color dddd
Weight: 9.5g
Operating Temp: -10~+50oC
Operating Humidity: 0~95%