Transcend RDF8 USB 3.0 Memory Card Reader Review
By
An Affordable USB 3.0 Memory Card Reader
Most new computers have SuperSpeed USB 3.0 ports on them, but are you taking advantage of them? Most people have not updated all their devices to USB 3.0 compatible versions and as a result are missing out on some very nice performance improvements that could save time and reduce frustration levels. One of the most seldom updated USB devices is your memory card reader. Pretty much every household has a USB card reader, but when was the last time you updated it? Most all high-end memory cards support speeds above what USB 2.0 card readers can handle, so today we will show you what you might be missing out on!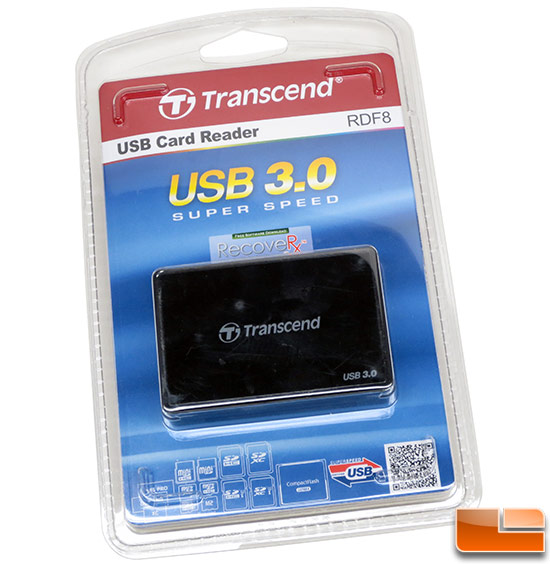 The Transcend RDF8 memory card reader is available in black (TS-RDF8K) or white (TS-RDF8W) and supports SDHC UHS-I, SDXC UHS-I, UDMA6/UDMA7 CF and MSXC memory card formats. We'll be looking at the black version today that retails for $15.99 w/ free shipping. The white version is also $15.99 w/ free shipping, so there is no price difference between color choices.
Transcend RDF8 Memory Card Features:
Super-Speed USB 3.0 interface (also compatible with USB 2.0)
Supports SDHC UHS-I, SDXC UHS-I, UDMA6/UDMA7 CF and MSXC cards
Transfer high-resolution images and video recordings to your computer faster and more efficiently
Utilize the full speed potential of your memory cards
USB powered (no external power or battery needed)
Blue LED indicator light for card insertion & data transfer activity
Supports SD & CF built-in security functions
Free download of RecoveRx data recovery software
Two-year Limited Warranty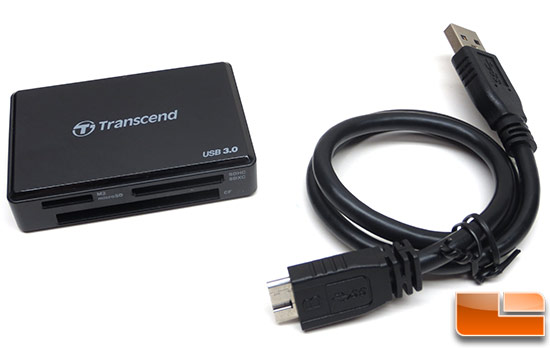 The Transcend RDF8 memory card reader comes with three foot long USB 3.0 cable and the memory reader itself. The memory reader is fairly small at 67.6mm x 45mm x 15.2mm and a weight of just 32 grams. It's very light and small enough to easily fit in your pocket or laptop bag if you need it on the go.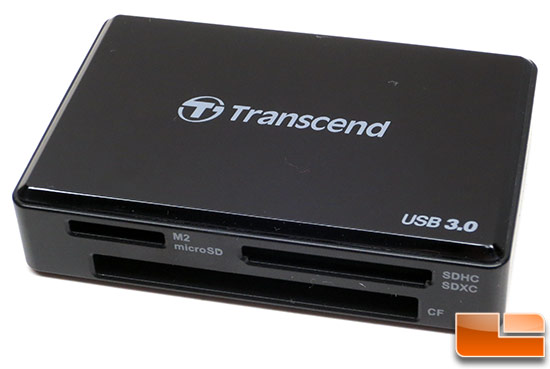 The body of the Transcend RDF8 USB 3.0 card reader is made from plastic and the top of the device has a glossy finish. This does show finger prints, but the easily wipe off with a cloth. The front of the reader features the CompactFlash, microSD and SD memory card slots. Being able to read a microSD card without an adapter is nice! The reader supports UHS-I SD cards and UDMA 7 CF cards.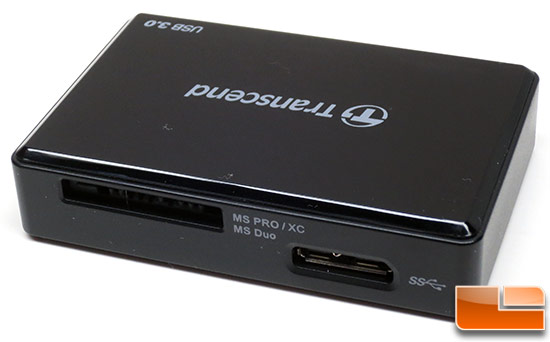 The backside of the Transcend RD8F features the MS PRO/XC/MS DUO slot along with the SuperSpeed USB 3.0 data and power header.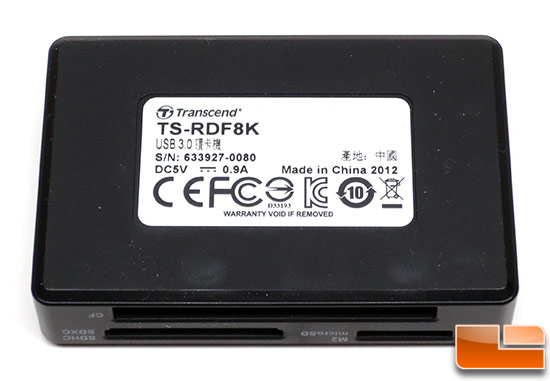 The bottom of the Transcend RDF8K shows the model number, serial number, date of manufacture and the usual conformity markings that are required for various regions.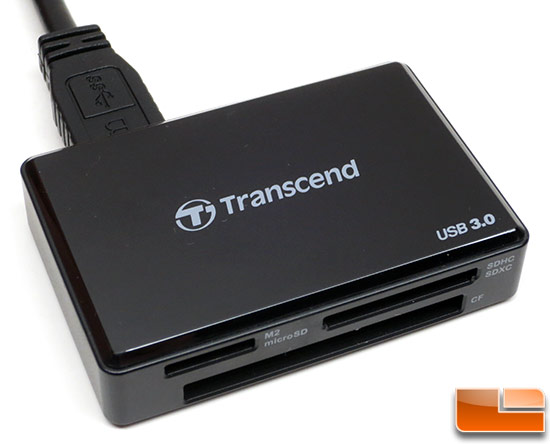 To get the Transcend RDF8 USB 3.0 memory card reader installed on your PC you just need to hook up the USB 3.0 cable between your PC and the reader and you should be good to go. The reader is backwards compatible with USB 2.0 ports, but you'll want to utilize a USB 3.0 port to get the most performance possible!
Speaking about performance, let's move on to the next page and see how this USB 3.0 memory card reader performs on an ASUS UX31A Zenbook Ultrabook!