Transcend Launches 1TB SATA III SSD370 Solid State Drives
By
Transcend Launches 1TB SATA III SSD370 Solid State Drives to Maximize Speeds and Storage Capacities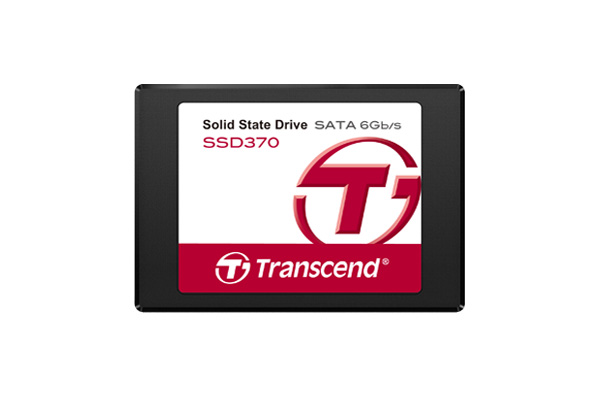 2014/06/27 Transcend Information, Inc. (Transcend ),a leading manufacturer of storage and multimedia products, today introduced the SSD370, the SATA III 6Gb/s 2.5″ solid state drive (SSD). The SSD370 features 1TB vast storage capacity and boasts the incredibly fast read and write speeds of up to 570MB and 470MB per second. Best suited to address the huge capacity and high performance needs of the top-tier advanced devices, the SSD370 combines the high speeds and endurance of solid state drives, and additionally supports various useful features such as SATA DevSleep to optimize power management.

Exceptional 1TB Capacity and 570MB/s Transfer Speeds
Transcend's SSD370 boasts the outstanding storage capacities ranging from 32GB to 1 TB, meeting the consumers' demands for massive memory space. Taking advantage of the next-generation SATA III 6Gb/s interface, DDR3 DRAM cache, and a powerful Transcend TS6500 controller, the SSD370 is also comprised of high-quality MLC NAND Flash chips to achieve the exceptional transfer speeds of up to 570MB/s read and 470MB/s write, fast enough to easily handle everyday computing tasks as well as demanding multimedia applications.

DevSleep Support
The SSD370 can help users save power thanks to the full support of SATA Device Sleep Mode (DevSleep). Portable computer users often make use of low power states such as standby mode to avoid having to wait for the operating system to boot back up. However, this comes at the expense of battery life. DevSleep allows compatible mobile devices to completely power off the SATA interface when not in use while maintaining a remarkable response time of less than 20ms, offering instant-on capabilities akin to a portable device.

Besides the amazing storage capacities and transfer speeds, Transcend's SSD370 come equipped with practical features such as Advanced Power Shield mechanism, Intelligent Block Management, Wear Leveling, and TRIM and NCQ. It also supports enhanced S.M.A.R.T. commands and offers an excellent shock resistance, providing exceptional long-term reliability and data protection.

Transcend Exclusive SSD Scope Software
Transcend's Solid State Drives come with SSD Scope – a useful and free-to-download software that helps maintain a healthy SSD by keeping it up-to-date, preventing functional degradation, and predicting problems before they happen. The useful features include: Drive Information, S.M.A.R.T. Status, Diagnostic Scan, Secure Erase, Firmware Update, TRIM Enabling, Health Indication, and System Clone.

Pricing and Warranty
Transcend's SATA III 6Gb/s SSD370 SSD is available in 32GB($49), 64GB($59), 128GB($99), 256GB($169), 512GB($319) and 1TB($679) capacities. All models are backed by Transcend's Three-year Warranty.