TP-LINK TL-WDR3500 Wireless N600 Router Review – Under $50 Wireless Router!
By
TP-Links Affordable N600 Router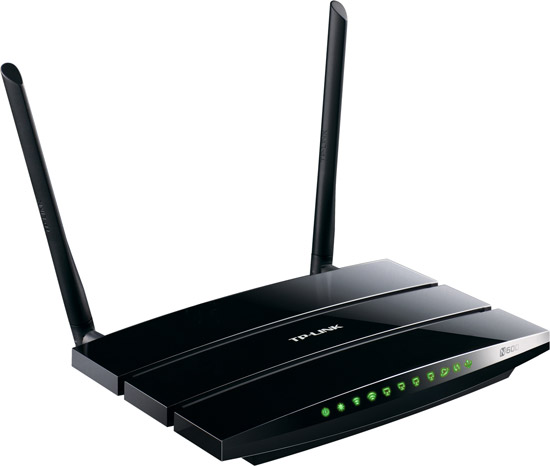 Today we take a look at the TP-Link TL-WDR3500 Dual Band wireless router designed and built to be a functional, low-cost N600 router for home or office use. The TL-WDR3500 is priced at $49.99 shipped and features a USB 2.0 port to network your printer and share files. The WDR3500 also has a built-in media server to allow users to share music, video and photos. The TL WDR3500 utilizes two external detachable dual-band antennas that optimizes signal strength and can be easily set up with multiple SSIDs and even has parental controls. When you look at the features list of this router, you are instantly amazed that TP-Link could package so many features into a router that sells for less than $50!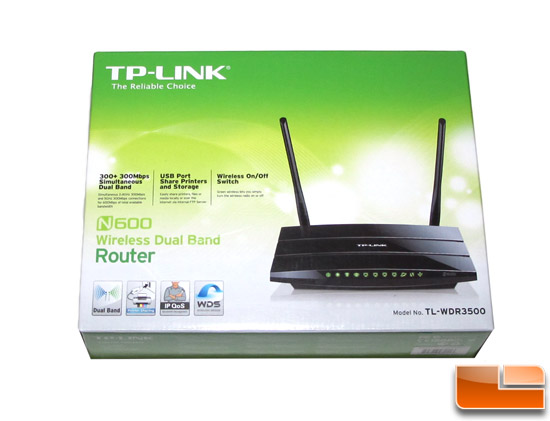 Powered by an Atheros AR9344 CPU running at 560 Mhz, this this router is not as feature-rich as its big brother TP-Link TL-WDR4300 that we reviewed a few months ago. The WDR4300 is an N750 router providing greater bandwidth and connection speed selling at $84.99 shipped.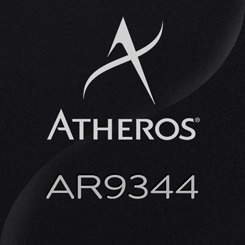 TP-Link also released the TL-WDR3600 – a slightly improved router to the 3500 again featuring the Atheros AR9344 Chip. The $69.99 TL-WDR3600 dual-band router is different than the "3500" version in that it comes with Gigabit Ethernet ports and one additional USB port so if you need that kind of speed and storage options, you can step up for only twenty dollars more. If you have a home NAS or move around tons of files on a Gigabit Network then it is worth it, but if you don't then you can likely save a few bucks by getting the TL-WDR3500 that we are looking at today as 10/100 network connections are fine.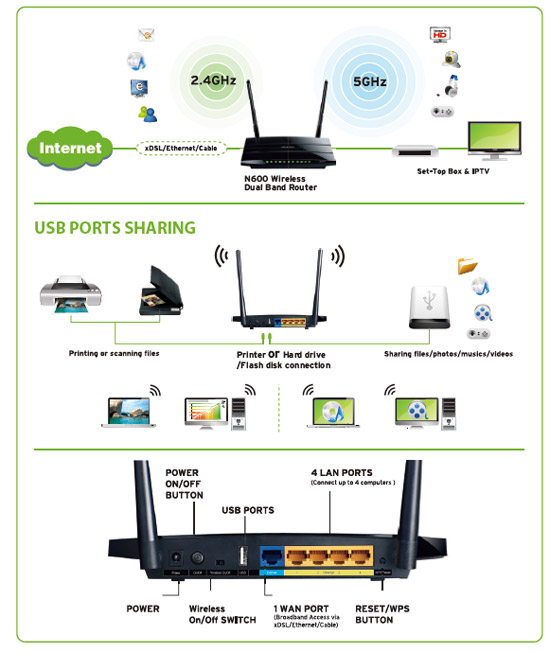 For users who are looking for a basic router to network their computers and mobile devices, a N600 dual-band wireless router should do the trick in most environments. When we look what TP-Link has delivered in the TL-WDR3500, it has all the components of a successful router. If the performance and user experience is anything close to its bigger brother (WDR4300) then TP-Link will have another winner.
TP-Link WDR3500 Key Features:
Simultaneous Dual Band,300+300Mbps
USB Storage, Printer, Media Server
IP based bandwidth control
Wireless On/Off Switch
Live Parental Control
2 External antennas
WPA/WPA2
Windows 8 compatible
On the next page, we walk you through the setup of this router and take a look at the user interface.