Thermaltake SpinQ VT CPU Cooler Review
By
ThermalTake SpinQ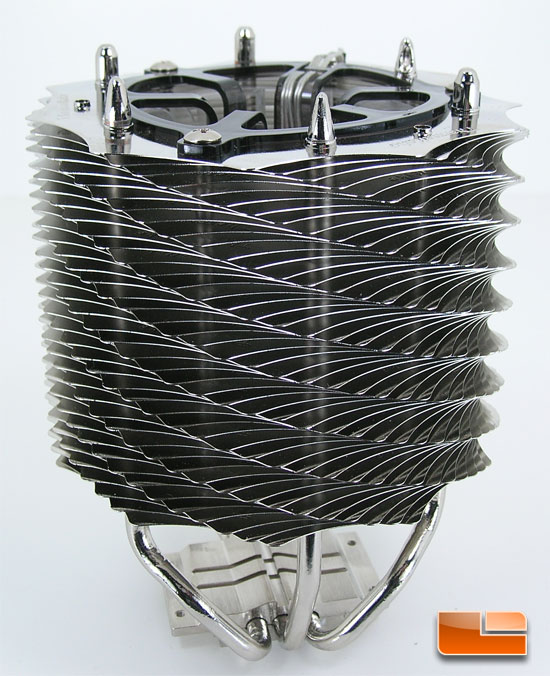 ThermalTake has been at the forefront of creating new and exciting products since 1999. That continues to be true today. Having used several ThermalTake products in the past I have always enjoyed the experience that came with them. Today we have the opportunity to look at one of their latest products, the SpinQ VT. The ThermalTake SpinQ VT is a CPU cooler that features multi-socket support, heat pipe technology and variable fan speeds, all for
$59.99 MSRP
. These and other features will be looked at more in depth as you read on today.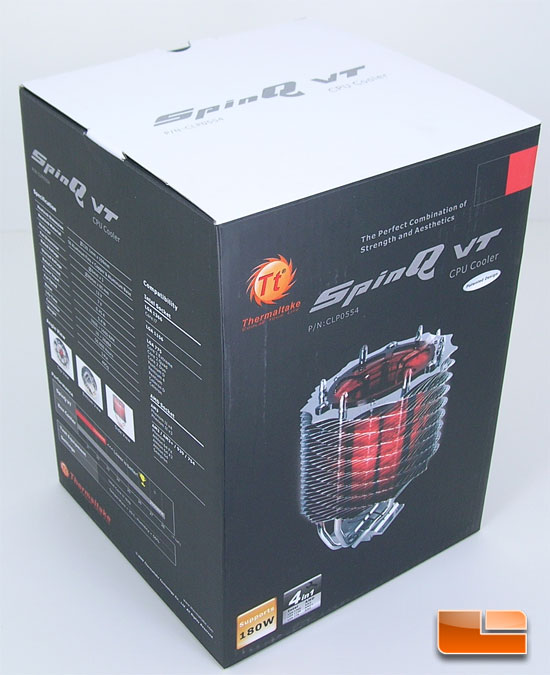 ThermalTake SpinQ VT Features
Universal Socket Compatibility LGA 1366, 1156, 775, AM3, AM2+
Excellent Cooling Capacity- Supports 180W tdp processors
3pcs U shaped heat pipes ensure ultra high efficiency
Classic Cylinder heat sink and spiral aluminum fins
80mm blow fan with brilliant Red LED
Premium Thermal Grease
Optimized Structure and Smart Airflow Design
VR Fan allows the user to adjust the fan speed from 1000 to 1600 RPM
Specifications
Heatsink Dimension- 120.1mm diameter x 159mm tall
Heatsink Material- 50 Aluminum fins, Copper and Aluminum Base
3x6mm heatpipes
Weight- 495 grams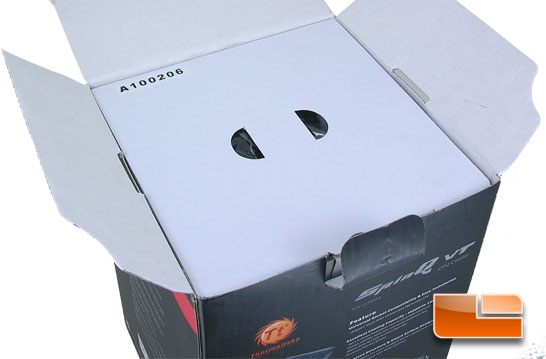 When you open up the SpinQ VT packaging you gain access to the accessory box which includes all the mounting hardware and thermal grease.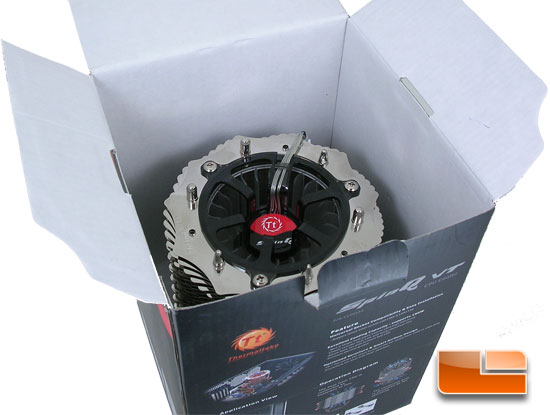 Below the accessory box is a piece of high density foam that covers and protects the top of the SpinQ. Once that is removed you get a nice top view of the ThermalTake SpinQ VT!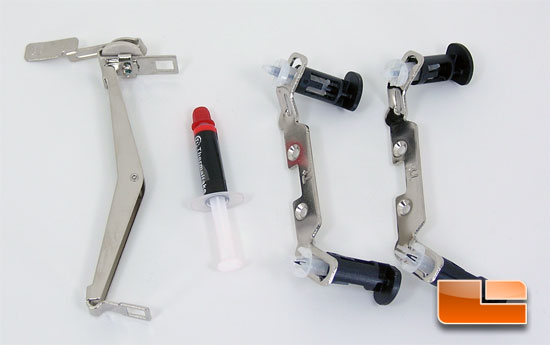 Taking a quick peek at the hardware that is required to mount the ThermalTake SpinQ VT, on the left is the retaining bracket for AMD platforms and on the right are the brackets required for Intel Platforms. ThermalTake has consolidated the brackets for socket 1156 and 1366 by using elongated holes for the push pins. That allows the pins to slide between the 77 and 80mm mounting positions. Also included is a small tube of thermal grease, mounting instructions and warranty information. The SpinQ VT CPU cooler is backed by a 2 year warranty.