Thermaltake Accused Of Stealing – New Computex Products Went Too Far
By
Thermaltake recently came out with a new case called the Suppressor F51 that featured noise-reduction features and a look that was very similar to the Define R5 that was was introduced by Fractal Design in December 2014. Many noticed that the case was damn near identical on the outside with some people saying that Thermaltake copied the design and others saying who cares as there isn't that much you can do on a PC case to make it look different. No matter what your stance in on any plagiarism taking place, you have to admit that the cases look damn similar.
This isn't the first time Thermaltake has been accused of copying. To many people, the recently released Thermaltake Riing Series was a bit too similar to the Corsair Air Series on the cooling fan side of things.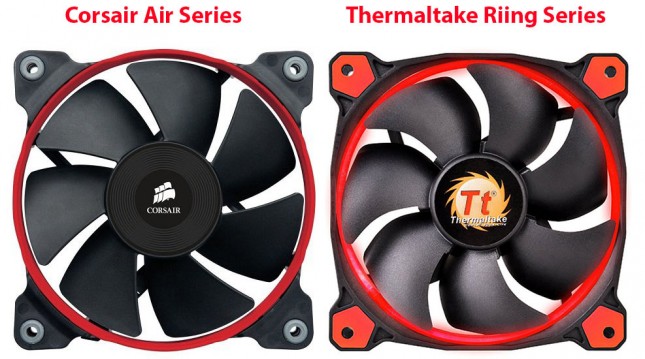 Another example would be the NZXT Sentry 3 Touch fan controller that came out well before the Thermaltake Commander FT Touch fan controller. The two fan controllers are oddly similar.

Thermaltakes new Pacific W2 CPU Water Block looks damn near identical to the Swiftech Apogee XL. It looks to be identical, so maybe they licensed that design or Swiftech is producing it for Thermaltake.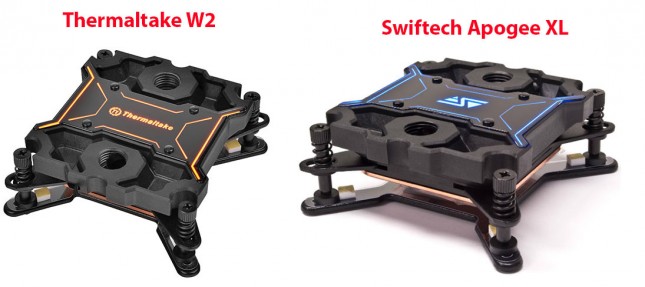 If all that wasn't bad enough Thermaltake has announced a ton of new products at Computex 2015 and many of them appear very similar to the cases that CaseLabs produces. Here are some pictres of the CaseLabs Merlin SM8 and TH10 enclosures with their clones that were announced by Thermaltake at Computex 2015 just this week.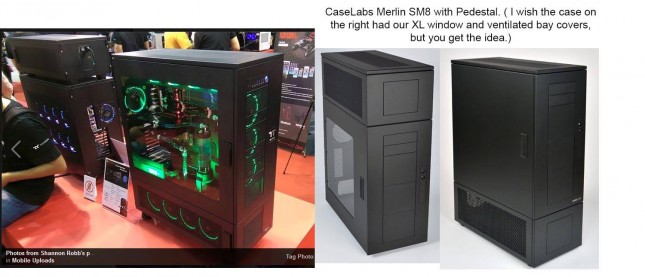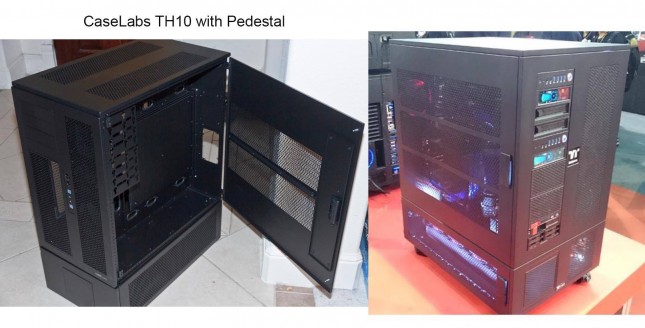 CaseLabs doesn't appear to be too happy about this and have already issued a statement on social media about the issue at hand. We'll just post it below as it is best if you read it.
*** REMOVED ***
It's hard to say anything after reading that message from Kevin Keating. The bottom line here is that Thermaltake has been accused of cheating and it doesn't look like the enthusiast community is happy with it. There also appears to be a pattern of coming up with similar products in numerous product categories that has been taking place for some time.
Many enthusiasts have pointed out that copying started a couple years back. What do you think? Has Thermaltake been ripping off other people designs for years or not? Product clones or rip offs are nothing new to the world market, but did Thermaltake cross the line or did they change the products enough to make them unique? Some people are praising Thermaltake for ripping off CaseLabs as they can't afford the real products from CaseLabs, but can afford Thermaltake products. We don't see this argument going away anytime soon, so Thermaltake is going to have to weather out the storm.
UPDATE 07/17/2015 6:30am CT: We received a letter from Kevin Keating over at CaseLabs asking for removal of his Facebook comment and have honored his request by removing his statement. Thermaltake has also issued a press release highlighting the fact that CaseLabs has issued a letter of retraction and an apology to Thermaltake, Inc. The letter from CaseLabs to Legit Reviews can be seen below. We've also removed the Thermaltake logo and a quote from a Thermaltake employee that was made in response to the CaseLabs social media comment. It is a bit shocking to receive such a letter as we discovered the news on Reddit and we were not the first hardware site to write up a story on the subject! Thermaltake did inform us that they were contacting other sites on the matter as well.