The SkyHawk IMC6375 EchoQ SFF PC
By
Introduction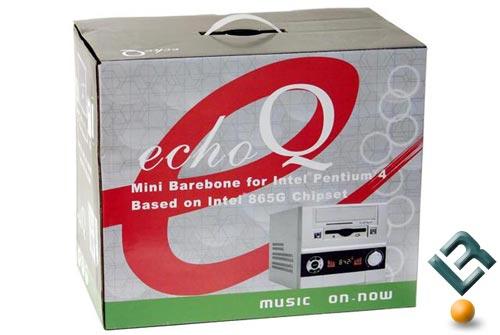 Skyhawk is a name most DIY system builders are familiar with. Since the mid-1990?s they have been manufacturing high quality PC cases. With SFF PCs becoming all the rage with both media PC users and LAN party enthusiasts, Skyhawk has released their own small form factor case, the Media PC model# IMC6375.
Today we?ll take a closer look at the IMC6375, the fourth SFF chassis that Skyhawk Group has developed. In researching the other units for this review, the IMC6375 appears to not only be the newest, but also the most aesthetically pleasing of the Skyhawk line.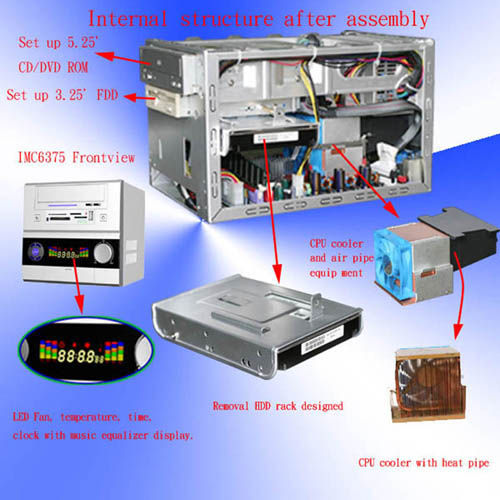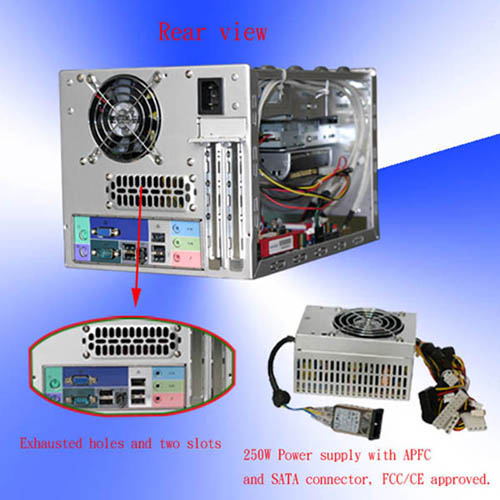 Specifications
CASE

? Material: 1.0mm High Quality Aluminum Alloy.< ?xml:namespace prefix = o ns = "urn:schemas-microsoft-com:office:office" />

? Drive Bays Space: 5.25″*1, 3.5″*2.

? Mainboard: Support Mini ITX Mainboard up to 19cm*23cm.

? Dimension: D12.2?x W7.9?xH7.2?.

? LED display:Fan, temperature, time, clock with music equalizer display.

? Power supply:250W output with APFC and SATA, FCC, CE approved.

? Front I/O interface with USB2.0x2, Audio in/out, IEEE 1394.

? One 5.25″ drive bay cover for CD/DVD-ROM.

? One 3.5″ open drive bay cover.

Mainboard (

4865GQET

? CPU Support: Intel Pentium 4 socket 478 (Hyper Threading Support).

? Chipset: Intel 865G + ICH 5.

? FSB: 400 / 533 / 800 MHz.

? System Memory: DDR 400 x2 up to 2 GB.

? Audio: 6 Channel AC'97 Sound.

? AGP: 8X.

? IDE: Ultra DMA 66 / 100 / 133, Serial ATA.

? Expansion Slot: PCI x1, AGP x1

? Back panel I/O Support: USB 2.0 x4, PS2 x2, 1394 x1, COM x1, VGA x1, SPK x1, MIC x1, LINE IN x1.

? I/R remote control media PC center.

? ET-BIOS built in, user friendly, play DVD, VCD, CD, MP3 before windows running.

Optional

? Cooling Fans: CPU cooler with heat pipe.

? 6 in 1 card reader.

? TV card with FM radio.

? Upgrade to 300W output power supply.

? LCD monitor with TV.

? Wireless Keyboard & Mouse.

? 2.1 channel SUB-woofer speakers.