The Sexiest Booth Babes of E3 2011
By
Sexy XXX Booth Babes From E3 2011
We can't conclude our E3 2011 coverage until we post up our annual both babe article! We scoured the show floor for three days and have rounded up over 65 images of the hottest booth babes that we could find. Be prepared to check out one of the best job perks of working at Legit Reviews, going to E3!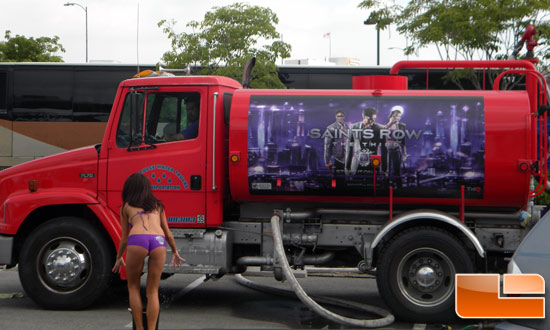 Saints Row: The Third is a nonlinear third-person shooter video game, being developed by Volition, Inc. and published by THQ. The game is set to be released on November 15, 2011 for the Xbox 360, PlayStation 3 and PC. What is more impressive than this new game title is the fact that they were doing a bikini car wash outside the E3 2011 expo, so before we could even get to see booth babes we got to see the car wash babes!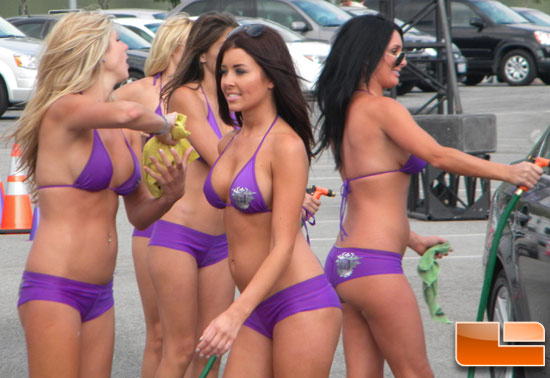 Things like this just aren't supposed to happen, but sure enough we saw a dozen very sexy and happy women running around and washing dirty cars all day.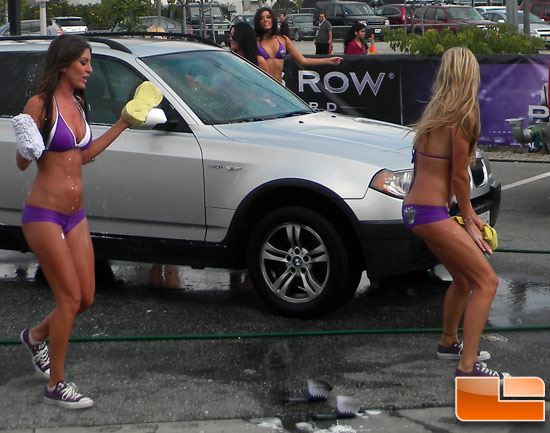 Seriously…. Running with a soapy sponge and getting yourself all wet?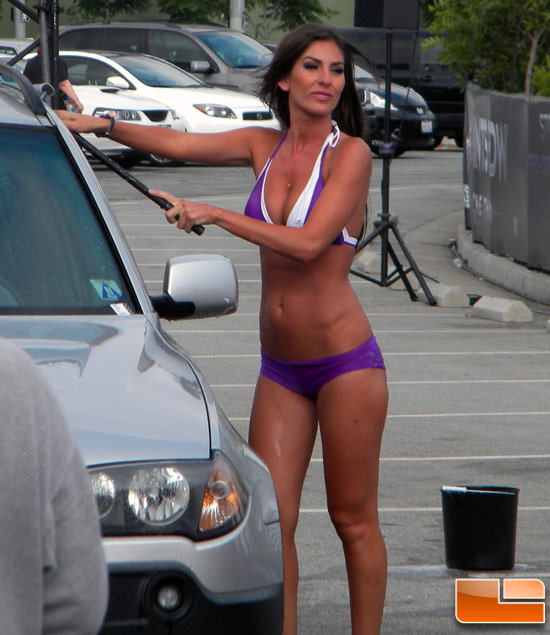 There was no way we were going to say no to her cleaning the window.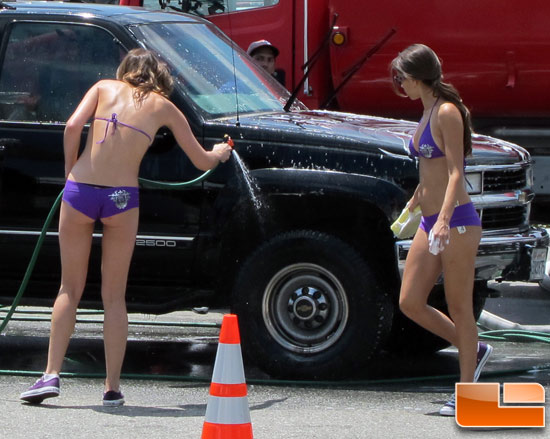 Yes, that is currency stuck down her bottoms.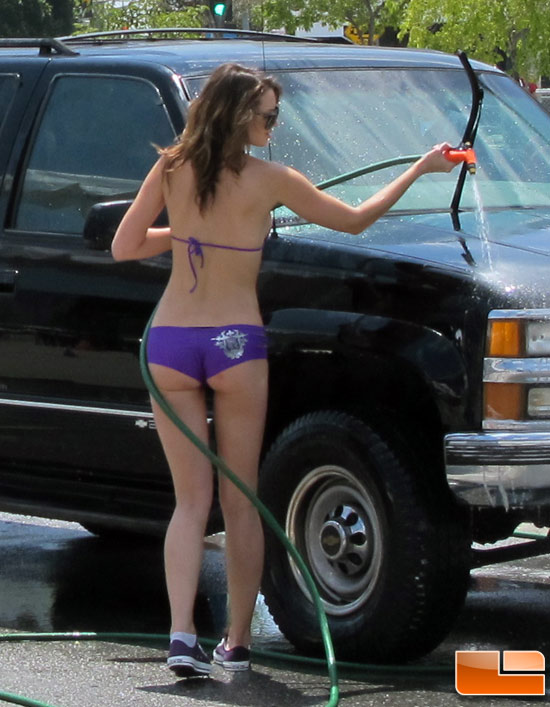 Does anyone have a dollar or three that I can borrow?