The Sapphire ATI X850 XT PCI-Express Graphics Card
By
Testing
For testing purposes I used the following test system:
2.2GHz AMD 3500+ Winchester
DFI NF4 SLI-DR Motherboard
1 GB Corsair XMS 4400C25PT @ 2-2-2-7 timings
1 300GB Maxtor DiamondMax 10 HDD
Antec NEOPower 480 PSU
ATI X850 XT at standard specs (520/1080)
ATI X850 XT overclocked to PE specs (540/1180)
2 x XFX 6600GT in SLI mode (500/1200)
All tests were conducted using ATI's Catalyst 5.3 drivers and nVIDIA 66.93 drivers for Futuremark so we could post "official" results. For the other tests we ran the nVIDIA cards on the 71.84 Forceware drivers. The test systems had clean installs of Windows XP Professional w/ SP2. Each test was run three times, with the first score being thrown out and the average of the following two runs used for benchmarking.
3DMark03
3DMark03 is a collection of four 3D gmae based tests. Each 3DMark03 game test is a real-time rendering of a 3D scenario. It is important to note that these renderings are not merely animations or a set of recorded events; they are designed to function like 3D games work. As with 3D games, all computations are performed in real time. This is a critical part of FutureMarks philosophy of 3D graphics benchmarking.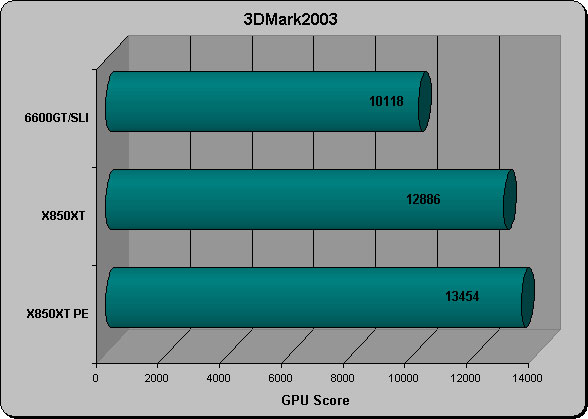 3DMark05
3DMark05 is a premium benchmark for evaluating the latest generation of gaming hardware. It is the first benchmark to require a DirectX9.0 compliant hardware with support for Pixel Shaders 2.0 or higher. Resolution was set to 1024×768.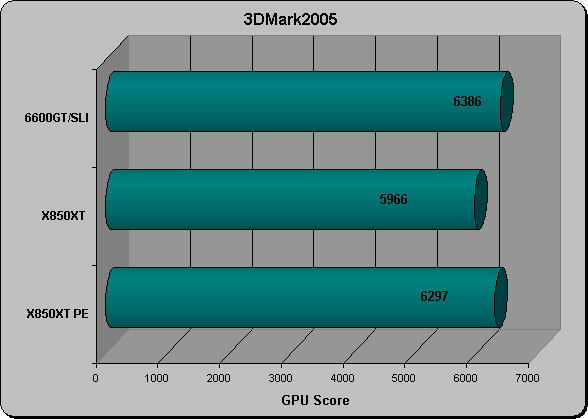 AquaMark3
AquaMark3 is a powerful tool to determine reliable information about the gaming performance of a computer system. Again, resolution was set 1024×768.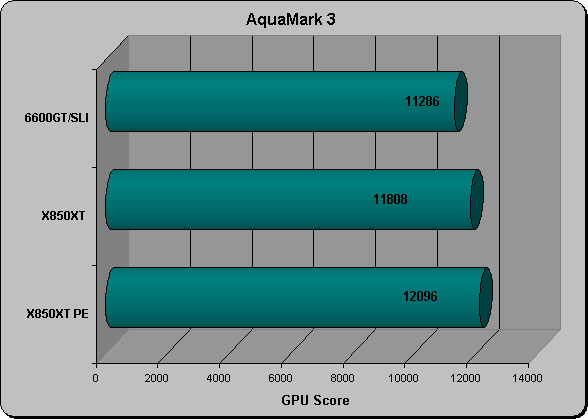 FarCry
Far Cry is another super popular FPS title that seriously taxes your systems graphics. HardwareOC developed this specialized benchmarking utility that automatically runs the test twice and averages out the score. For this test I used the "Volcano" benchmark with a resolution of 1024×768 and detail levels set to high.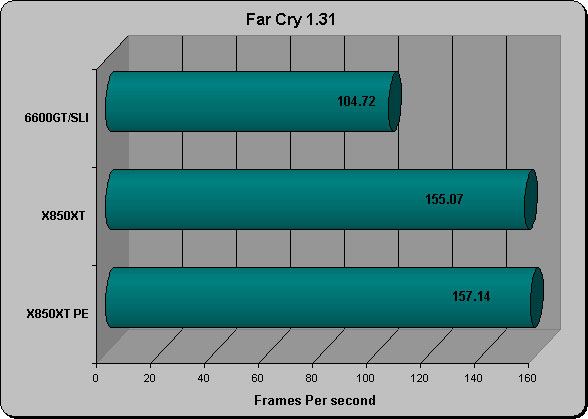 Doom 3
Doom 3 is one of the most system taxing games available. Its popularity also makes it a great choice for system benchmarking. I like to use Time Demo 1 with resolution set to 1024×768 with detail set to high.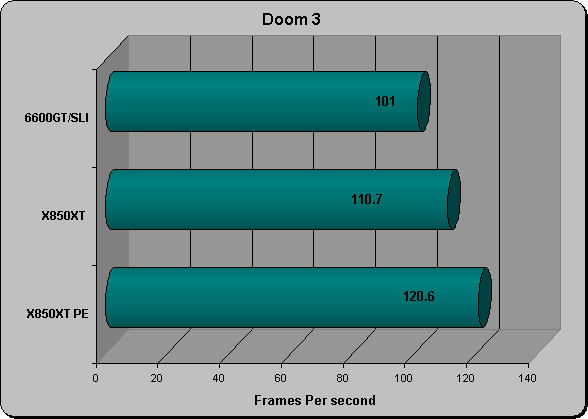 As you can see the X850 XT is one smoking fast card. The XFX 6600GT, running in SLI mode at 500/1200 shows some outstanding performance across the board, but outside of 3DMark05 it is simply no match for ATI's top dog.