The Best of 2007 Awards!
By
Innovation, Dissapointment and Shock
Best Innovation: Intel 45nm Processors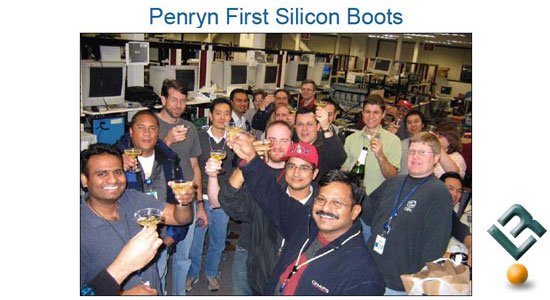 Just a eleven days into 2007, Legit Reviews began to cover Intel and their move to the 45nm process. While at dinner on January 11th, 2007 we got word that Intel had booted 45nm processors and was already running Windows XP! A few days later Intel CEO Paul Otellini confirmed our story and said that 45nm processors were now running Windows Vista, Windows XP, Linux and Apple Mac OS-X at the Intel performance labs. Intel was on track to producing the world's first working 45nm processor and all was well. In March Intel briefed the media on how things were coming, in April samples were being benchmarked and then in June a very happy Francois Piednoel showed off what a pair of 45nm quad-core processors could do on on a server motherboard. Intel was on path to releasing the first 45nm processors, but at the same time they were lead-free and Halogen Free. Then on October 28th, 2007 Intel pulled the trigger and released the Intel Core 2 Extreme Processor QX9650. Our review on the QX9650 confirmed that it destroyed AMD's desktop offerings and changed enthusiast computing for the unforseen future. None of this could have been possible though if it wasn't for the world's first 45nm, high-k metal gate lead-free desktop processor. It is for those innovations and year long effort that the Intel 45nm processor family gets the Legit Reviews Innovation Award!
Biggest Disappointment: AMD Phenom Processors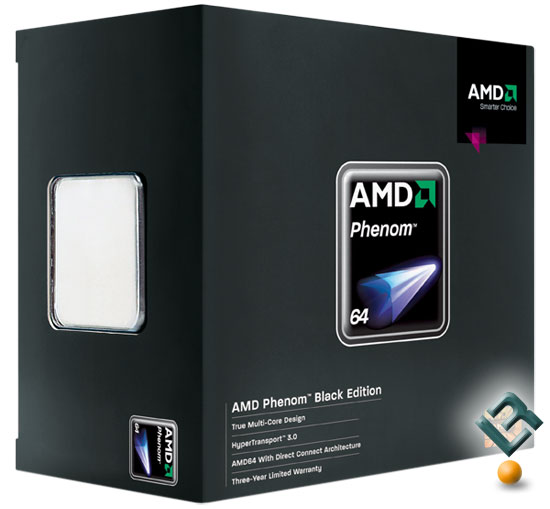 It was all smiles at Intel this year, but the engineers over at AMD were working overtime and not smiling. AMD was trying to get Phenom processors out the door as quickly as possible, but it just couldn't happen soon enough. Legit Reviews first saw Phenom (then called Agena) during the Radeon HD 2xxx 'World Launch Tour' on April 23rd in Tunis, Tunisia. Agena was the desktop version of the 'Barcelona' Opteron quad-core processor and was scheduled to be launched sometime after Barcelona, which was still on track for a mid-2007 introduction. Legit Reviews did a look back at the AMD Athlon processor series in August and was ready for the Phenom processor series to arrive. Then on Novemeber 19th, 2007 AMD released Phenom processors along with their Spider Platform. AMD was originally going to launch three Phenom processors, but just days before the launch they held back two of the processors and released the following statement.
AMD has decided to launch our AMD Phenom 9700 (2.4GHz) quad core product in Q1 2008, along with our AMD Phenom 9900 (2.6 GHz) quad core processor. The launch of these two higher performance processors models will coincide with the introduction of related, significant performance enhancements in the platform; namely CrossFireX and our new enthusiast graphics product. Higher performance AMD Phenom processors will follow the introduction of the AMD Phenom 9700 and 9900 models, with a 3.0 GHz model in Q2 2008. AMD has a great history of delivering faster parts through a products lifecycle, and we are confident that this will remain true.