TCL ELIT400NC Noise Cancelling Bluetooth Headphones Review
By
TCL ELIT400NC Noise Cancelling Bluetooth Headphones Review
TCL is best known for budget friendly televisions and is one of the quickest growing consumer electric companies around. In 2018, TCL sales reached nearly $6 billion USD after selling over 28 million TVs among other things. TCL also happens to be Americas fastest-growing TV brand and the second largest TV manufacturer in the world. They make plenty of other consumer electronics though and today we'll be looking at one of their latest headsets, the TCL ELIT400NC.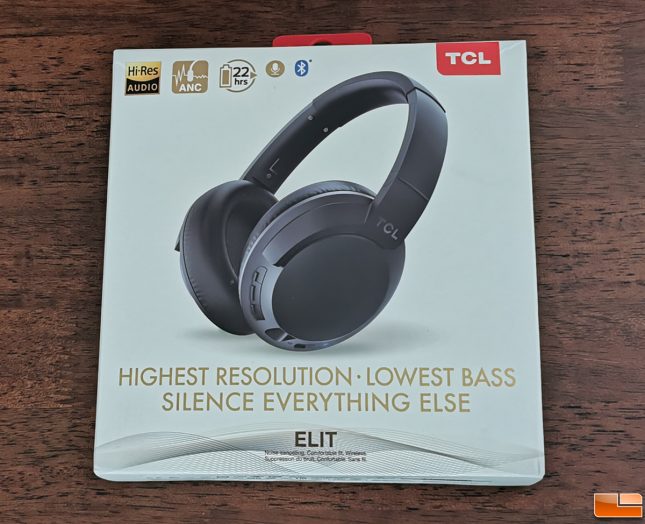 TCL recently got into the headphone market and teamed up with an innovation lab in Belgium called iLab to develop the series. TCL has four new headphone series that consist of both wired and wireless models with being in-ear and on-ear models as well. The four series are SOCL ($9.99-$59.99; aimed at those under 25 years of age), MTRO ($19.99-$49.99; aimed at 18-30 year olds), ACTV ($19.99-$39.99; aimed at active- and fitness-minded consumers of all ages), and ELIT ($24.99 – $99.99; aimed at those looking for premium sound).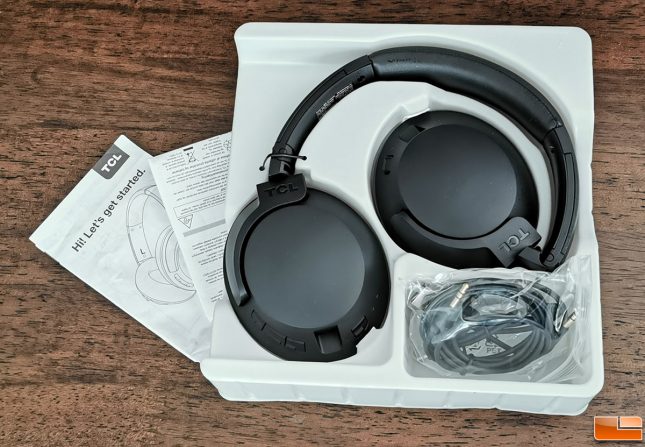 The ELIT400NC headphones are the flagship model from TCL and have a ton of features. For example, you have active noise-cancellation, 22-hour battery life, super fast charging (a quick 15-minute charge powers them for four hours), a built-in microphone, memory foam ear cups, and rotating ear pieces that pack flat. Inside the box you'll find the headphones, a quick start guide, USB Type-A to Micro-B charging cable, and the 3.5mm audio cable.
TCL ELIT400NC Specifications
Bluetooth Version – 4.2 (10m wireless range)
40mm speaker drivers

Range: 9 – 40000Hz
Sensitivity: 94dB
Impedance: 86 Ohm
Maximum Power Input: 50mW

Li-Polymer Battery Life

22 hours long play time (Bluetooth)
16 hours long play time (Bluetooth + ANC)
25 day standby time
15 mins fast charging for 5 hours play time

Active Noise Cancelling (ANC)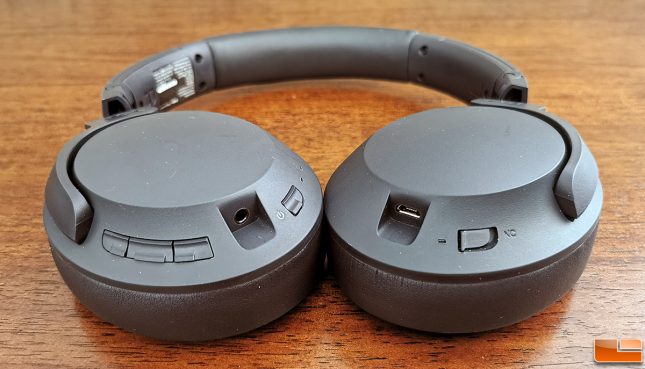 These headphones have a very simplistic look and feel about them. Nothing is over the top and to be fair for $79.99 shipped we didn't expect it to be. On the right ear cup (left side above) you have the 3.5mm jack, power button, and three other buttons. Holding down the power button enables Bluetooth pairing. The outer two buttons on the far left control volume and the middle button has many uses. One push of the middle button will answer or hang up calls, pause or play music, skip to the next song with two pushes, and go back to the previous song with three pushes. On the left ear cup (right side above) you have a slider for Active Noise Cancellation (ANC) and the USB port for charging.
The button shape and feel when using them leaves something to be desired and TCL can easily update that down the road on future designs. They just don't feel premium compared to the Sony WH1000M3's or the Bang & Olufsen Beoplay H9i's that we have used in recent months.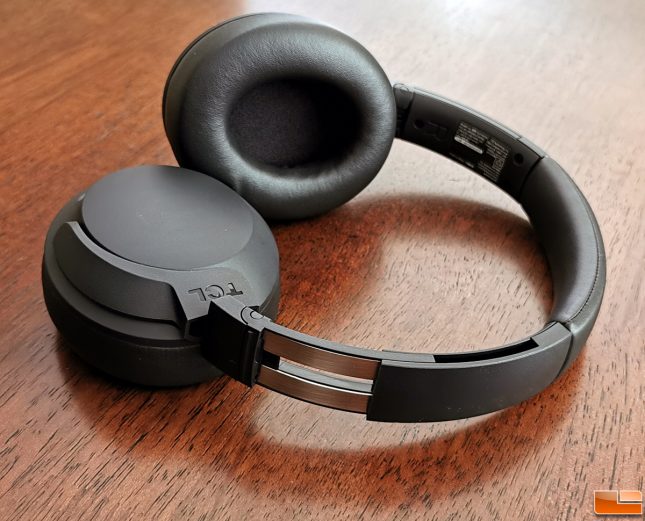 Sound quality from the TCL ELIT400NC was pretty good with good base and passable treble. The noise cancelling feature most certainly works and cancels out much of the background noise that one would expect it to.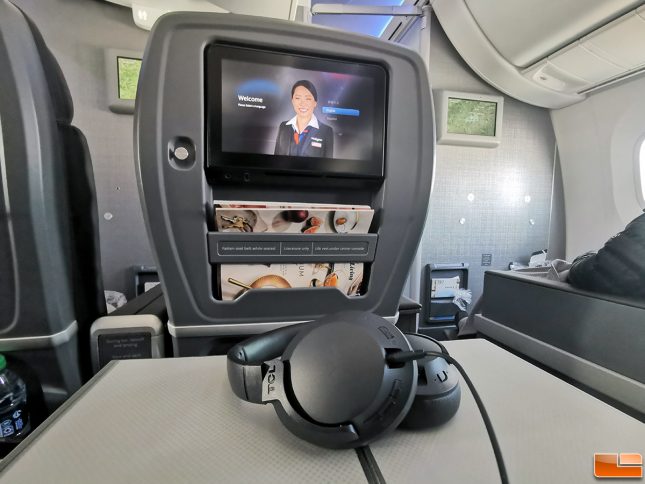 We recently used the TCL ELIT400NC on a 14.5 hour flight from Dallas, Texas to Seoul, South Korea and was left impressed. The active noise canceling did a great job and reducing the turbine noise from the Boeing 787 Dreamliner. They aren't comparable to the wired Bang & Olufsen model that American Airlines hands out for the flight up in business class, but they come close.
After wearing them for over 24 hours we noticed two things with regards to comfort. If TCL could have padded the top band just a little more it would have done wonders. We also question why the 3.5mm jack was placed on the right headset. The headphone jack in the American Airlines seat, the touch screen TV on the flight and on our Dell XPS laptop is all on the left hand side. This means our cable had to be crossed over in front of us and that got a bit annoying after so many hours.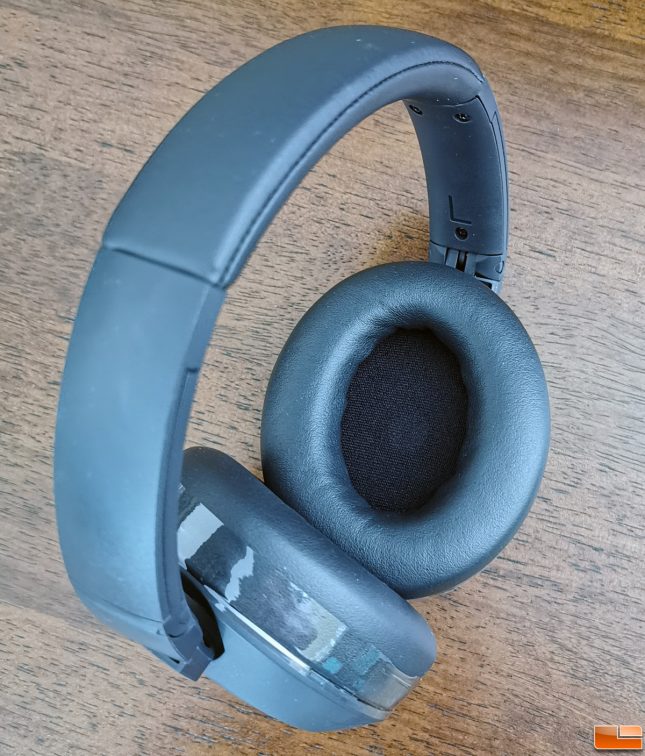 Final Thoughts and Conclusions
At the end of the day the TCL ELIT400NC headphones are unique. Most of the competing over-the-ear active noise cancelling models are in the $250-$350 range. You can pick up a pair of these from TCL for under $80 shipped. For a third of the price of the models you end up with with headphones that are good enough. The sound quality and noise canceling abilities are good enough for the masses (non-audiophiles). The comfort of the memory foam ear cups are good, but the top head band could use some extra foam.
If you are looking at spending under $100 and want a pair of Bluetooth over the ear headphones with active noise canceling we would give the TCL ELIT400NC headphones a closer look. If you travel by train, plane or automobile often getting a pair of active noise cancelling headphones is a must unless you are the one at the controls!
Lastly, the ELIT400NC is covered by a 1-year manufacturers warranty and is available in Midnight Blue or Cement Gray. The model that we reviewed was Midnight Blue that basically looks black from a distance.
For a pair of budget friendly Bluetooth headphones with ANC, the TCL ELIT400NC easily gets our value award.