Storage Visions 2012 – OCZ, Crucial, ioSafe and Intel
By
Intel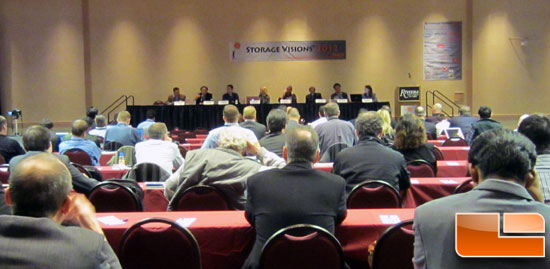 The theme for the 2012 Storage Visions Conference is 'Heavy Storage for Thin Clients'. Cloud storage is all the buzz in both the enterprise and consumer markets, and this year's Storage Visions is focused on bringing future solutions to market. With an expected 800 attendees and 34 booths on the conference floor, the eleventh annual Storage Visions Conference is sure to be a busy one and here are a few of the things LR found.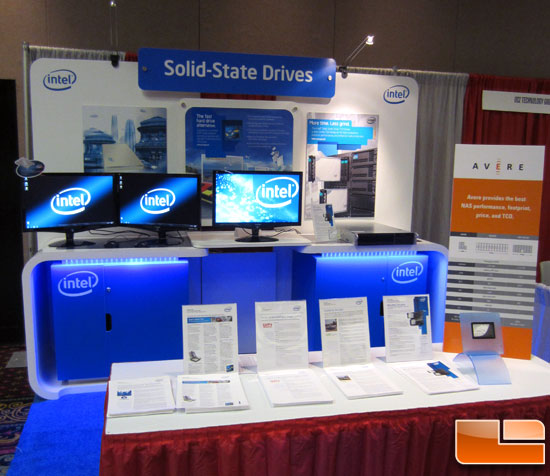 Intel has been rumored to be working on a high-end solid-state drive (SSD) for the client market with a SandForce controller for many months now. This upcoming drive has been kept quiet for the most part, but it appears to have surfaced at Storage Visions in a speed demo at the Intel booth. Intel confirmed that this is an upcoming drive that will be out shortly that uses a third party controller. This confirms rumors that we heard at this show last year and that Intel really is bringing a SandForce Driven processor by LSI into their flagship SSD. This drive will be called the Intel SSD 520 'Cherryville' and will be made available this quarter from what we are hearing. This drive has been delayed a number of times, but believe that the delay has to do with Intel working through some bugs or coding in SandForce's firmware that they didn't feel comfortable with. Intel can take all the time they want if they are making it better! It looks like the Intel SSD 520 with the SandForce controller will replace the Intel SSD 510 series with the Marvell controller. Rumored capacities at available at launch will be 60 GB, 120 GB, 180 GB, 240 GB, and 480 GB. Intel wouldn't disclose any performance numbers for us here at the show, but online rumors suggest that it will have 550 MB/s reads, 520 MB/s writes, 70,000 IOPS 4K random write throughput, and overprovisioned capacities consistent with most SandForce-driven SATA 6 Gb/s SSDs in the market.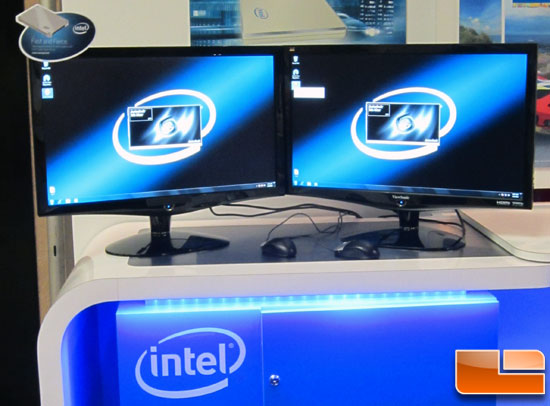 Intel went on to say that it took a rather long period of time to bring the Intel SSD 520 to market as they had to validate it and make sure it was perfected. The drive will have an Intel written firmware that blends together reliability, functionality and performance. This means you get the longer than the industry average 5-year warranty, access to Intel Toolbox utility and other utilities to make life with an SSD easy.
Intel had a side-by-side demo of their next generation SSD up against a 10,000 RPM hard drive. The demo was a CAD rendering using Autodesk 3ds Max. By starting the demos at the same time, Intel simply wanted to remind us again of how far SSDs have come and why you should get one if you are still running your system with a HDD.