SoundRacer V10 Engine Sound Effects Review
By
The SoundRacer V10: Need I say More?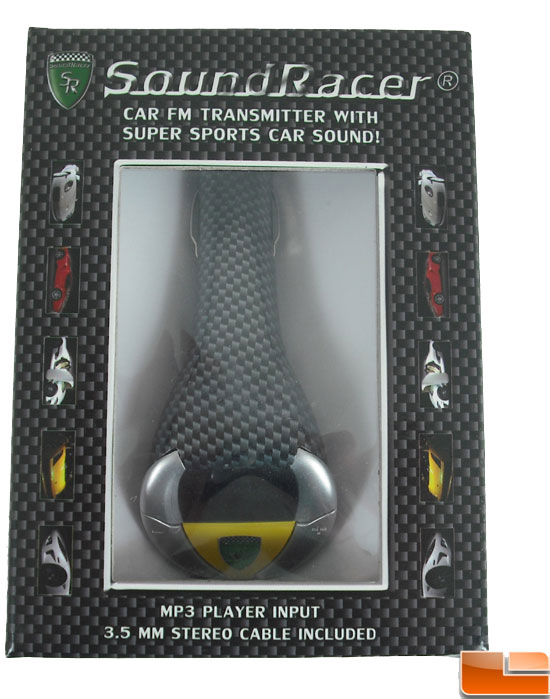 Have you ever said to yourself, "Hey, I wish my quiet family car sounded like a formula one race car"? I know I haven't. Well, if you are one of the people that answered yes to that question boy do you need to keep reading this article because the SoundRacer V10 is just what you have been looking for. Not only does the V10 make your car sound like a super sports car, it also doubles as an audio device connection in your car just in case it didn't come with one and you want to listen to some music from your IPod or Zune or whatever it is you use.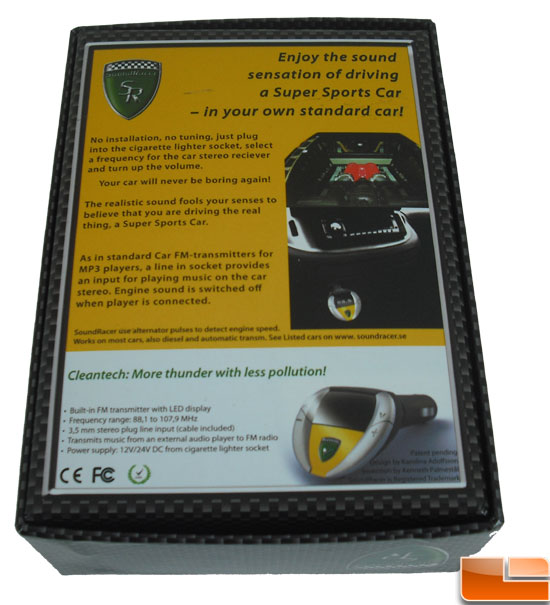 I am up to doing a review on just about anything; I have done mice with ducks in them. I have done helmets that are also a headset. But the product this article is about has to be the strangest. Ladies and gentlemen, I give you the SoundRacer V10. I know, I said the same thing the what, what, what? I think a short video is the best way to describe exactly what the SoundRacer V10 is… enjoy.
SoundRacer also makes another version of its product called the V8 (no, it's not a health drink). It's a… I don't exactly know what these are called. While it is fun for a bit, its novelty wears off quite quickly. The SoundRacer V10 sells for $42.99 plus shipping and the SoundRacer V8 sells for $42.24 plus shipping. And with a price tag of almost $43 you had better make sure you really, really want this. Once you do buy it all you have to do is take the SoundRacer unit and plug it in to your car's cigarette lighter, tune the Sound Racer to a radio frequency, tune your radio to the same frequency and make sure there is no radio station on it. Follow the instructions for setting the idle speed in the user manual and you are ready to hit the highway. If you don't want to hear your car purr like a kitten anymore you can use the included 3.5mm cable to hook up your favorite portable media player and jam out to some killer tunes.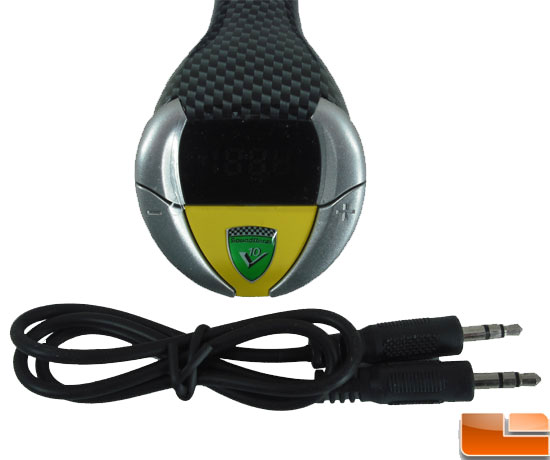 It is super easy to install and get going — the only drag for me was that it never really quite got going. I tried it in both a Dodge Caliber, Mazada Speed3, Chevrolet Cavalier and a Honda Civic (which it states it is compatible with) but I got mixed results from all of the cars. While it did work fairly well with the Civic, it almost never worked in the Caliber. I have looked and cannot find any warranty information listed on the product website.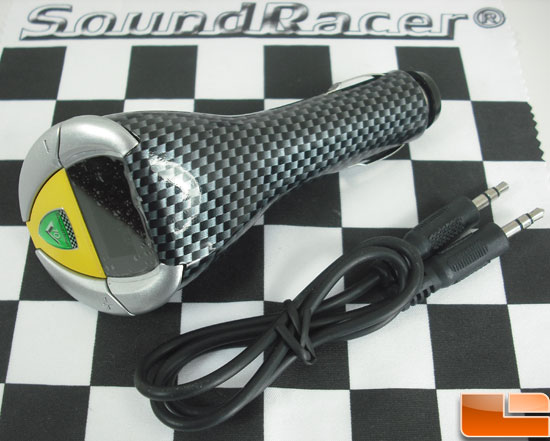 The Legit Bottom Line: Great for a gag gift. Looks like others have had success using this, I wasn't so lucky. But with a price like $42.99 you better really like whoever you give it to.