Sony VAIO Y Series 11.6-inch Notebook Review – AMD E-350 APU
By
The Sony VAIO Y Series Laptop
We've been hearing about the AMD Fusion APU for years now, so when we got the opportunity to do a review on a Sony VAIO laptop with the dual-core E-350 APU we jumped at the chance to see what it can do. The notebook we received for testing was the Sony VAIO Y series notebook, which is a very small 11.6″ ultra portable notebook.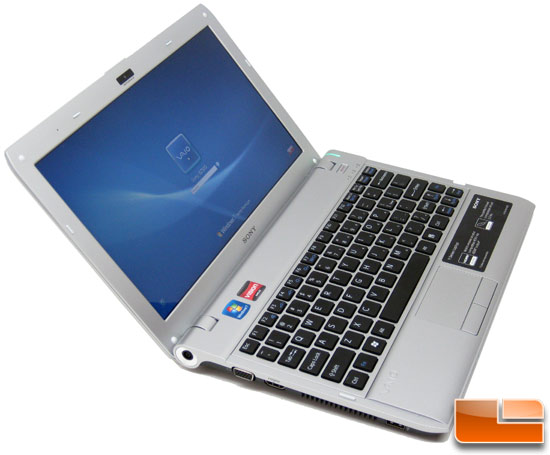 The Sony VAIO Y series laptop measures in at 11.42″ (W) x 0.99″-1.25″ (H) x 7.99″ (D) with a weight of just 3.23 lbs. This type of a notebook is a travelers dream as it is compact and light. Sony offers the VAIO Y series in two colors; pink and silver. As you can see from the images on this page we were sent the silver model and that is fine by us!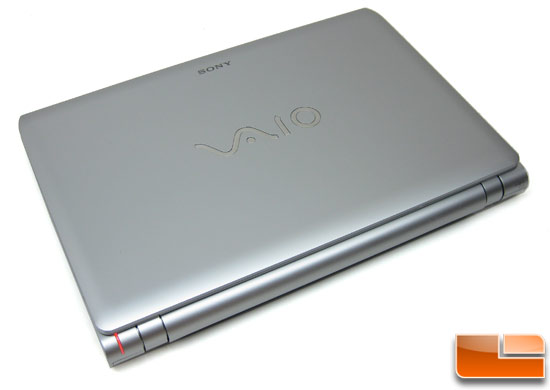 The Sony VAIO Y Series notebook has a very clean finish to it. On the outside the notebook has a smooth plastic surface with a the traditional VAIO logo in the middle with with a tasteful Sony brand logo along the top edge. This finish didn't show finger prints thanks to the matte silver finish.
Sony VAIO Y Series Product Specs:
Processor Series: Dual-Core Processor E-350
Processor Brand: AMD
Installed Memory: 3 GB
Hard Drive Size: 320 GB
Operating System: Windows 7 Home Premium 64-Bit
Installed Memory DIMMs: 2GB + 1GB
Graphics Type: Integrated
Audio: Intel High Definition Audio
Dimensions: 11.42″ (L) x 7.99″ (W) x 0.99-1.25″ (H)
Wireless Compatibility: Atheros 802.11b/g/n Wireless Network Connection (802.11b/g/n)
Graphics Memory: Internal
Processor Speed (GHz): 1.60 GHz
Weight: 3.23 lbs.
Webcam: Built-in MOTION EYE camera and microphone
Estimated Battery Life: Up to 6 hours standard settings
Processor Cache Size: 1MB Cache
Battery: Standard Capacity Lithium Ion Battery
Processor Model: AMD Dual-Core Processor E-350
Hard Drive Detail: 320GB 5400rpm SATA Hard Drive
Memory Type: DDR3 1066MHz
Screen Type and Resolution: 11.6″ LED Backlit Display
Networking Detail: 10Base-T/100Base-TX/1000Base-T
Graphics Brand/ Model: AMD Mobility Radeon HD 6310 Graphics
The exact model that we are testing today is the Sony VAIO Y Series VPCYB14KX. We have discovered that this model is being phased over to the Sony VAIO Y Series VPCYB15KX. The difference between the models are the memory and hard drive. The newer VPCYB15KX model has 4GB of memory and a 500GB 5400-RPM hard drive compared to the 3GB of memory and 320GB 5400-RPM hard drive on this review unit. Since the DDR3 memory speed remains 1066MHz and the hard drive is still 5400-RPM we don't expect significant performance differences. Let's take a look at the layout of this notebook and then get to the performance benchmarks!