Smooth Creations LANShark Gaming System Review
By
The Smooth Creations LanShark

For the better part of a decade, Legit Reviews has covered, helped, and editorialized about the DIY PC market. Those of us in this segment like to think we are the biggest part of the market and are a driving force. However, we are not even close. System builders like HP, Dell, and Gateway have been churning out millions of PCs per year and represent the largest sellers of computer goods. Over the last several years there has been a growing trend to capture part of the DIY market and to cater to the well heeled PC enthusiast who may not know a Solid State Drive from a CPU. Today we have a pre-built PC from the gang over at Smooth Creations that would make almost anyone drool. Its very likely youve seen their work in news forums or in most any magazine, including Maximum PC. Their systems have graced the cover of Max PC several times, with their stunning artwork being chosen for the prestigious Dream PC.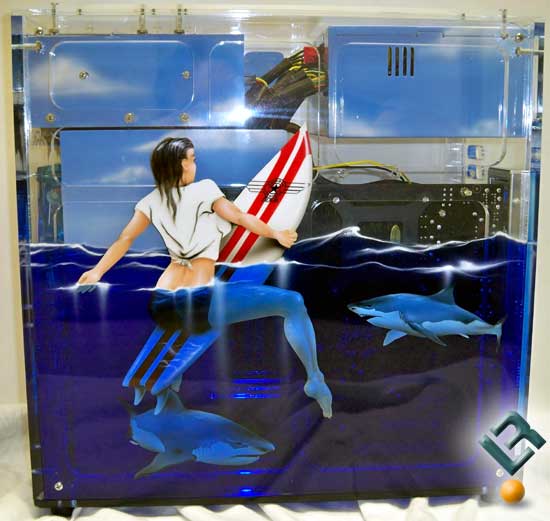 Whoa! Its ok, you can stare. Its nearly impossible not to! This not so subtle creation has an incredible quality paint job. While some of you may be put off by how over the top it is for a computer, its a guarantee that no one else will have a case like yours at the next LAN. Its exactly these types of individuals that Smooth Creations is focusing on.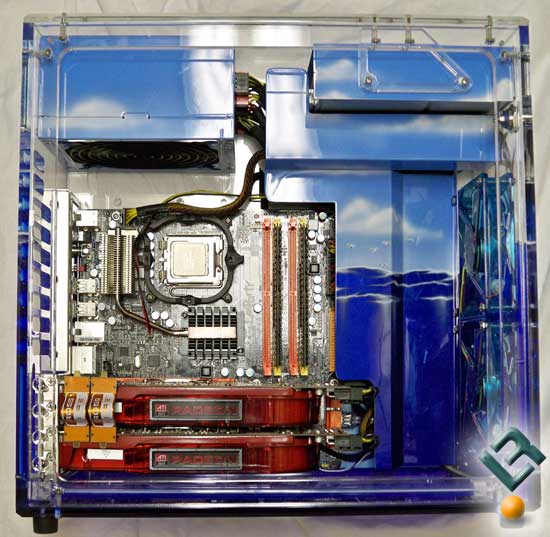 Once you get over the awe of the custom air-brushed finish, youll see that the hardware inside is no slouch. Powered by an overclocked Q9550 and a pair of HD 4870 1GB video cards in CrossFire, this system is sure to deliver butter smooth performance and as much eye candy on the screen as off.