Skooba Checkthrough Rolling Laptop Case
By
Introducing the Skooba Checkthrough Rolling Laptop Case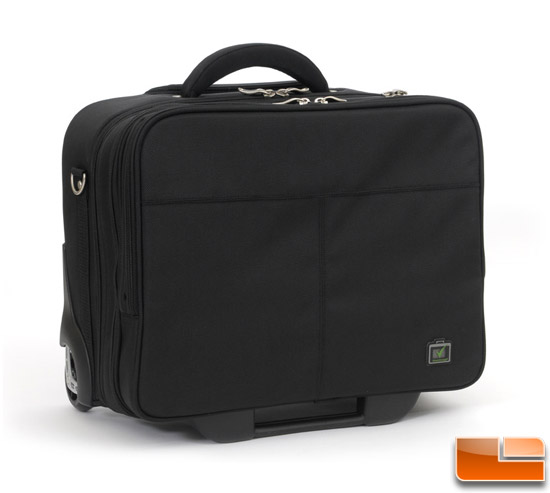 Well, its back-to-school time where both students and professionals will be hitting the road. Even with the economy being the way it is, there are still quite a few people traveling by airplane and one of the ways of keeping cost down is to try pack as much as you can into your carry-on baggage. Today, we not only look a great looking traveling laptop bag, we also get our first peak at what should be the norm of secure travel for years to come
Skooba Design, who has for over 15 years designed and produced protective computer cases and bags, has introduced the Checkthrough checkpoint-friendly laptop bag collection. Checkthrough bags are designed to pass through airport security x-ray screenings without having to remove the computer. This seems like a great idea since how many times have you heard of people (maybe you) leaving their computer sitting at the security checkpoint since you had to remove it and all your bottles of lotion. These line of bags were developed in coordination with the Transportation Security Administration (TSA) and the Skooba we look at today is the Checkthrough Roller.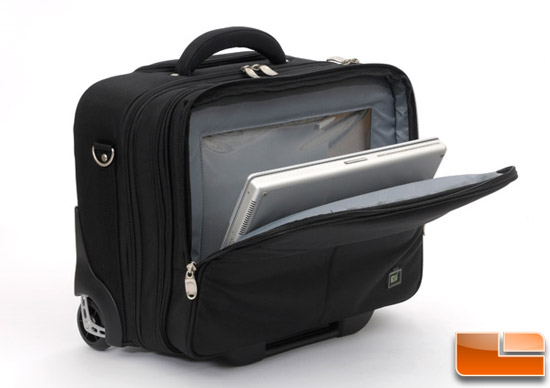 The Skooba Checkthrough Roller features a hinged lapatop compartment and window so that when you approach the airport security line, all you need to do is open the bag and place it on the x-ray table. No need to take anything out of your bag running the risk of loss and saving a bit of time. The Skooba Roller has urethane wheels mounted to a aluminum wheel brackets which means the design of the bag is solid but light. Even with its heavy-duty retractable handle, Skooba says the 8 pound Roller is one of the lightest in its class.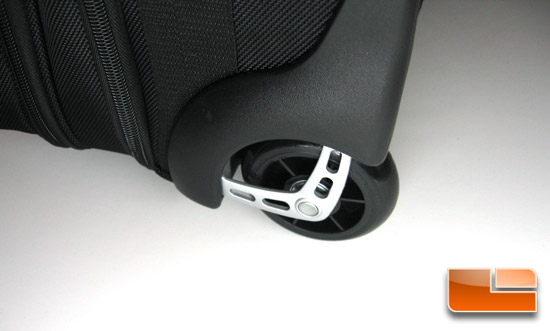 The Skooba Roller can hold pretty much any laptop up to 17 and is priced at $189.95. It features 18 pockets and compartments that have organizers in each – including an easy-access Doc-Pocket for boarding pass and passport. It also has mesh pockets for computer cords and adapters, and a rear magazine pocket.
Featured Specifications:
1680 Denier Ballistic exterior, smooth nylon interior. All materials water-repellant.
Brushed nickel-finished metal hardware throughout, self-repairing zippers
Includes removable, padded and contoured shoulder strap
Overall size: 17 x 14.5 x 9
Weight: 8 lbs.