Sharkoon X-Tactic 5.1 Dolby Digital Headset Review
By
Sharkoon X-Tactic 5.1 Digital Headset : Say Hello
More and more as time goes on gamers are turning to headphones instead of speakers when they go online to play their favorite games. Headphones give
you that closed sound stage that is far more intimate than speakers and they allow you to hear everything around you in the game, where speakers let you
hear everything around you alright… literally. You can hear the game, and your brother or sister yelling in the other room, as well as the TV or the
radio. We as gamers don't need these distractions. We need accurate 5.1 positional and environmental awareness at all times, because one missed footstep
or one misheard gunshot can leave you lying on the screen in a virtual pool of blood instead of owning the masses of n00b's that populate the gaming
servers all over the world and we all know what happens when we don't pwn nub's, that's right we rage quit and move to another server. OK, not really,
but we do get irritated.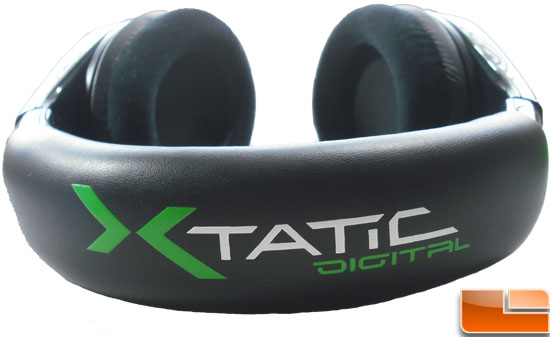 Nothing helps us wipe out newb's than a good gaming headset. In the past a good gaming headset was hard to find, but these days it is getting a lot
easier as it seems every company and their brother's are manufacturing a "High End" gaming headset. Some of these are good and others are just plain
terrible. So today we are going to discuss the Sharkoon X-Tactic 5.1 Digital Headset. As we progress though the article you will see that there is good
and bad with this headset. Sharkoon is a company based in Germany and is known for making all kinds of PC and gaming related products ranging from case
fans to keyboards, and everything in between.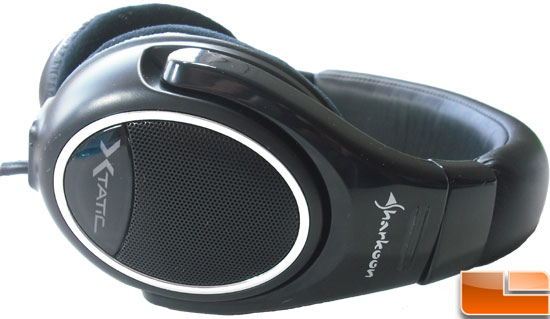 The Sharkoon X-Tactic 5.1 Digital Headset is aimed squarely at gamers and appears to be built from the ground up with pro level gaming in mind. Over
the past year we here at Legit Reviews have taken a look at quite a few gaming headset's and for the most part have really liked what we heard. Of
course these various headsets range in price from $100 all the up to $300. The Sharkoon X-Tactic 5.1 digital Headset falls right in the middle of the
pack coming in at around $139.99 as well as boasting a 2 year warranty. One of the first things that stood out to me about this headset is it's versatility. Most headsets can be used with a PC or with a gaming console. This headset can be used with both gaming consoles such as the XBOX 360 and the Playstation 3 as well as your PC. To be honest I haven't come across very many headsets that can brag about this kind of versatility. It will be really nice to not have to buy separate headsets. I can just remove this headset from my console and get straight to fragging on my PC in a matter of minutes.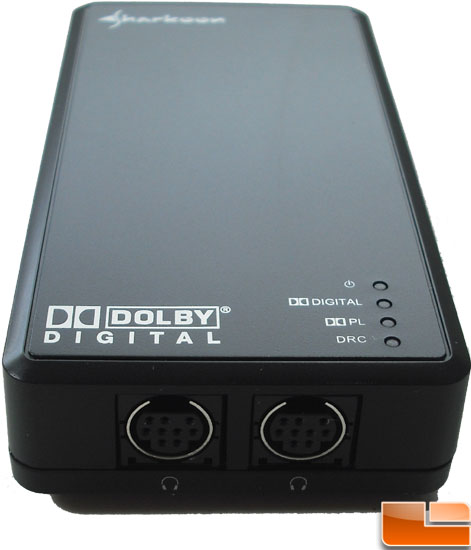 But hey enough of me rambling on wasting space on this first page with my mindless droning. Lets take a quick look at the features and specs that make up this headset. Then I can drone on for another few pages.
Features

5.1 channel headset
8 speakers (4 in each earpiece)
Digital, in-line volume control
High end amplifier
Independent, illuminated volume adjustment for each channel and master volume
Detachable microphone with QuickOn connection
Supports Dolby Digital 2.0, Dolby Digital 5.1 and Dolby Pro Logic
Supports the chat function of PS3, Xbox and Xbox 360
Dynamic Range Control
Specifications

Center speaker: 2 x 27 mm
Front speaker: 2 x 30 mm
Rear speaker: 2 x 30 mm
Subwoofer: 2 x 40 mm
Impedance: 32 Ohm
Microphone: 6 x 5 mm (L x W) / unidirectional
Cable Length: 360 cm
Connection: 1 x 9-pin analogue plug
Digital optical input (S/PDIF)
2 analogue audio outputs for the X-Tatic headset
3 analogue 3.5 mm audio outputs (front, rear, center / subwoofer)
1 microphone connector for PS3 (USB A -> USB B)
1 power connector
Dimensions: 15 x 122 x 56 mm (H x L x W)
Weight: 110 g
Compatibility

PC / MAC / other sources: analogue input (via cable adapter)
Xbox / Xbox 360: optical input
PS2 / PS3: optical input / USB microphone connection
PC / MAC: optical input / analogue or USB microphone input
DVD / other sources: optical input