Seagate Momentus 7200.2 200GB Notebook Hard Drive
By
Seagate Momentus 7200.2 Hard Drives
The Seagate Momentus 7200.2 laptop hard drive series has been on the market for a long time now and as a result it is no longer the latest and greatest laptop hard drive, but these drives make up for that with their low price point. The Momentus 7200.2 hard drives are ideal for mainstream and performance-class laptops, small form factor PCs and many other small or mobile environments where performance and size are critical. Since many older laptops featured drives under 60GB many users are finding themselves running out of space. The good news is that you don't have to spend a ton of money to get more storage space as a Seagate Momentus 7200.2 200GB notebook hard drive can be purchased online for just $54.99 plus shipping.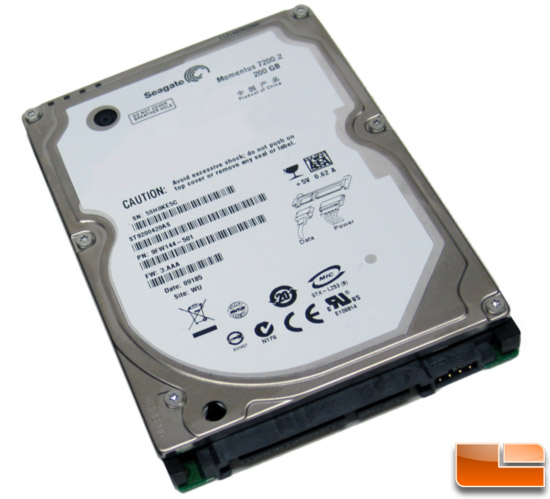 The Seagate Momentus 7200.2 laptop hard drive is a 2.5-inch drive that uses a SATA NCQ interface. The drive operates at 7200 RPM and features 16MB of cache, which make it ideal for those looking for more performance out a laptop.
Hard Drive Features:
Form Factor: 2.5″ x 1/8H
Capacity: 200 GB
Interface Type: Serial ATA-300
Buffer Size: 16 MB
Features: Native Command Queuing (NCQ), Perpendicular Recording
Drive Transfer Rate: 300 MBps (external) / 59 MBps (internal)
Seek Time: 11 ms (average)
Average Latency: 4.17 ms
Spindle Speed: 7200 RPM
Shock Tolerance: 300 g @ 2ms (operating) / 900 g @ 1ms (non-operating)
Manufacturer Warranty: 3 year limited warranty
The back of this 2.5″ notebook hard drive gives a better look at the SATA power connector and the SATA NCQ interface. There is a jumper just to the left of the SATA data connection that enables the drives 3Gb/s speeds. With the jumper in place the speed it limited at 1.5Gb/s, and with it removed the full potential of the drive is unlocked.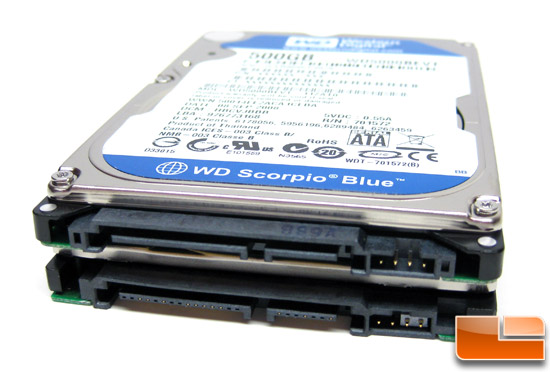 Since there is no labeling about this jumper on the drive and since
it ships with the jumper installed all the testing that we did was at
the 1.5Gb/s setting. I'm not sure why Seagate ships the drive with the
jumper installed at the slower speed, but they do. Other hard drive companies like Western Digital have these jumper pins on their hard drives, but a jumper is not installed on them. The picture above shows a Western Digital Scorpio Blue 500GB hard drive (
$96.75 shipped
) with no jumper sitting on top of the Seagate Momentus 7200.2 200GB hard drive with the factory installed jumper.
Now that we know the basics on the Seagate Momentus 7200.2 200GB hard drive let's move on to the benchmarks!