Samsung 983 ZET Ultra-Low Latency Z-NAND Powered Drives Arrive
By
Samsung recently unveiled four new high performance datacenter SSDs, the Samsung 860 DCT, Samsung 883 DCT, Samsung 983 DCT, and Samsung 983 ZET. The flagship model called the 983 ZET is a very interesting drive as it is . The Samsung 983 ZET might look like any other PCIe NVMe drive for the data center, but is uses ultra-low latency Samsung "Z-NAND". Samsung has developed this new tier of NAND technology to take on Intel's high-end Optane SSDs that use 3D Xpoint memory.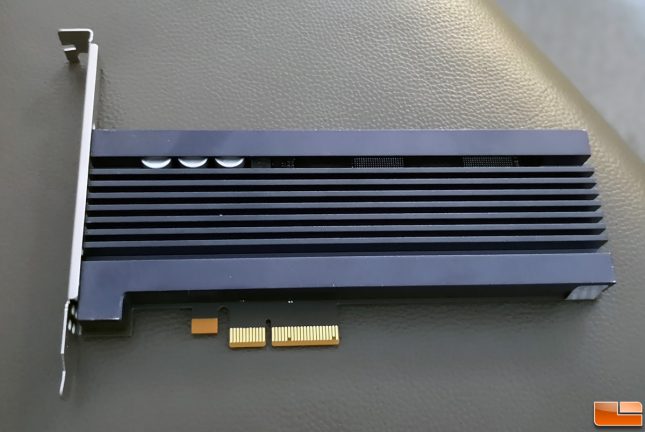 The first storage device to use Samsung Z-NAND technology was the SZ985 SSD for the OEM market. We've seen QuantaGrid servers from QCT (Quanta Cloud Technology) using SZ985 Z_NAND arrays, but we've never seen a drive by itself on the street that is available to purchase. The Samsung 983 ZET Z-NAND drive should be available to purchase on the client side for use in datacenters or any other application you'd like to use it in. Samsung sees this drive being used for applications like NoSQL databases that need plenty of storage for large data sets and as much performance as one can get. It would also do well for pretty much any database, caching or machine application that demands the lowest latency and highest performing drives possible.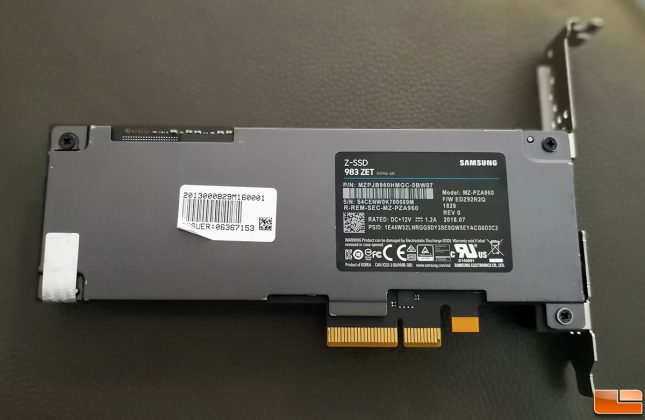 The 983 ZET will be available in 480GB and 960GB capacities and are built on HHHL (Half Height, Half Length) PCIe card form factors with a standard PCIe Gen 3 x4 card edge connection. The Samsung 983 ZET series is backed by a 5-year warranty and features up to 10 DWPD for the 960GB capacity drive and 8.5 DWPD for the 480GB drive. The Samsung 983 ZET features performance up to 3,400/3,000 MB/s sequential reads/writes and 750K/75K IOPS with regards to 4K random reads/writes. The sequential latency read and write performance is rated at just 15 and the QoS R/W rating is 30. The Samsung Z-NAND SSD features Samsung 3D V-NAND with a "unique circuit design" that is run in an SLC configuration. This is what gives the 983 ZET its impressive performance and endurance ratings.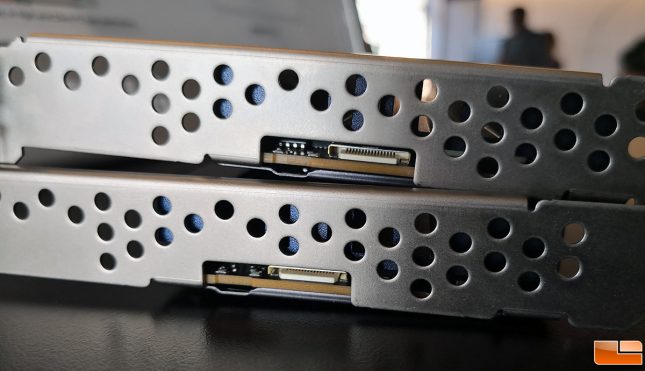 It will be interesting to see how this product competes versus Intel Optane drives in the HPC (High Performance Computing) and enterprise server markets. The Samsung 860 DCT, 883 DCT and 983 DCT are available now and the 983 ZET will be available September 24th, 2018. Pricing has not been disclosed on the 983 ZET drive, but we expect it to be higher than the $0.34 per GB seen on the 983 DCT drives.