Rosewill RNA-7700 Silent 220mm Notebook Cooling Stand
By
The Rosewill RNA-7700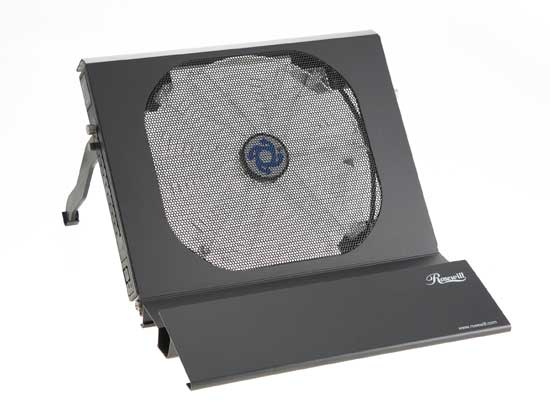 With more and more people turning to laptops and notebooks to replace their desktop systems, there is a need to create workable space on desk tops to be able to handle the space a notebook takes up. From docks to multi-level desks, there are a number of ways to handle some of this. Of course, one thing remains constant… heat! Rosewill has designed a notebook cooling stand that is not only simple in design, but is very efficient at dissipating heat. How efficient? What is what we want to show you today!
The Rosewill RNA-7700 Notebook Cooler is the newest in the line of coolers from Rosewill. Here are the specs directly from their website:
| | |
| --- | --- |
| Model No. | RNA-7700 |
| Accessory Type | Cooler |
| Application | 12″ – 15.4" Notebook |
| Bearing Type | Sleeve Bearing |
| Speed Range | 350~550 RPM |
| Rated Voltage | 5V |
| Air Flow | 100 CFM |
| Noise Level | 16 dBA |
| Power | by USB |
| Weight | 4.4 lbs. (2Kg) |
| Cooling Pad Material | Aluminum 6063 & Engineering plastic |
| Outline Dimensions | 320 x 395 x 58~260mm |
| Fan Dimensions | |
| Fan Life Expectance | 30,000 hours |
| Resting Area | 320 x 350mm |
| Warranty | 1Year |
As you can see, the fan is not very loud at all, which will make for a comfortable working environment. Also, the Rosewill RNA-7700 comes with a one year product warranty. Lets take a look at it up close!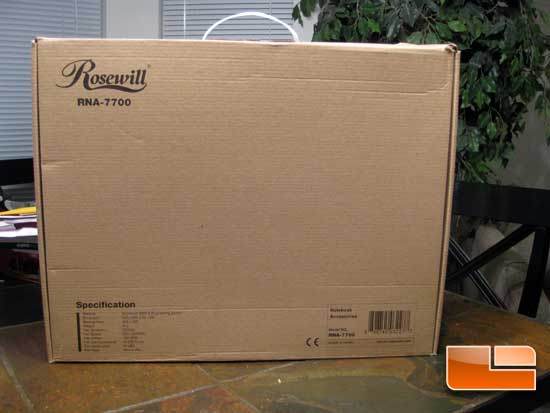 The box was plain and simple. No flash here!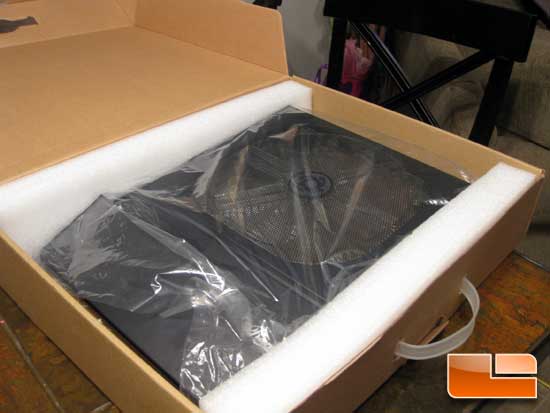 The cooler comes packed very well.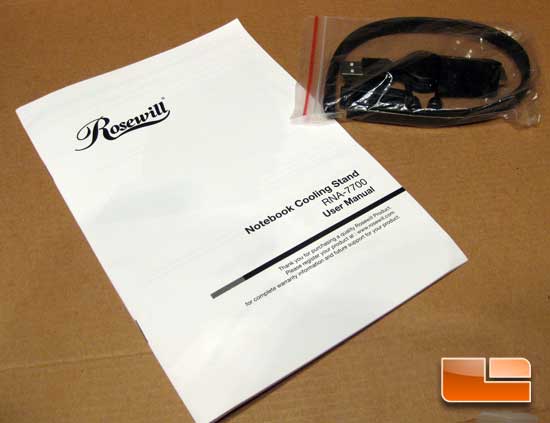 There was very little setup. A rubber strip comes with the package to put on the wrist wrest where the notebook sits against it to protect it. You also get a user manual, a USB connector to power the fan on the cooler. 2 pins to keep the legs of the stand in place and two corner pieces to give more support to wider notebooks. That is all that comes with it. There is really nothing to do to set the cooler up other than plug in the USB cable to the cooler and to your notebook for power.