ROCCAT Soura FX RGB Mechanical Keyboard to be Released on December 6th
By
ROCCAT, a gaming peripherals manufacturer from Hamburg, Germany, will release their second addition of the Suora series (the ROCCAT Suora FX) on December 6. The Suora FX keyboard will feature the same frameless design as the original Suora keyboard. The performance that many gamers look for in a mechanical keyboard along with its tactile feel and the compact and simple structure will now be delivered straight to our fingertips.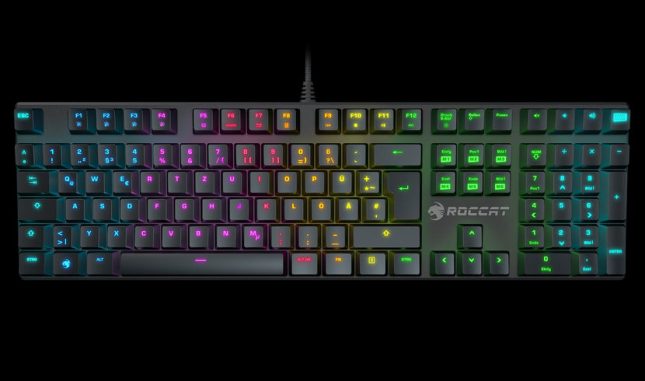 The ROCCAT Suora FX provides users the same solid and durable design that features an aluminum housing that will give the keyboard its tough and durable feel. In addition to the metal housing, the ROCCAT Suora FX will be using mechanical keys with a lifespan of 50 million key strokes. This new keyboard added to the Suora family will give users the RGB lighting so many are after. The lighting can be switched through shortcuts (using the F1-F4 keys) that will allow users to choose between preset effects such as wave, breathing, ripple, and fully lit. For further customization, users will be able to download the ROCCAT Swarm software to change the lighting to a theme they may find suitable for their tastes.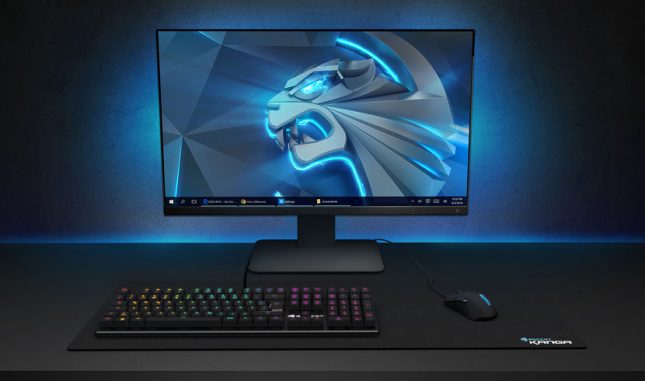 Overview:
Advanced Anti-ghosting will give players in the heat of battle the assurance that no keystroke will be lost.
The frameless build delivers a simplistic finish that focuses on providing a compact keyboard with the gaming abilities we expect.
RGB backlighting that give users the control over lighting and effects.
Six macro keys (above the arrow keys) that can be activated by pressing the game mode button at the top-right of the keyboard.
Keys with a rapid-response due to 1000Hz polling rate.
Game mode button that launches custom gaming profiles.
The ROCCAT Suora FX will be available in stores on December 6th for $139.99 USD with the original ROCCAT Suora retailing for around $99.99 USD.