Rivet Networks Killer Wireless-AC 1535 MU-MIMO Card Review
By
Introducing Rivet Networks Killer Wireless-AC 1535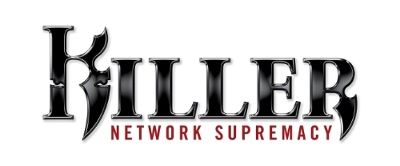 Rivet Networks introduced the Killer Wireless-AC 1535 network adapter this past summer and has been the centerpiece for the companys larger plan to enhance the experience of those relying on wireless devices for their primary means of connectivity. The Killer Wireless-AC was designed to be an adapter that could offer up to 150Mbps more data throughput than competing products at distances of 25m or more. This will allow gamers and enthusiasts to enjoy their online experience from a far greater distance from the router or access point than before.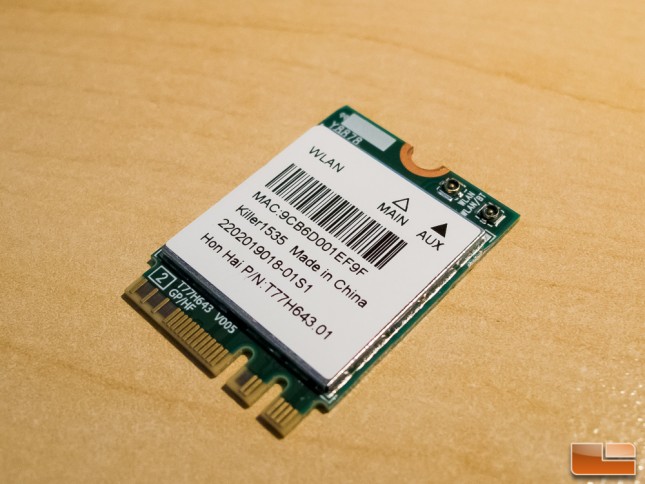 The Killer Wireless-AC 1535 features two external amplifiers with full-MU-MIMO and Transmit Beamforming support to give users maximum throughput by better directing Wi-Fi signals to the Killer 1535. The external amps give the Killer 1535 better Wi-Fi signal at longer ranges. MU-MIMO is designed to dramatically increase network efficiency and throughput by allowing enabled routers to serve wireless clients simultaneously. Lastly, the Killer 1535 utilizes Lag and Latency Reduction Technology to make sure high-priority gaming and video packets to application travel up to twice as fast as competitors products during single application operation and up to ten times as fast when multitasking. In theory, youll have enough bandwidth to play your favorite game while streaming that latest movie from Netflix!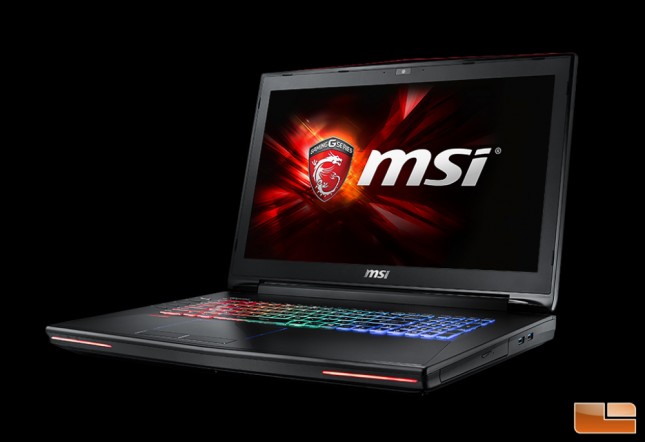 The Killer Wireless-AC 1535 is now available in select products like the MSI GT72 and GT80 Gaming Notebooks as well as the Dell Alienware 13/15/17, Gigabyte G1 Gaming motherboard, to name just a few systems to feature this new wireless technology.
Killer Wireless-AC 1535 Featured Specifications:
Support for 802.11a/b/g/n/ac with two spatial streams
Max wireless throughput of 867 Mbps
Supports 20/40 MHz channel bandwidth at 2.4 GHz + 20/40/80 MHz at 5 GHz
Integrated Bluetooth 4.1
Killer ExtremeRange Technology (Tx BF, MU-MIMO, external amplifiers)
Lag and Latency Reduction Technology for low-latency gaming/VoIP
Advanced Stream Detect application detection
Automatic app prioritization (default highest priority to games/video/voice)
4 customizable network priority levels
Bandwidth monitor and user-defined bandwidth limits (by application)
Real-time and historical performance monitoring
Wi-Fi analyzer (dynamically measures AP signal strength, channel usage)
Supports DoubleShot Pro Technology: Use Killer Ethernet and Killer Wi-Fi together for throughup up to 1.867 Mbps; prioritize traffic between Killer Ethernet/Wi-Fi; use multiple broadband connections simultaniously
The Killer Wireless-AC 1535 from Rivet Networks also supports Killer's DoubleShot Pro, which is a way for your Killer-equipped machine to take advantage of system resources and connect to your network by wireless and Ethernet simultaneously. The Killer DoubleShot Proz automatically routes high priority traffic to the fastest Killer interface.
The Killer Wireless-AC 1535 looks to be a huge step forward in networking and we wanted to spend some quality time and investigate if these huge steps are reflective in every-day computer use or just in gaming. On the next few pages you will see how we put the 1535 through a series of functional tests to determine overall performance.
For this review we are going to use MSIs recently released GT72 6QD Dominator G Tobii laptop that features a 6th generation Intel Core i7 processor as well as a NVIDIA GeForce GTX880M (Dominator) graphics. MSI outfits this powerful machine with a 17.3 G-SYNC ready screen and an upgraded Killer Gigabit LAN Controller with Killers 1535 802.11ac wireless network card.
There are plenty of other cool features and specs on the GT72, but the main reason we are highlighting this laptop is because of its ability to connect with MU-MIMO with the Killer 1535 network card.
The Killer Wireless-AC 1535 is designed to be a high-performance networking card that provides speed and extremely low latency (or lag) with its use of MU-MIMO (Multi-User-Multiple-Input and Multiple-Output) and Transmit Beamforming. The Killer 1535 adapter supports dual bands (2.4GHz and 5GHz) 802.11 a/b/g/n/ac, and Bluetooth connectivity. The card will supply a connection speed of up to 867 Mbps.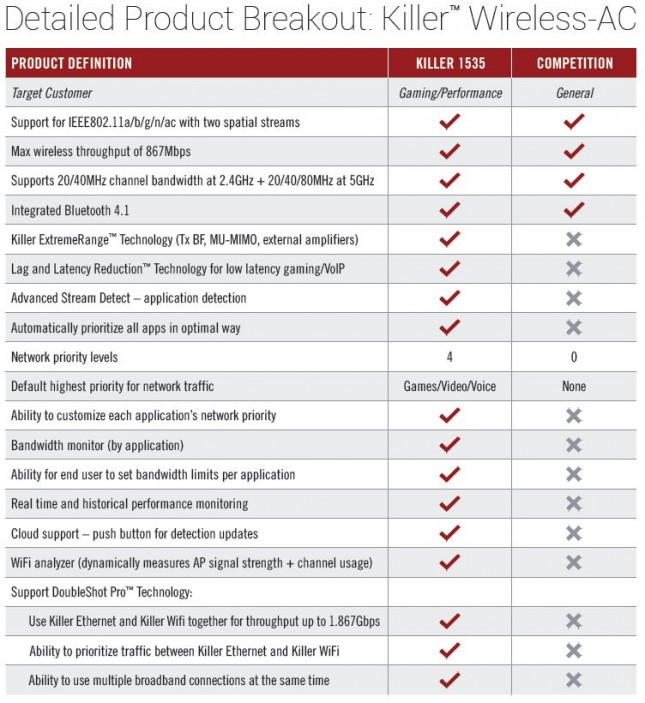 The Killer Networks ExtremeRange Technology that is contained on the Killer 1535 should dramatically increase network efficiency by working with a MU-MIMO enabled router or access point. MU-MIMO allows wireless network devices to support multiple transmissions at the same time unlike non-MU-MIMO infrastructure. All of this leads to faster download speed and better gaming and interaction.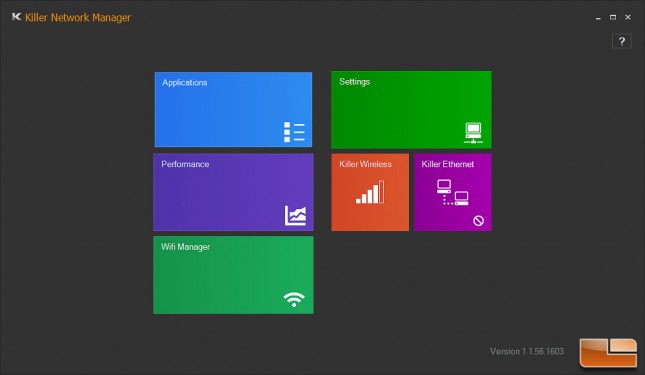 The Killer Wireless-AC 1535 card can be paired with the Killer Network Manager application to give you complete control over your network traffic on the device that is using the card. You can optimize if you want low latency (Game Mode) or maximum throughput (Max Throughput Mode) in the 'Killer Wireless' menu and then you can head on over to the 'Applications' menu to fine tune each host process if you like.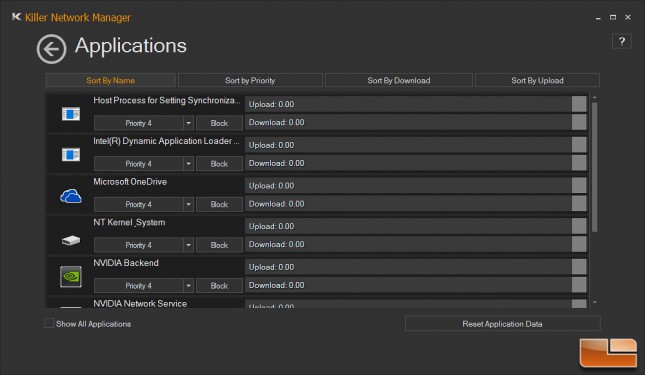 The applications menu allows you to adjust the priority settings for each of applications, thus giving you manual control over how your bandwidth it used. A simple drop down menu allows you to chance the priority with Priority 1 being the most important.
Let's run some benchmark on the Killer Wireless-AC 1535!