Radeon R9 390X Taken Apart to Reveal Radeon R9 290X
By
With the folks over at Best Buy selling AMD Radeon R9 390X video cards we knew it would take long for someone to go out and buy one to take apart. One of the first people to do just that over the weekend a [H]ard|Forum member that goes by the name sirplayalot. He picked up an XFX Radeon R9 390X 8GB video card and posted up unboxing images, pictures of the card with the GPU cooler removed, benchmarks, GPU-Z screenshots, the vBIOS and more. Now that the R9 390X vBIOS is out on the web before the card has offically launched we are seeing people flash the 290X cards that have been on the market since 2013 to 390X cards.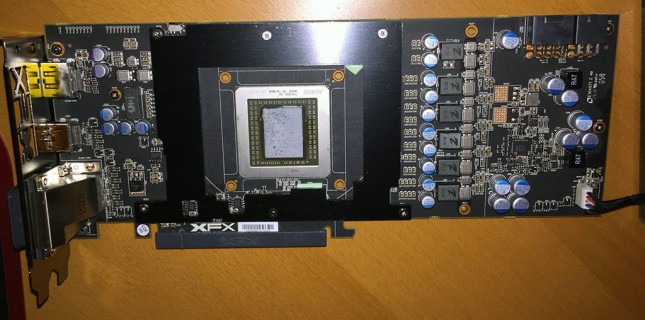 Here are the shots he took of the front and back of the card with the GPU cooler and backplate removed.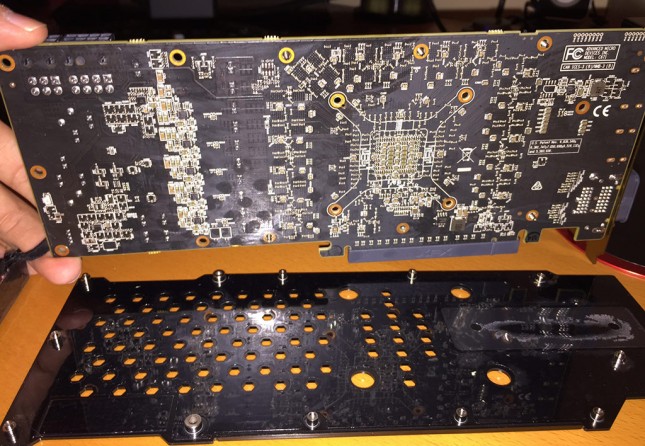 The card looks mighty similar to the Radeon R9 290X and this slideshow made by one of the forum members shows the 390X image from above to a 290X PCB shot.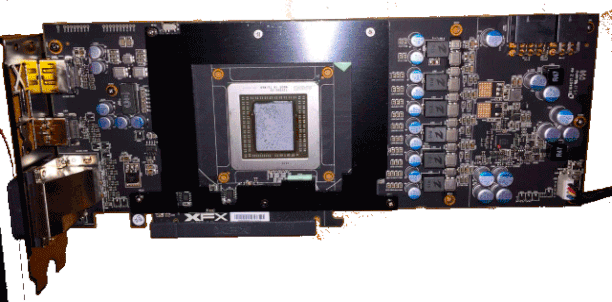 Sure the amount of memory has been doubled and the core and memory clock speeds are higher, but the overall board design and the GPU itself appear to remain untouched from first glance.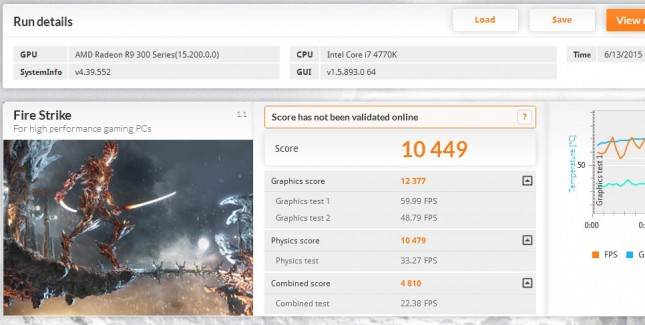 The card scored 10,449 on 3DMark Fire Strike on a system that was powered by an Intel Core i7-4770K processor.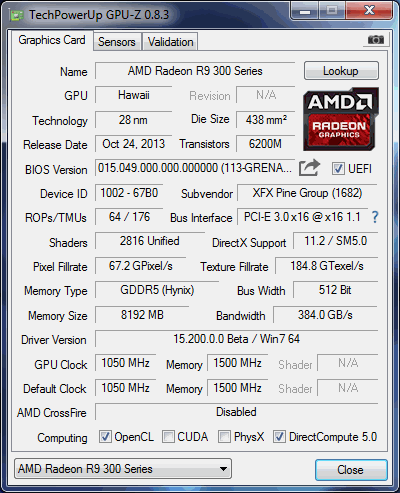 The card showed up as a AMD Radeon R9 200 series card with Catalyst 15.5 beta drivers installed, but with the 15.2 drivers that came inside the XFX retail bundle it shows up as a Radeon R9 300 series card. The XFX Radeon R9 390X 8GB Double Dissipation video card is clocked at 1050 MHz on the 2,816 Stream Processors and 1500 MHz on the 8GB of Hynix GDDR5 memory. The higher memory clock speed means instead of having 320 GB/s of memory bandwidth that the 'new' card has 384 GB/s of memory bandwidth.
To call the AMD Radeon R9 390X a complete re-brand would be wrong since it appears all the cards have double the amount of memory, higher clock speeds and likely some beefed up power components. It does appear to be using the Hawaii GPU that has been on the market since 2013 and the device id in GPU-Z is the same on the 290X/390X. No wonder the GPU cooler on a 390X is interchangeable with the one on the 290X!