Qualcomm Announces Snapdragon 845 To Power Future Smartphones
By
Qualcomm today announced that its next flagship processor will be called the Snapdragon 845. The news came during the opening keynote at the second annual Snapdragon Tech Summit. The Snapdragon 845 SoC is a direct successor to last years immensely popular Snapdragon 835 SoC that has can now be found powering over 120 mobile devices.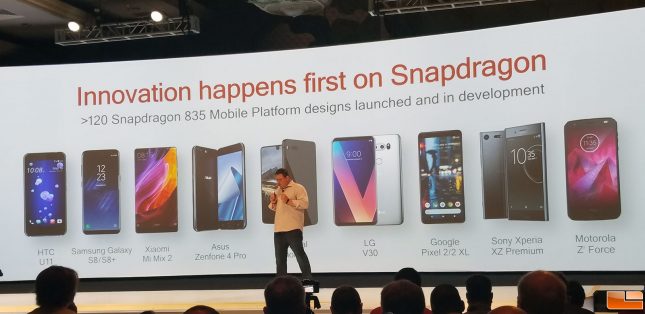 Qualcomm didn't divulge too many details on the Snapdragon 845 this morning, but it will likely bring improved performance and better power efficiency among other things. It has been confirmed that Samsung will still be making the SoC and that it will be likely made on the 10nm process node like the Snapdragon 835 was. Qualcomm will be pairing the Snapdragon 845 with its latest X20 LTE modem for gigabit connectivity on supported networks.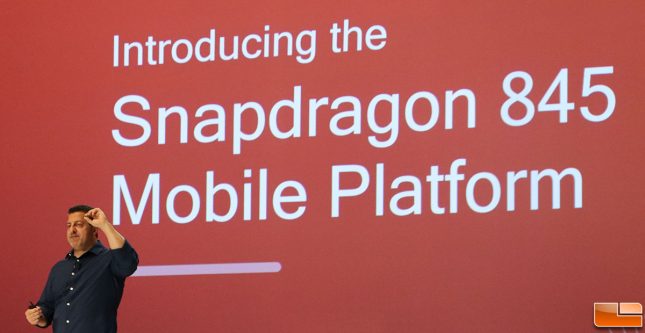 The Snapdragon 845 was just announced today and it will be a number of months until you'll be able to purchase a device with this SoC inside. That said, we expect to see many high-end Android phones and other mobile devices to be powered by this SoC in 2018.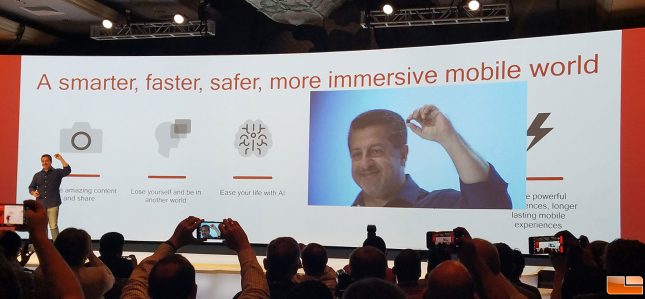 Xiaomi Founder, Chairman and Chief Executive Officer, Lei Jun. Mr. Lei spoke at the Snapdragon Tech Summit and announced that Xiaomis next flagship smartphone will be powered by Snapdragon 845. Big news from one of the fastest growing smartphone makers in the World!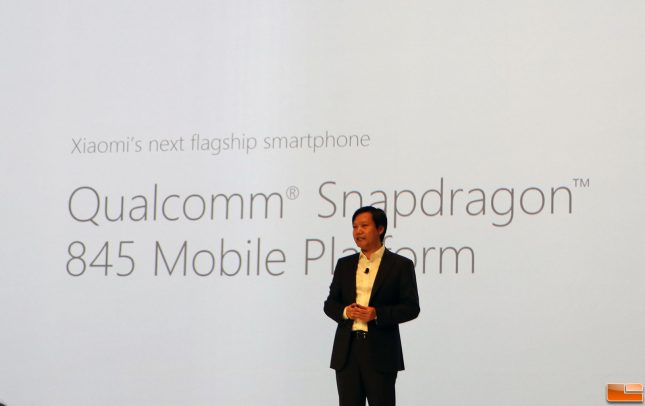 Alex Katouzian, VP and General Manager, Mobile at Qualcomm said that Snapdragon 845 devices will be able to grab a 3 GB HD movie from the cloud and download it to their smartphone in about three minutes thanks to Gigabit LTE.
We expect to learn more about the Snapdragon 845 this week at the Tech Summit, so stay tuned for more information! In fact, we just found out that the full unveiling of all the Snapdragon 845 Mobile Platform features and specs will take place tomorrow, Wednesday, December 6th!
Check Legit Reviews tomorrow afternoon/evening for more Snapdragon 845 news!