Psyko Audio 5.1 Surround Sound Gaming Headset Review
By
Psyko Audio 5.1 Surround Sound Headset… this is for the readers.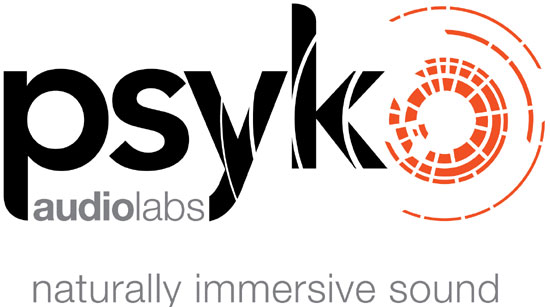 Can we talk about video games for a minute here, please? I guess I don't really want to talk about a game or games in particular. I want to talk about
playing games. There are some of us who play games because they are fun and, in most cases, they are a way of social interaction with friends and family. On
the flip side, there are the "Gamers." These are the guys who don't care who they are playing and it is quite evident by the social interaction that takes
place while said game is being played. Trash talk is a HUGE part of gaming. And having that trash talk come across the internet loud and clear is of the
highest order. With that being said, there are a few things that a gamer needs to not only stay competitive so that he or she is not the focal point of
the evening's trash talk, but to be able to talk trash to the n00b of the night. Because if he or she walks away from the game with even one shred of
their dignity left, you have failed my friend.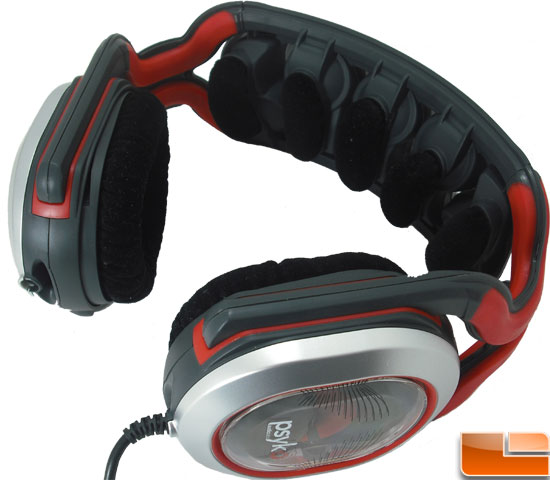 Those items are: a high end video card… check, a high end hard drive… check, a high end sound card… check, and a kick ass headset… che… uh, wait a minute, that's what we are here to discuss. A headset. To be more specific, the Psyko Audio 5.1 Gaming Headset.
Psyko Audio Labs is a company based in Calgary, AB,
Canada that specializes in bringing innovate audio technologies to the masses. The Psyko Audio Gaming Headset is the first product to be released by the
company. Owner and inventor James Hildebrandt spent 8 years developing and innovating the Psyko 5.1 Gaming Headset so that its performance was at the
pinnacle of psychoacoustic science, and would reproduce true 5.1 surround sound using nothing more than speakers and his Psykowave technology.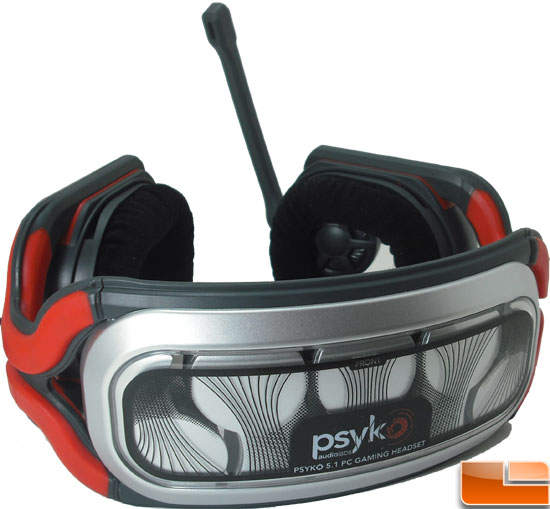 So I know we all want to know, "What is Psykowave Technology?" To be honest, there is no simple way to put this so I am going to explain it in full
detail. Psykowave Technology is a combination of speakers, the Waveguides, and precise timing. In most headsets there are two speakers, one in each
ear-cup and all of the sound is produced through those speakers. In most headsets that are 5.1 surround the surround effect is not a true proper
arrangement of speakers in the headset, but it is a firmware or software driven 5.1 surround effect. What sets the Psyko headset apart is that it truly
contains all of the individual speakers that are necessary to make up a 5.1 surround system. Just look at the headband on this thing. And to think that you get all of this for $299.99 plus shipping. But hey, that's not all! The headset also comes with a 15 day money back guarantee, as well as a 1 year limited warranty. I don't want to give too much away up front so let's just look at the specs for the Psyko 5.1 Gaming Headset.
Strangely enough, no matter where I looked I was unable to find any kind of specs on this headset; all I could find were "Features". So, let's go ahead and take a look at the published features of the Psyko 5.1 Gaming Headset (PC51V1).
The Optimal Surround Sound Experience

Patent Pending Psyko WaveGuide Technology for precision directional audio. You are always in the audio "Sweet Spot" for enhanced realism.

Zero Latency and Instant Positional Awareness

Hear directional sounds instantly and more accurately. Improves game performance through faster reaction times and higher kill ratios.

Simple and Accurate Setup

Just plug the Psyko 5.1 Amp into your 5.1 sound card, adjust your Control Panel settings to 5.1 and play. All speakers are automatically in the right place.

Custom Sound Control

Adjust volume and bass levels on the Psyko 5.1 PC Amp.

Comfort

Patent Pending ear cup vents pivot open and closed, allowing for open air flow to keep your ears cool and comfortable for those marathon game sessions. Open them to talk to others in the room, close them to block outside sounds.
Fabric cushioning for extended play comfort.