Portal on the NVIDIA SHIELD for $9.99
By
When Valve brought Portal out in 2007 it revolutionized what one expected from first-person puzzle-based video games. The game offers challenging puzzles to players that are based on physics and reality. The games plot is very simple: the player (Chell) is inside the Enrichment Center for Aperture Laboratories and has a portal gun that shoots "portals" of two different colors on certain walls and surfaces, one for an entrance, one for an exit. The portals allow you to cross entire rooms with one jump, but the portals also allows you to test out the physics of bending space and orientation. Portal's plot is revealed to the player via audio messages from GLaDOS (Genetic Lifeform and Disk Operating System), a computer artificial intelligence that monitors and directs the player. There are also visual elements in rooms that can help you solve each rooms puzzle. The game was a hit and Valve sold millions of copies.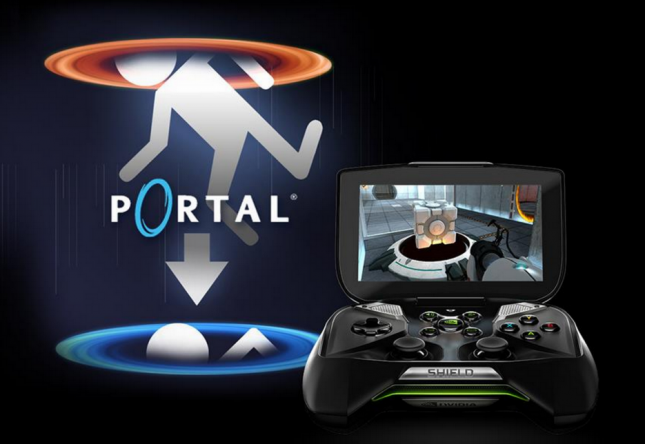 Why are we talking about Portal today? Valve will be releasing Portal for Android devices on May 12th for $9.99 on Google Play. It turns out that most of the development work was done by NVIDIA as they wanted to bring big name game titles like Portal and Half-Life 2 out for NVIDIA SHIELD owners. All Android users will benefit from the work done by NVIDIA and Valve though as the game titles are available on Google Play to anyone that wants to purchase them.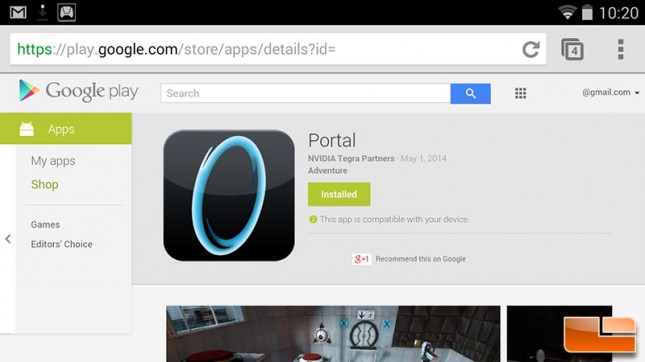 We were given the ability to get Portal ahead of the public release and purchased a copy to try out on the NVIDIA SHIELD. The total install size for Portal was found to be 2.41GB, so make sure you have enough room on your SHIELD as it only has 8.61GB of space available. We've expanded our storage capabilities by adding a microSD card for additional storage of all our game APKs.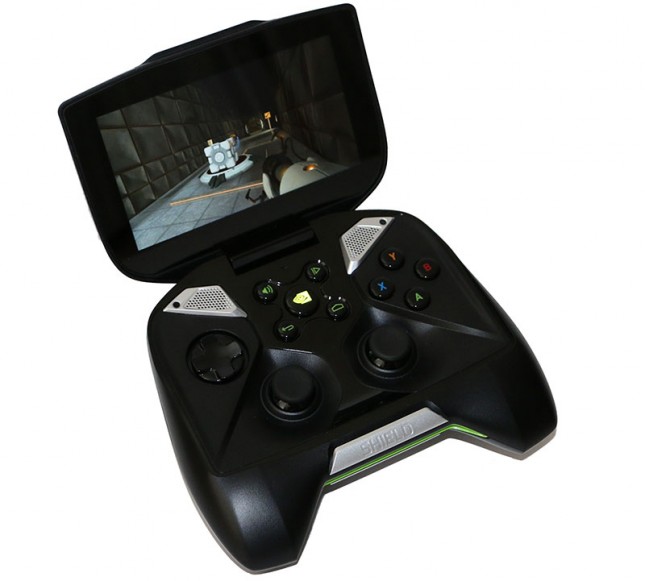 How does Portal play on a hand-held device like the NVIDIA SHIELD? We fumbled around for a few seconds and after just a minute or two we had the controls down. We were impressed by how quickly we adopted to playing Portal off the PC and found ourselves solving puzzles with GLaDOS with no glitches or issues to be found. Valve and NVIDIA obviously ported this game to Android, but you'd never know it as it has clearly been optimized for the NVIDIA SHIELD and the NVIDIA Tegra 4 SoC that powers the handheld. The one thing we did notice is that there are no touchscreen controls for Portal on the NVIDIA SHIELD. We've only had time to test Portal out on the NVIDIA SHIELD, so we aren't sure how that is going to work for other devices.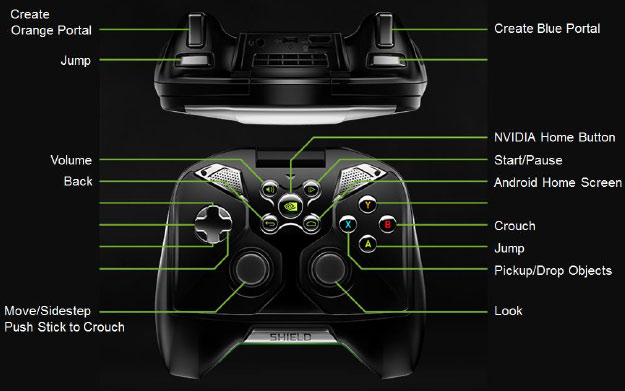 Here is a look at the game controls on the NVIDIA SHIELD for Portal. The left and right triggers create the portals and the X, A, and B keys allow you to pickup objects, jump and crouch. Portal is a very easy game to play, but be careful it is addictive!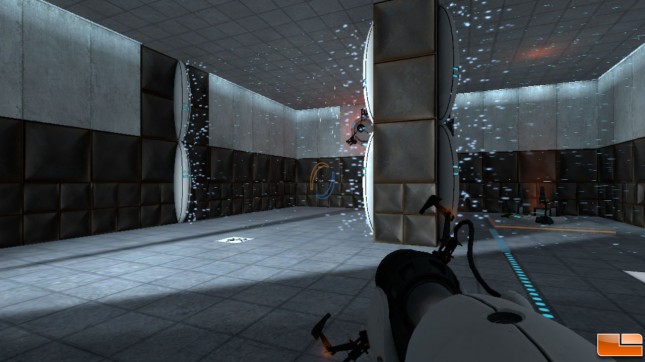 We are glad to see that Portal has made it to the NVIDIA SHIELD and that other game titles like Half-Life 2 are coming soon. The $9.99 price tag is tough to swallow for a seven year old game title, but we found hours of enjoyment by playing Portal again on the NVIDIA SHIELD. The NVIDIA SHIELD is down to $199.99 and we are finding ourselves using the SHIELD more over time due to better content coming out for it. Portal joins over 300 Android games that are 'SHIELD Supported' and we are glad that list is growing monthly.