Plantronics Discovery 975 Bluetooth Headset Review
By
Plantronics Discovery 975 – The New Bluetooth Flagship!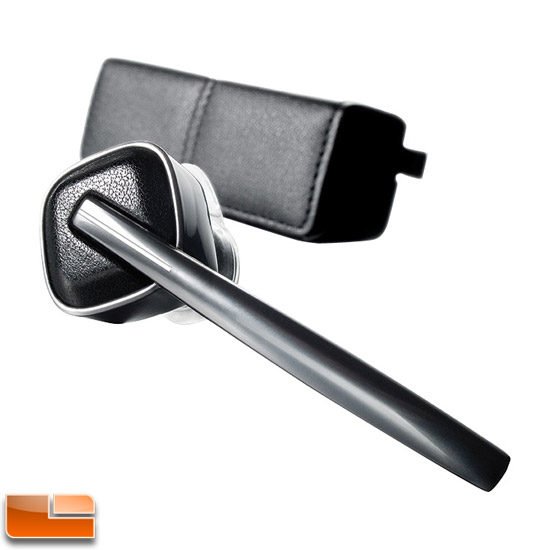 It seems like we just looked at an incredible Plantronics Discovery headset not too long ago, but there is now a new model, the Discovery 975. When we saw the Discovery 925 last year, we thought that a Bluetooth headset package couldnt get much better. Not only did it have superb sound, but it came with amenities and features that no other headset on the market had. Carrying an MSRP of $150 (or around $80 street), the headset was a tad bit pricey, but we thought that the money spent for comfort and functionality was well worth it.
When we saw that Plantronics announce the upgrade to the Discovery 925, we wondered out loud what they could possibly do to make it better. Well, the engineers at Plantronics are not resting on their past success and have introduced an update to one of our favorite Bluetooth headsets. The Discovery 975 features dual microphones to take advantage of the Plantronics' 2nd-generation Digital Signal Processor called AudioIQ2. AudioIQ2 helps isolate the users voice and cancels out background noise.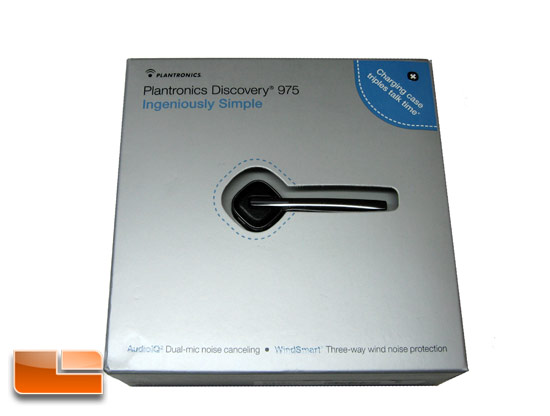 The Discovery 975 also comes with an improved rechargeable carrying case which more than doubles the amount of talk time you get with the Discovery 975. Not only does it charge the headset, but it serves as a great protective case so you can toss it in a backpack or bag when you arent using the headset. The new case has an LCD screen that displays battery and charge levels of the headset and case.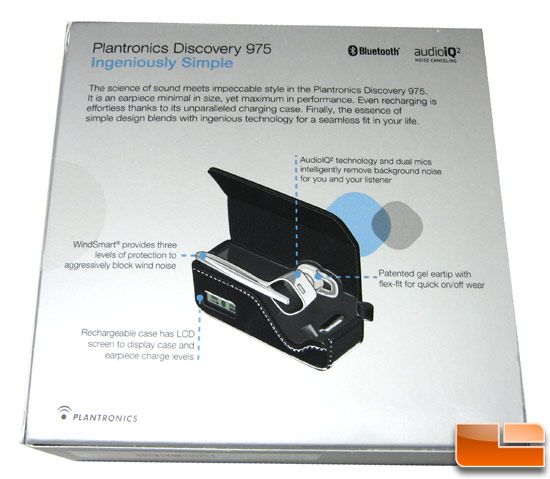 Featured Specifications:
Talk time: Up to 5 hours
Standby time: Up to 1 week
Battery type: 85mA Li-ion polymer rechargeable
Charge connectors: AC/DC 100240V input; 350 mA output
Charge time: 1.5 hours for full charge
Headset controls: Power on/off, Volume up/down, Call answer/end, Mute on/off, Quick battery check, Last number redial, Call reject, Voice-activated dialing
Bluetooth wireless: Version 2.1 + Enhanced Data Rate (EDR)+ eSCO, Technology Supports Secure Simple Pairing (SSP) 3
Profiles: Hands-free v1.5 (HFP), Headset v1.1 (HSP)
Radio chipset: CSR BlueCore5-Multimedia Flash
Compliance: BQB, C-tick, CE, ETL, FCC, IC, RoHS/WEEE
Range: Up to 33 ft./10.06 m
Weight: 0.28 oz./8 g