Plantronics BackBeat GO 2 Bluetooth Wireless Earbuds Review
By
Plantronics BackBeat GO 2 Bluetooth Wireless Earbuds
Christmas is just a week away and many of you might be looking for that last minute gift for under $100. Most mobile devices these days have Blutooth technology, yet many people don't use it. Pretty much everyone these days listen to music stored on their tablets, smartphones or laptop. Are they or you doing so with a traditional wired pair of headphones? Why not try listening to that music wirelessly with a good set of Bluetooth earbuds?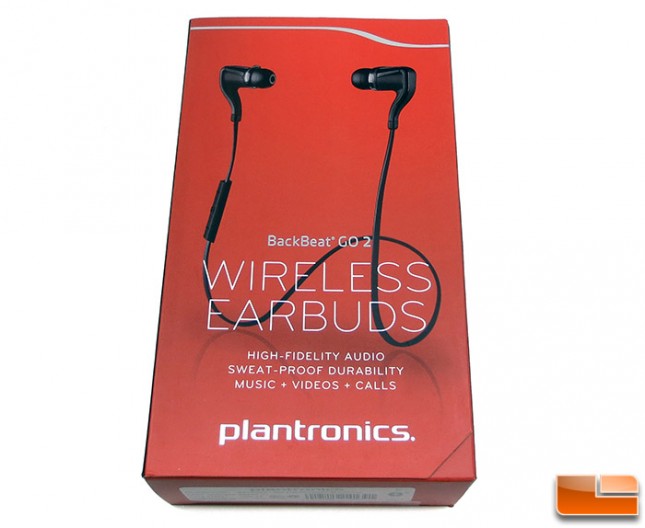 Plantronics has been in the audio business since 1961 when they started making lightweight headsets for both commercial airlines and NASA. The headsets were a success and Plantronics has created quite the business selling headsets over the past 52 years. Last year alone they brought in $762.2 Million in net revenue and the Santa Cruz, California based company employs 3,400 full time employees. Those numbers make Plantronics one of the largest audio communications companies in the country and they are one of the few companies left in the world that has engineers that design their own products from the ground up rather than changing the injection molds and slapping a new sticker on a product that someone else designed. One of those products is the Plantronics BackBeat GO 2 wireless earbuds. These are the latest model of the companys best-selling Bluetooth wireless stereo earbuds. They are available in your choice of either silver or black and run $69.99 shipped w/o the charging case or $89.99 shipped with the charging case.
Plantronics BackBeat GO 2 Earbud Specifications:
Talk/Listening time – Up to 4.5 hours listen/5 hours talk
Standby time -Up to 6 Months
Operating distance (range) – Up to 33 feet from phone or tablet
Headphones weight -14 grams
Audio – HQ custom SBC codec, 6mm neodymium speakers, Frequency response 20-20,000 Hz, Total Harmonic Distortion <5%, sensitivity 104 dBspl/mW @ 1 kHz
Noise reduction -Digital Signal Processing (DSP) and full duplex echo cancellation
Moisture protection -P2i nano-coating for sweat and moisture protection
Charge connector – Micro USB charging
Battery type -Rechargeable, non-replaceable lithium-ion polymer
Charge time (maximum) -2.5 hours (Power requirements 5V DC – 180 mA)
Bluetooth v2.1 -A2DP 1.2, AVRCP, HFP v1.5, HSP v1.1
Operating, storage and charging temperature -32F – 104F (0C – 40C
We'll be taking a look at the Plantronics BackBeat GO 2 Bluetooth Wireless Stereo Earbuds with the Charging Case in black today.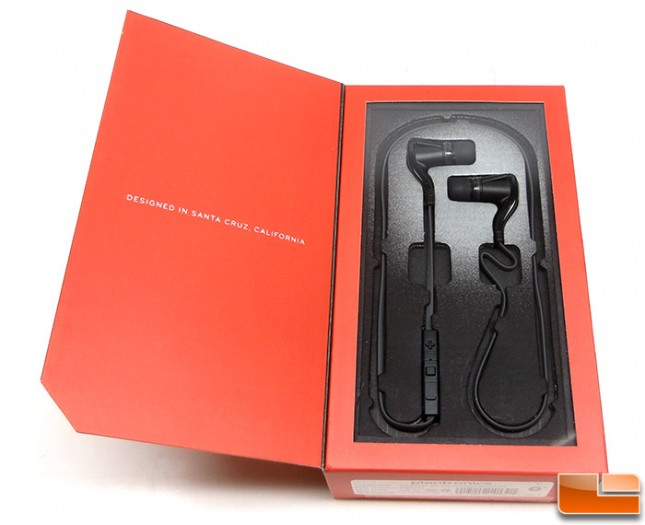 The Plantronics BackBeat Go 2 wireless earbuds come in very nice retail packaging with a front flap that opens to show the product inside. Right off the bat, you might notice that the earbuds are a bit larger than you might expect. Keep in mind that these earbuds have to house 6mm drivers, a battery and all the Bluetooth 2.1 components! It is rather amazing to use that Plantronics was able to stuff everything needed inside such a small space.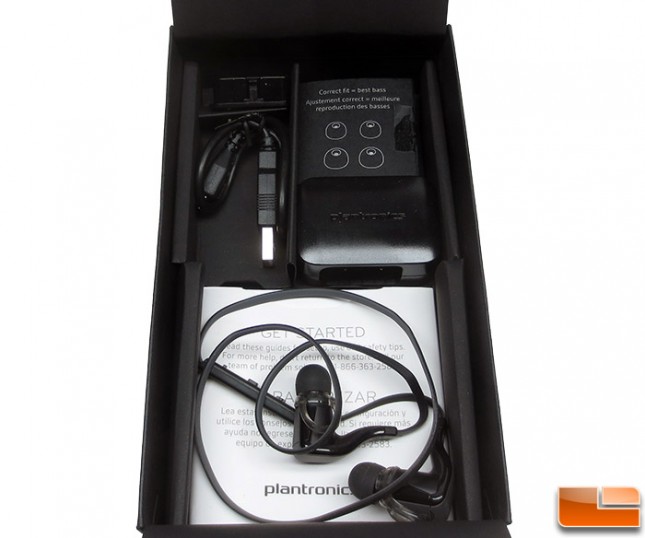 Inside the Plantronics BackBeat Go 2 packaging you'll find the earbuds, AC 100-240V wall charger, three sets of eartips, fit stabilizers and the portable charging case if you got that version. The fit stabilizers help keep the earbuds from slipping out of your ear and if you plan on running or working out with these earbuds, they are a must. If you don't have any issues with them coming out, then you can skip installing the fit stabilizers.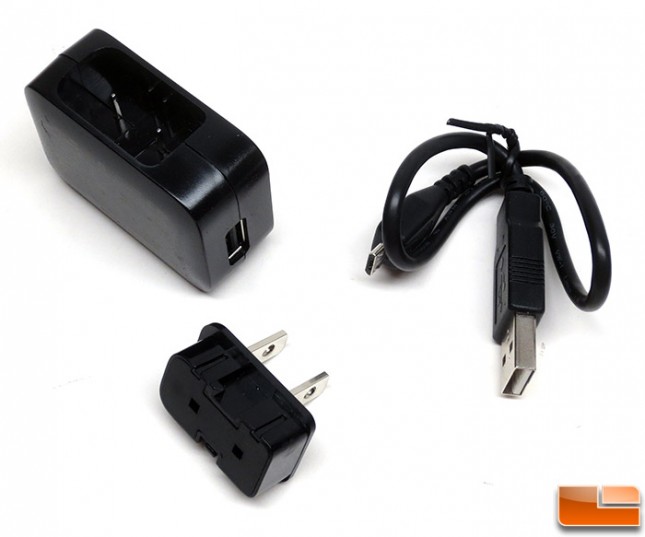 Plantronics includes a wall charger along with a micro-USB to a standard Type A USB data/charging cable. The charger housing is slim for easy packing, but most people these days likely charge USB devices from their laptop.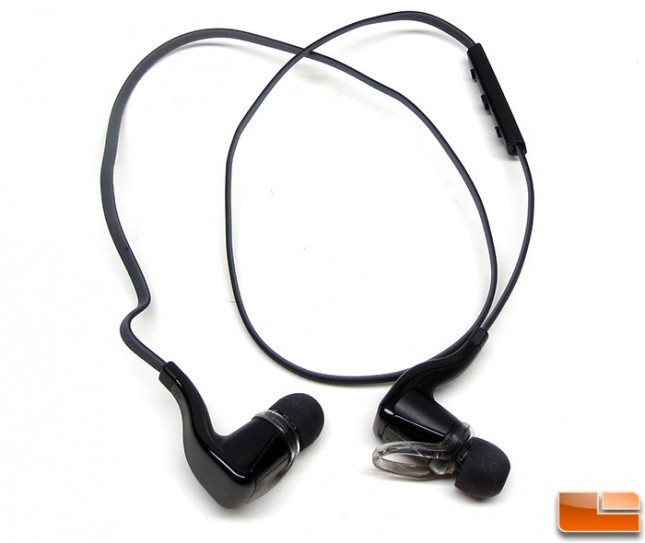 The Plantronics BackBeat GO 2 wireless earbuds are just over 25 inches in length and weigh just 14 grams. Our review sample came in black, but it is more like a 2-tone finish with black earbuds and in-line control with a gun metal gray cable. Plantronics designed these for people living an active lifestyle and coated them with a P2i military-grade nano-coating to protect with them against sweat, moisture, and spills. You ideally wear the BackBeat GO around the back of your neck, so you don't have too worry much about the cable dragging on your clothes and creating noise. The cable being used also doesn't knot easily, so that should be a relief for many as well. Once you select the right eartips, you just need to pair the headset. Plantronics has a great page with step by step instructions on how to do this for most devices here that is worth taking a look at if you need some pairing help.
Once you are paired you'll discover that the BackBeat Go 2 has a number of per-programmed voice alerts that lets you know about the battery status and what device is paired. The alerts are nice as it tells you if the device was properly turned on/off and how much battery is left without having to look or figure it out.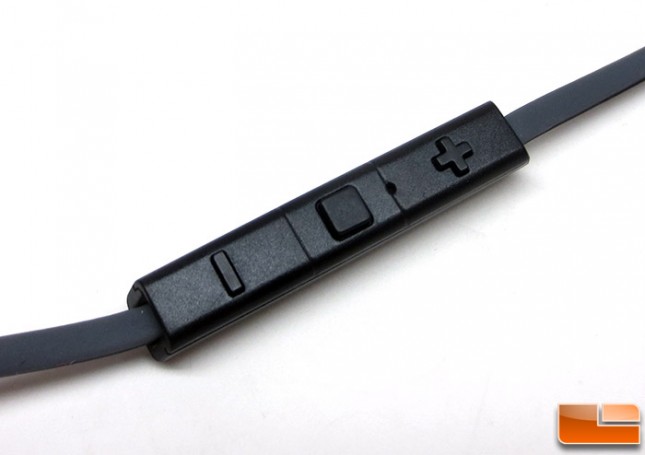 Just below the right ear bud, you will find a new and improved inline controller that features a noise-canceling MEMS (MicroElectrical-Mechanical System) microphone and three tactile buttons. The original BackBeat Go earbuds has a standard omni microphone, so we are happy to find out that it has been upgraded to a MEMS microphone. It should also be noted that Plantronics has raised up a bit more to allow you to better tell what their shape is without looking. These buttons are more than just stop and the volume adjustment as they also handle answer, decline, pause and play functions. The volume up that doubles as track forward by holding it down and you guessed it, holding down the volume down key reverses the track. The inline controller is pretty easy to use and you get quickly used to it. It should be noted that there is a Digital Signal Processor being used for the active noise and full duplex echo cancellation. Our use of the microphone found that it worked well in areas of low to moderate background noise, but that it isn't ideal for very noisy areas.
It should be noted that we did run into one quirk with this headset and that is when we had a call come in when we were listening to music on our Samsung Galaxy S4 smartphone (Android 4.3). After we would hang up from the call there were times that the music sounded distant or like it was in a tunnel. The only fix for this that we could find was to disable Bluetooth on our phone and then re-enable it and it sounded fine again. This is an odd quirk and we don't know if it is on the phone side or something with the earbuds.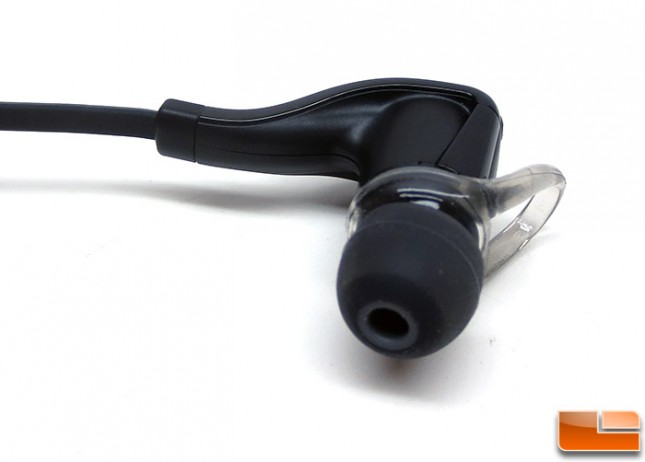 Plantronics also upgraded the 6mm drivers inside the BackBeat GO 2 earbuds with 3rd generation speaker technology with enhanced bass. Getting good bass out of small drivers on wireless headsets is tough, but the BackBeat GO 2 drivers do a great job when it comes to audio quality across the ranges. The sound is surprisingly full and clear even on vocal heavy tracks or action scenes in movies that have explosion sequences. If you are a big time audiophile, you will likely have some gripes, but the average person should find the audio quality more than acceptable.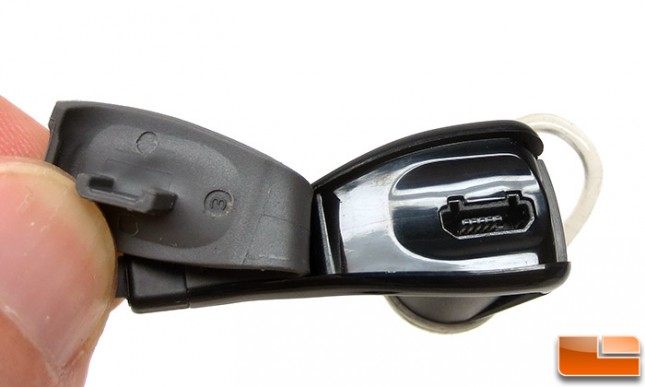 There is a small rubber cover on the right ear bud that opens to reveal a hidden micro-USB charge port that is needed to charge its internal battery. There is also a tiny red/blue LED light on the side of the right ear bud that indicate its power/connectivity status. The Plantronics BackBeat GO 2 is rated to deliver 4.5 hours of listening time, 5 hours of talk time or up to 6 months of standby time with its DeepSleep hibernation mode. The original Plantronics BackBeat GO earbuds had 30 minute lower listen/talk times and would last for up to just 10 days on standby. Plantronics was able to improve battery life across the board, which is very important for a wireless mobile headset.
Let's take a look at the charging case and wrap this review up!