Patriot Viper Gaming LED Mouse Pad Review
By
Viper Gaming LED Mouse Pad – A Light Up Viper for Your Mouse
The Viper Gaming LED Mouse Pad works just fine as a mouse pad, with a polymer surface that is smooth and satisfying to mouse on, while providing a stable tracking surface that worked well during desktop use and gaming. I do wish a cloth version were available, or that Viper included a cloth overlay to work with this mouse pad, because as much as I try to get used to them, hard surface mouse pads just aren't ideal for me. Still, the Viper Gaming LED Mouse Pad has a great surface and felt durable and well-made, all qualities I look for in my gaming peripherals. I don't have any other experience with Viper as of late, but they did a solid job of manufacturing the Gaming LED Mouse Pad and the build quality exceeded my overall expectations.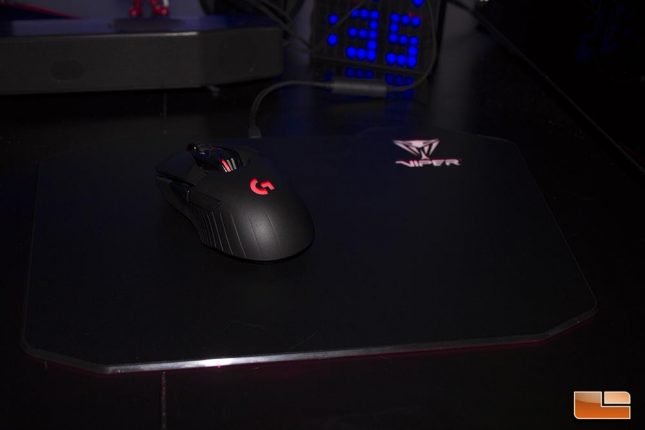 The different lighting modes on the Viper Gaming LED Mouse Pad looked good, with solid, uniform lighting across the lower edge of the mouse pad. There aren't any dead spots and while the transition effects aren't as smooth as I'd like, they still look decent. I wish that Viper would have made the LED lighting ring visible from the top, as the under-glow effects are a bit understated, especially on certain types of desk surfaces. The control box that is used to control the lighting is well made and Viper did a good job of placing it in any easy to reach location.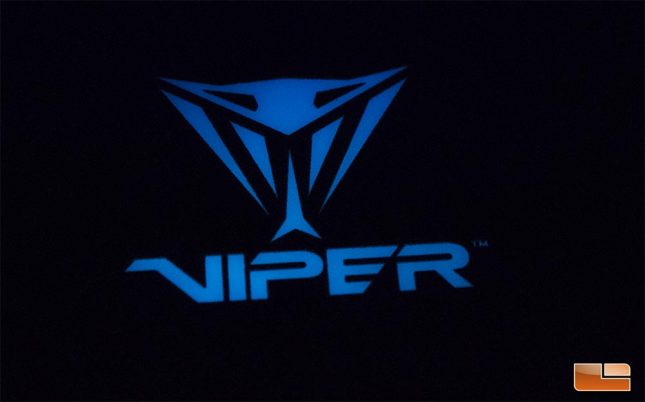 With Viper not having software control for the Gaming LED Mouse Pad, it doesn't allow the customization that you can get with the ecosystem provided by Corsair or Razer, whose software allows coordination between the mouse pad and your other RGB peripherals. While simplicity is a good thing in many ways and the Gaming LED Mouse Pad is a solid product, it is facing tough competition from some mean players in the PC peripheral arena. The Viper Gaming LED Mouse Pad is a good mouse pad, with visually appealing lighting effects and solid overall build quality, but it's tough to recommend at its current $59.99 price point. It should also be noted that you can purchase the Patriot Viper Gaming LED Mouse Pad and Viper 570 Full RGB Pro Gaming Mouse for $89.99 together in a combo package. The mouse is normally $49.99 by itself, so you save $20 by buying both together.
Once the Viper Gaming LED Mouse Pad is available at more retailers and the price settles down below the MSRP we see it doing well in this niche market. That said, we expect this pad to be priced below the competiting Corsair and Razer RGB mouse pads sooner rather than later. Until then, it's in a brutal arena with some tough contenders.
Legit Bottom Line: The Viper Gaming LED Mouse Pad has some good looking lighting modes and a great tracking surface, but it faces tough competition from industry mainstays.