Official AMD Radeon RX Vega Product Pictures Released
By
AMD has released official images of the retail version of the AMD Radeon RX Vega graphics card! Here is a gallery of the AMD Radeon RX Vega 64 air-cooled video card model:
On the outside you have two 8-pin PCIe power connectors on the Radeon RX Vega 64 and on the PCI bracket there are three Display Port connectors and one HDMI connector. Under the fan shroud and GPU cooler we get to see the Vega 10 GPU on the cards full length PCB. The 8GB of HBM2 memory are said to be housed in two two stacks of HBM2. The AMD Radeon RX Vega 64 has two 8-pin power connectors and the GPU is surrounded by power phases, so it will be interesting to learn the TDP of both the air- and liquid-cooled models. With the power connectors on the board it looks like the total board power will be over 300 Watts, so hopefully the single blower fan will exhaust the hot air quietly and efficiently. Rumors on sites like WCCFTech have put the TDP in the 300 to 375 Watt range.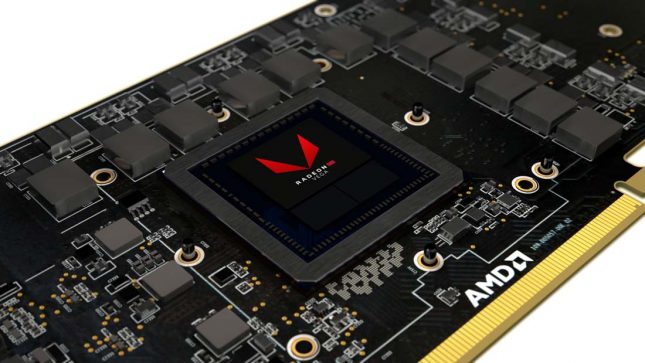 We got a chance to see the AMD Radeon RX Vega cards yesterday and lighting was very bad in the room, so we have a handful of images we took below.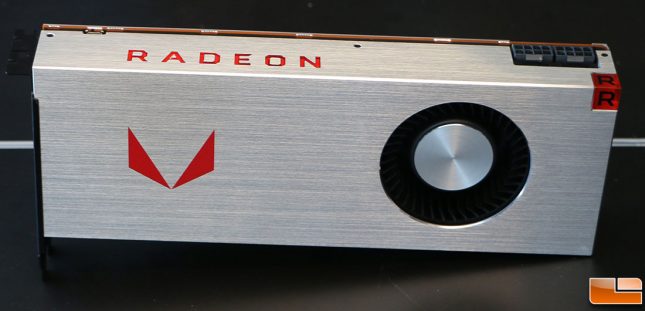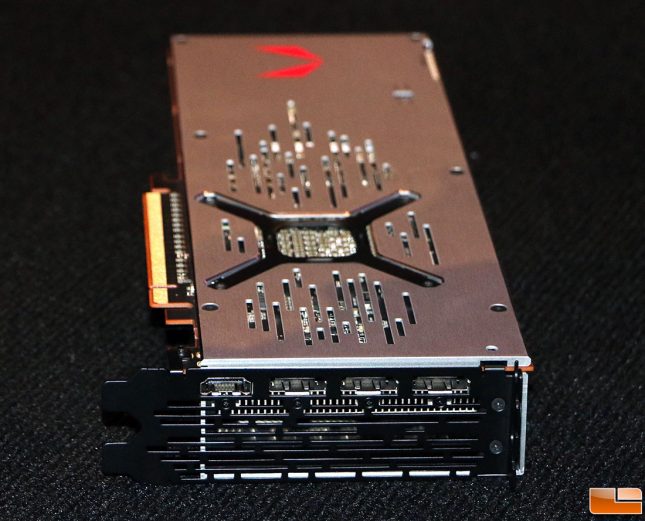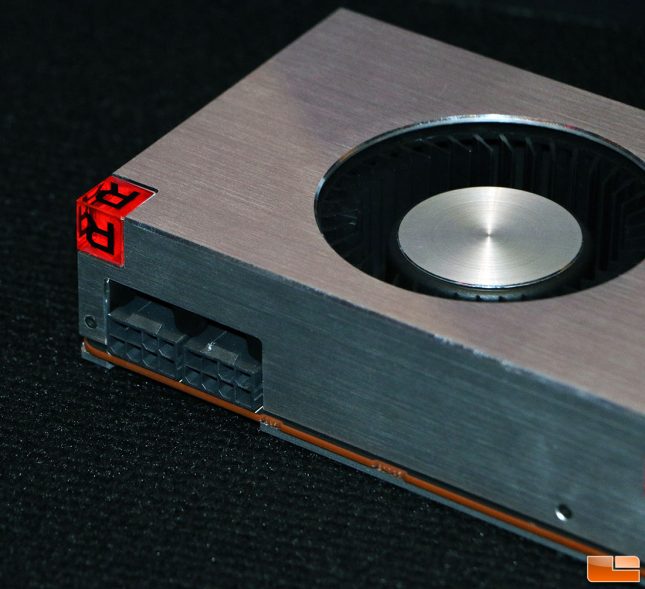 Like previous Radeon RX Fury models, AMD is sticking with the GPU Tach directly behind the power connectors and there are a coupe DIP switches for what we guess is the lighting on the card. You can turn it on/off and then change the color between red/blue with the switches that can be accessed through a cut out in the brushed aluminum backplate.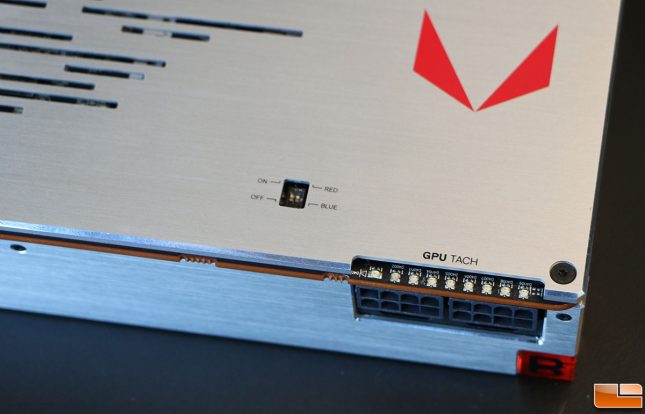 AMD only provided two images of the Radeon RX Vega 64 liquid-version, but we have that along with one image that turned out okay that we took below.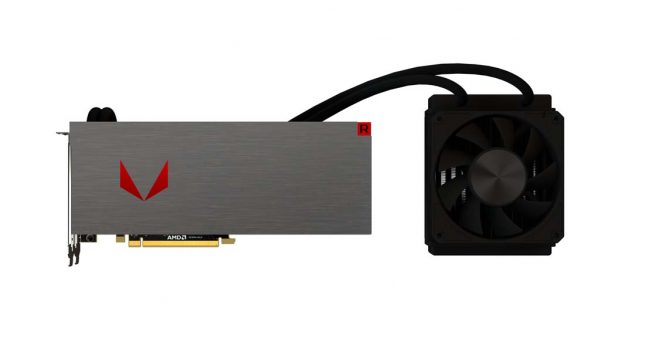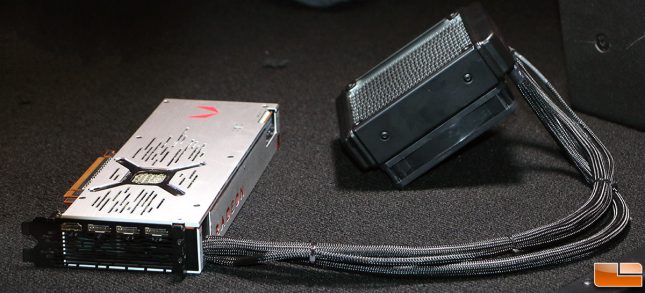 We expect to get more information on these cards in the days and weeks ahead, but we are hopeful that AMD will be able to make an August release. They have to be close if they are releasing retail product shows and showing them off to the press! We are excited to see what the VEGA 10 GPU can do.